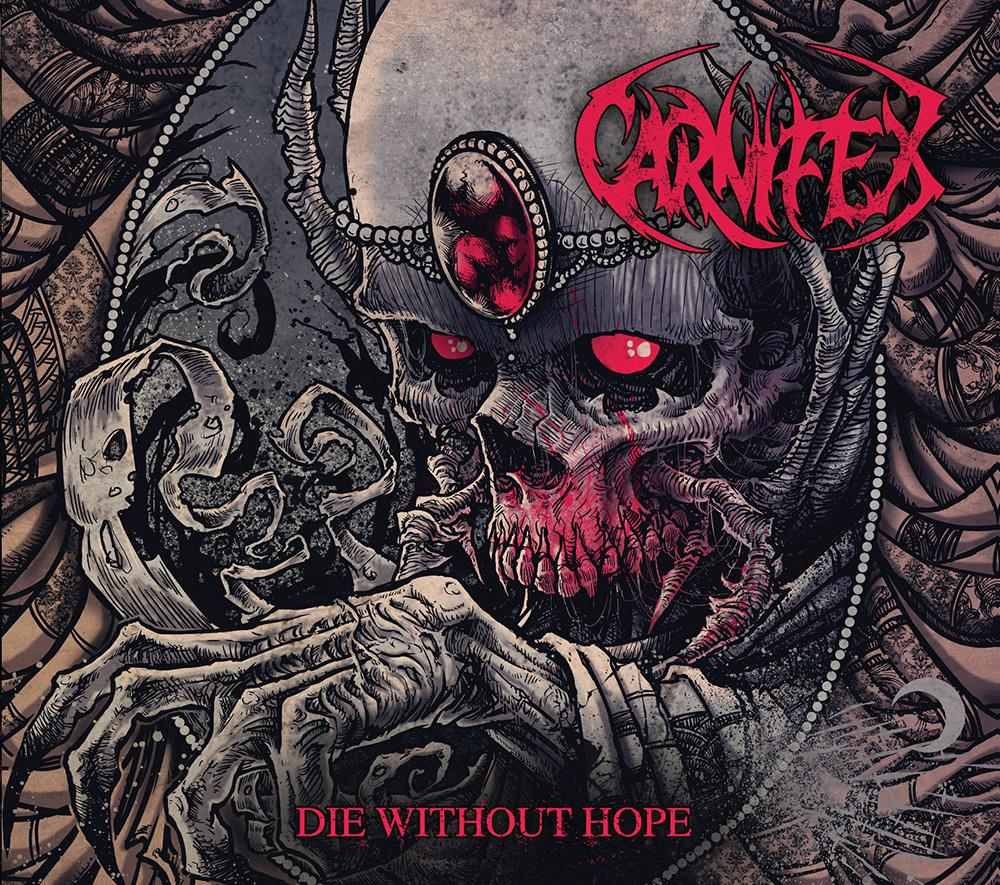 Carnifex – Die Without Hope
27th February 2014
Carnifex are back with their latest offering of brain damaging deathcore with Die Without Hope. Now, other than crossing paths with them on tour and hanging out with old guitarist, Ryan Gudmunds (who was a super cool guy), I have never been a fan of the music. That being said, I always do my best to be the objective listener and lay down the facts as I see them (a little contradictory, I know). So here it goes…
Carnifex has always been overshadowed by the magnitude of Suicide Silence in the past. In fact, I believe that a majority of Carnifex's inital success came about through the Suicide Silence comparisons. This sort of thing always happens.. when Korn got huge, everyone changed their sound and the same went for Killswitch Engage. Suicide Silence had a similar effect on deathcore. Anyhow, this review is about the new Carnifex record at hand, not old comparisons and conjectures.
Upon first listen it is extremely hard to not bring up the Suicide Silence reference again. The first song Salvation is Dead is a deathcore by numbers anthem. While definitely undeniably heavy, it is sprinkled with breakdowns throughout, and sounds a lot like the band above mentioned back in their heyday in 2008. I was however, surprised by the second track.  Dark Days sounds a lot closer to my old band (Abigail Williams) then any Suicide Silence comparison. Dark days definitely sparked my interest and kept my attention the whole song through. There's nothing groundbreaking going on here, but it sounds like a different band from the first track and was hoping this was a sign of more promising things to come….this was not the case.
The rest of the album goes between deathcore 101, a little At the Gates/Black Dahlia worship, and those little trinkets of more interesting ideas I wish would just be unleashed to full capacity. I'm not sure if this band is just stuck at this point or if they can completely redefine themselves someday. Right now it seems as though they are still sticking to their guns of doing what they know and are comfortable with. They don't seem completely sure what direction to take things in either. It will be interesting to see what happens in the future.
As for now, I believe Carnifex released an album their fans will love and fans of deathcore in general will eat up…I don't think it will reach any farther than that.
Score: 5 out of 10
[box_dark]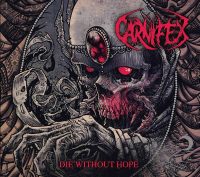 ALBUM INFO
Track List:
1 – Salvation Is Dead
2 – Dark Days
3 – Condemned To Decay
4 – Die Without Hope
5 – Hatred And Slaughter
6 – Dragged Into The Grave
7 – Rotten Souls
8 – Last Words
9 – Reflection Of The Forgotten
10 – Where The Light Dies
Record Label:
Nuclear Blast
Release Date:
7th March 2014
[/box_dark]