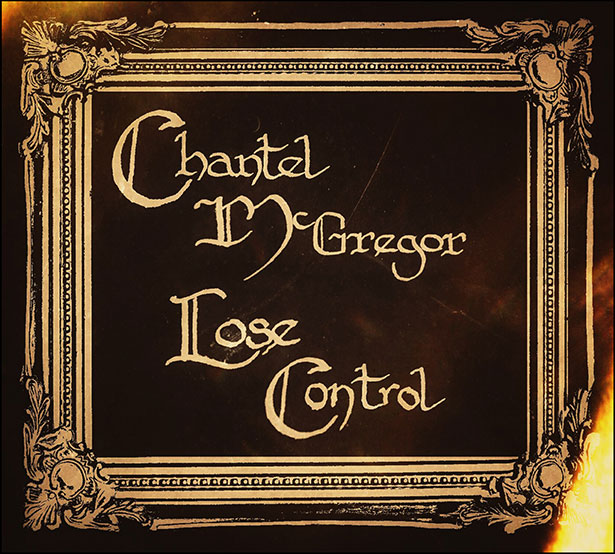 Chantel McGregor – Lose Control album review
3rd September 2015
It's been 4 years since Chantel McGregors solo debut Like No Other & since then Chantel was voted by the British Blues Awards as Guitarist of the Year for the second consecutive year. Winning five awards in the last three years (including Young Artist of the Year and Female Vocalist of the Year) in competition with highly regarded peers, is something to be extremely proud of.  It was a refreshing change and a justifiable first in the history of the British Blues Awards that a female artist had been voted Guitarist of the Year.
Chantel was recently nominated again in the Guitarist of the Year category in 2015's British Blues Awards.
To be perfectly honest it's no real surprise that she has gained the accolade that she has especially after listening to the new album.
Take The Power kicks off proceedings with a serious guitar hook before kicking into a great rock n roll tune that grabs you right by the short & curlies & drags you into an album that demands your attention.
Up next is Your Fever which is a more grungy & musically dirty. Chantels vocal is very seductive & incredibly sultry. The guitar solo on the track is understated as Keith McPartling punctuates it with some of the finest drum fills this side of Mike Portnoy.
Burn Your Anger is probably the most commercial track on the album & certainly wouldn't sound out of place on American radio.
Track 4 brings in Anesthetize which is such a beautiful mellow song & shows Ms. McGregors songwriting & attention to arrangement detail. The strings add a 4th dimension to an already well rounded 3 dimensional track.
Southern Belle brings Chantel right back to her blues roots & reinforces why she has been  nominated & won so many awards.
The title track Lose Control ties the concept of the album together very nicely & would serve well as a potential single for this record.
Home is a very reflective ballad. You can tell that this is a very personal track with not only how the music is phrased but also what the lyrics express as it's a real country track. You can almost imagine this being written sitting in a hay filled barn in the middle of nowhere.
Killing Time is a really heavy rocker & will be an amazing live track & fan favorite.  You can't help but move to this song. Kicks like a pissed off mule.
Eternal Dream is another beautiful almost melancholy song which encapsulates the artist that she has loved for years & pays a great tribute to Jeff Buckley.
The albums closer Walk On Land is one of this years finest prog rock songs. You can tell that Chantel has taken a lot of influence from not only Dream Theater (she does use a Music Man JP6 after all), Steve Wilson & Porcupine Tree. This is the 1st prog track that Ms. McGregor has written but you wouldn't know it by listening to the track.  It paints one hell of a picture in the listeners mind & really does bring the record full circle. The multi layered vocal has such beauty to it.
The album in it's entirety has a common theme running through of gothic imagery which makes it almost a concept album but each track stands out on it's own.
Chantels double tracked vocals are amazingly tight & the production on this album sounds loose which is a compliment to Livingstone Brown & Chantel who have obviously spent alot of time on the arrangements.
The girl can obviously shred but she does so in a very understated & despite the title of the album, a controlled way.
Recommended  for fans of blues, rock, Jeff Buckley, Marillion, Big & Rich, Country & Nick Drake,
This is a hard album to categorize & pigeon hole which in this day & age of labels & boxes is a good thing.
When this album comes out on the 9th October, treat yourself & if Chantel is playing in a town near you buy yourself (& maybe some-one else as well) a ticket & watch her live. It's an experience you wont forget.
Album Track Listing
1. Take The Power
2. Your Fever
3. Burn Your Anger
4. Anaesthetize
5. Southern Belle
6. Lose Control
7. Home
8. Killing Time
9. Eternal Dream
10. Walk On Land
score 9/10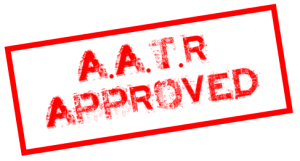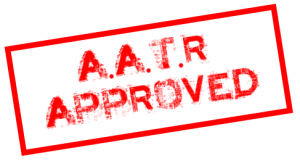 Billericay, New Crawdaddy Club
Friday 28th August 2015
Box Office: 01702 347007
Tickets: £12.00
www.newcrawdaddyclub.co.uk
Billericay Town Football Club, Blunts Wall Road, Billericay, Essex, CM12 9SA
Leamington Spa, The Assembly, Zephyr Lounge
Friday 11th September 2015
Box Office: 01472 349222
Tickets: £13.00
www.leamingtonassembly.com
2a Spencer Street, Leamington Spa, Warwickshire, CV31 3NE
Newark, Blues Festival
Saturday 12th September 2015
Tickets: £15.00
www.newarkblues.co.uk
Newark Castle, Castlegate, Newark, Nottinghamshire, NG24 1BG
London, 100 Club
Thursday 17th September 2015
Box Office: 01472 349222
Tickets: £14.00
www.the100club.co.uk
100 Oxford Street, London, W1D 1LL
Whitby, Pavilion Theatre
Sunday 20th September 2015
Box Office:  01472 349222
Tickets: £13.00 / £15.00 door
www.whitbypavilion.co.uk
West Cliff, Whitby, North Yorkshire, YO21 3EN
Stockton, The Arc
Thursday 24th September 2015
Box Office:  01642 52519
Tickets: £13.00 adv / £15.00 door
http://arconline.co.uk
Stockton Arts Centre, Dovecot Street, Stockton on Tees, TS18 1LL
Louth, Riverhead Theatre
Friday 25th September 2015
Box Office: 01472 349222
Tickets: £14.00
www.louthplaygoers.com
Victoria Road, Louth, Lincolnshire, LN11 0BX
Wrexham, Central Station
Saturday 26th September 2015
Box Office: 01472 349222
Tickets: £13.00
www.centralstationvenue.com
15 – 17 Hill Street, Wrexham, LL11 1SN
Birmingham, The Institute, The Temple
Thursday 1st October 2015
Box Office: 01472 349222
Tickets: £13.00
www.theinstitutebirmingham.com
78 Digbeth High Street, Birmingham, B5 6DY
Ruislip, The Tropic
Friday 2nd October 2015
Box Office: 020 8707 2256
Tickets: £14.00 adv / £15.00 door
www.tropicatruislip.co.uk
Grosvenor Vale, Ruislip, Middlesex, HA4 6JQ
Halifax, Playhouse
Friday 9th October 2015
Box Office: 01472 349222
Tickets: £13.00
www.halifaxplayhouse.org.uk
King Cross Street, Halifax, West Yorkshire HX1 2SH
Southport, The Atkinson Blues Festival
Saturday 10th October 2015
Box Office: 01704 533333
Tickets: £15.00
www.theatkinson.co.uk
Lord Street, Southport, PR8 1DB
Doncaster, The Dome
Friday 16th October 2015
Box Office: 01472 349222
Tickets: £13.00
www.the-dome.co.uk
Doncaster Lakeside, Bawtry Road, Doncaster, South Yorkshire DN4 7PD
Retford, The Elms
Saturday 17th October 2015
Box Office: 07737 130534
Tickets: £12.50 adv / £15.00 Door
London Road, Retford, Nottinghamshire, DN22 7DX
Sheffield, Greystones
Wednesday 21st October 2015
Box Office: 0114 266 5599
Tickets: £13.00
www.mygreystones.co.uk
Greystones Road, Sheffield, S11 7BS
Edinburgh, The Caves
Thursday 22nd October 2015
Box Office: 01472 349222
Tickets: £13.00
8-12 Niddry Street South, Edinburgh, EH1 1NS
Glasgow, Nice N Sleazy
Friday 23rd October 2015
Box Office: 01472 349222
Tickets: £13.00
www.nicensleazy.com
421 Sauchiehall Street, Glasgow, G2 3LG
Carlisle, The Venue
Saturday 24th October 2015
Box Office: 01472 349222
Tickets: £13.00
www.thevenuecarlisle.co.uk
English Gate Plaza, Carlisle, CA1 1RP
Salisbury, Arts Centre
Monday 26th October 2015
Box Office: 01722 321744
Tickets: £15.50 adv / £18 door
www.salisburyartscentre.co.uk
Bedwin Street, Salisbury, SP1 3UT
Exeter, Phoenix
Tuesday 27th October 2015
Box Office: 01472 349222
Tickets: £14.00
www.exeterphoenix.org.uk
Gandy St, Exeter, Devon EX4 3LS
Bridport, Arts Centre
Wednesday 28th October 2015
Box Office: 01308 427183
Tickets: TBA
www.bridport-arts.com
South Street, Bridport, Dorset, DT6 3NR
Brighton, Komedia
Thursday 29th October 2015
Box Office: 0845 293 8480
Tickets: £14.00
www.komedia.co.uk/brighton
44-47 Gardner Street, Brighton, East Sussex, BN1 1UN
Lincoln, Engine Shed
Saturday 31st October 2015
Box Office: 01472 349222
Tickets: £13.00
www.engineshed.co.uk
University of Lincoln, Brayford Pool, Lincoln LN6 7TS
Ripley, Town Hall
Saturday 12th December 2015
Tickets: £15.00
http://ripleylive.com
Ripley Town Hall, Ripley, Harrogate, North Yorkshire HG3 3AX
Newcastle, The Cluny
Sunday 13th December 2015
Box Office: 0191 230 4474
Tickets: £13.00
www.thecluny.com
36 Lime Street, Ouseburn, Newcastle upon Tyne, NE1 2PQ
Morecambe, The Platform
Monday 14th December 2015
Box Office:  01472 349222
Tickets: £13.00
www.lancaster.gov.uk/platform/
Old Station Buildings, Marine Rd W, Morecambe LA4 4DB
Leeds, The Brudenell
Tuesday 15th December 2015
Box Office: 0113 245 5570
Tickets: £13.00
www.brudenellsocialclub.co.uk
33 Queens Road, Leeds, West Yorkshire, LS6 1NY
Bristol, The Tunnels
Wednesday 16th December 2015
Box Office: 0845 6050255
Tickets: £12.00
www.thetunnelsbristol.co.uk
Arches 31 & 32, Bristol & Exeter Mews, Lower Station Approach Road,
Temple Meads, Bristol, BS1 6QF
Derby, The Flowerpot
Thursday 17th December 2015
Box Office:  01332 834438
Tickets: £13.00
www.rawpromo.co.uk
25, King Street, Derby, DE1 3DZ