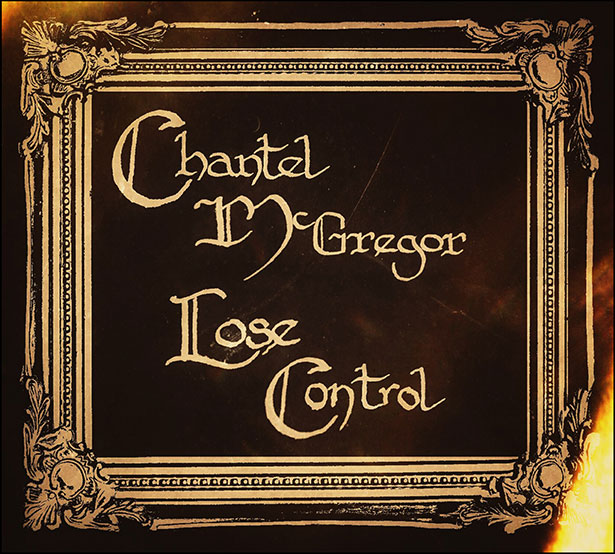 Chantel McGregor New Album Lose Control & Tour
20th August 2015
Guitarist and singer-songwriter Chantel McGregor will release her highly anticipated new album, Lose Control, on Friday 9th October 2015 on her independent boutique label Tis Rock Music. The new album is the follow up to her critically acclaimed 2011 debut solo album, Like No Other.
After four years of touring and festival appearances, Chantel returns with a vengeance with ten new songs that not only salutes contemporary rock, but shows her gradual transition from conventional Blues to a harder, bigger and bolder rock sound with progressive influences.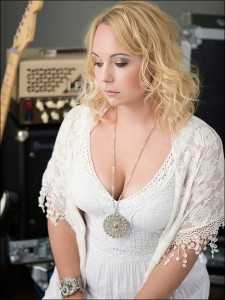 "I've always been interested in the dark side of Southern Gothic literature, artwork and media," says Chantel. "I wanted to create an album that reflected the imagery and themes of that genre. I drew inspiration from the TV shows True Detective and True Blood and studied the literary works of Tennessee Williams, Carson Mullers and Mark Twain.I've also surrounded myself with imagery from artists and photographers such as Walker Evans and Clarence John Laughlin, all to immerse myself in the sinister, dark world of depravation, magic and voodoo, writing most of the songs from the perspective of the disturbed flawed characters."
Lose Control, sees Chantel channeling her guitar playing and song-writing into an exciting pantheon of rock crescendos and riffs, that will not only leave her devout blues rock fan base in awe, but will also lead them into a sonic journey that will take them into new musical territory, whilst sticking to her current obsession with all things Southern Gothic.
"My interpretation of Southern Gothic is the loss of control, either spiritually, physically (through other people or substances), or emotionally," reflects Chantel. "I drew on this theme a lot throughout the album, hence the title Lose Control. I wanted the sound and emotion of the album to reflect the concept, so I juxtaposed heavy, guitar riff-based, dark tracks with haunting, emotive acoustic tracks, whilst tying them together with the lyrical themes of desperation and loss so often seen in Southern Gothic fiction."

The album was recorded, mixed and mastered at Livingstone Brown's studio in Brixton over the space of 6 months, interspersing studio time with touring. Livingstone Brown, (Ed Sheeran, Bryan Ferry, Robin Trower), played the majority of the bass on the album, with Chantel playing small parts, and her touring drummer Keith McPartling, playing drums for the whole album.
Says Chantel, "I did the vocals, backing vocals, all guitar parts, arrangements and some production. We brought in two amazing string players, Charlie Brown on the violin and Chris Worsey on the cello. I really enjoyed the creativity the studio gave me and loved venturing into the production and arrangement sides of it, which I will definitely be doing more of in the future."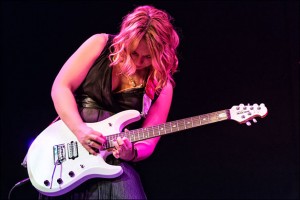 Chantel will be touring the UK extensively from August until October 2015. Catch her at a venue near you
Billericay, New Crawdaddy Club
Friday 28th August 2015
Box Office: 01702 347007
Tickets: £12.00
www.newcrawdaddyclub.co.uk
Billericay Town Football Club, Blunts Wall Road, Billericay, Essex, CM12 9SA
Leamington Spa, The Assembly, Zephyr Lounge
Friday 11th September 2015
Box Office: 01472 349222
Tickets: £13.00
www.leamingtonassembly.com
2a Spencer Street, Leamington Spa, Warwickshire, CV31 3NE
Newark, Blues Festival
Saturday 12th September 2015
Tickets: £15.00
www.newarkblues.co.uk
Newark Castle, Castlegate, Newark, Nottinghamshire, NG24 1BG
London, 100 Club
Thursday 17th September 2015
Box Office: 01472 349222
Tickets: £14.00
www.the100club.co.uk
100 Oxford Street, London, W1D 1LL
Hessle, Town Hall
Saturday 19th September 2015
Box Office: 07969 457382
Tickets: £13.00
www.hessletowncouncil.gov.uk
South Lane, Hessle, East Yorkshire, HU13 ORR
Whitby, Pavilion Theatre
Sunday 20th September 2015
Box Office:  01472 349222
Tickets: £13.00 / £15.00 door
www.whitbypavilion.co.uk
West Cliff, Whitby, North Yorkshire, YO21 3EN
Stockton, The Arc
Thursday 24th September 2015
Box Office:  01642 52519
Tickets: £13.00 adv / £15.00 door
http://arconline.co.uk
Stockton Arts Centre, Dovecot Street, Stockton on Tees, TS18 1LL
Louth, Riverhead Theatre
Friday 25th September 2015
Box Office: 01472 349222
Tickets: £14.00
www.louthplaygoers.com
Victoria Road, Louth, Lincolnshire, LN11 0BX
Wrexham, Central Station
Saturday 26th September 2015
Box Office: 01472 349222
Tickets: £13.00
www.centralstationvenue.com
15 – 17 Hill Street, Wrexham, LL11 1SN
Birmingham, The Institute, The Temple
Thursday 1st October 2015
Box Office: 01472 349222
Tickets: £13.00
www.theinstitutebirmingham.com
78 Digbeth High Street, Birmingham, B5 6DY
Ruislip, The Tropic
Friday 2nd October 2015
Box Office: 020 8707 2256
Tickets: £14.00 adv / £15.00 door
www.tropicatruislip.co.uk
Grosvenor Vale, Ruislip, Middlesex, HA4 6JQ
Halifax, Playhouse
Friday 9th October 2015
Box Office: 01472 349222
Tickets: £13.00
www.halifaxplayhouse.org.uk
King Cross Street, Halifax, West Yorkshire HX1 2SH
Southport, The Atkinson Blues Festival
Saturday 10th October 2015
Box Office: 01704 533333
Tickets: £15.00
www.theatkinson.co.uk
Lord Street, Southport, PR8 1DB
Doncaster, The Dome
Friday 16th October 2015
Box Office: 01472 349222
Tickets: £13.00
www.the-dome.co.uk
Doncaster Lakeside, Bawtry Road, Doncaster, South Yorkshire DN4 7PD
Retford, The Elms
Saturday 17th October 2015
Box Office: 07737 130534
Tickets: £12.50 adv / £15.00 Door
London Road, Retford, Nottinghamshire, DN22 7DX
Sheffield, Greystones
Wednesday 21st October 2015
Box Office: 0114 266 5599
Tickets: £13.00
www.mygreystones.co.uk
Greystones Road, Sheffield, S11 7BS
Edinburgh, The Caves
Thursday 22nd October 2015
Box Office: 01472 349222
Tickets: £13.00
8-12 Niddry Street South, Edinburgh, EH1 1NS
Glasgow, Nice N Sleazy
Friday 23rd October 2015
Box Office: 01472 349222
Tickets: £13.00
www.nicensleazy.com
421 Sauchiehall Street, Glasgow, G2 3LG
Carlisle, The Venue
Saturday 24th October 2015
Box Office: 01472 349222
Tickets: £13.00
www.thevenuecarlisle.co.uk
English Gate Plaza, Carlisle, CA1 1RP
Salisbury, Arts Centre
Monday 26th October 2015
Box Office: 01722 321744
Tickets: £15.50 adv / £18 door
www.salisburyartscentre.co.uk
Bedwin Street, Salisbury, SP1 3UT
Exeter, Phoenix
Tuesday 27th October 2015
Box Office: 01472 349222
Tickets: £14.00
www.exeterphoenix.org.uk
Gandy St, Exeter, Devon EX4 3LS
Bridport, Arts Centre
Wednesday 28th October 2015
Box Office: 01308 427183
Tickets: TBA
www.bridport-arts.com
South Street, Bridport, Dorset, DT6 3NR
Brighton, Komedia
Thursday 29th October 2015
Box Office: 0845 293 8480
Tickets: £14.00
www.komedia.co.uk/brighton
44-47 Gardner Street, Brighton, East Sussex, BN1 1UN
Lincoln, Engine Shed
Saturday 31st October 2015
Box Office: 01472 349222
Tickets: £13.00
www.engineshed.co.uk
University of Lincoln, Brayford Pool, Lincoln LN6 7TS