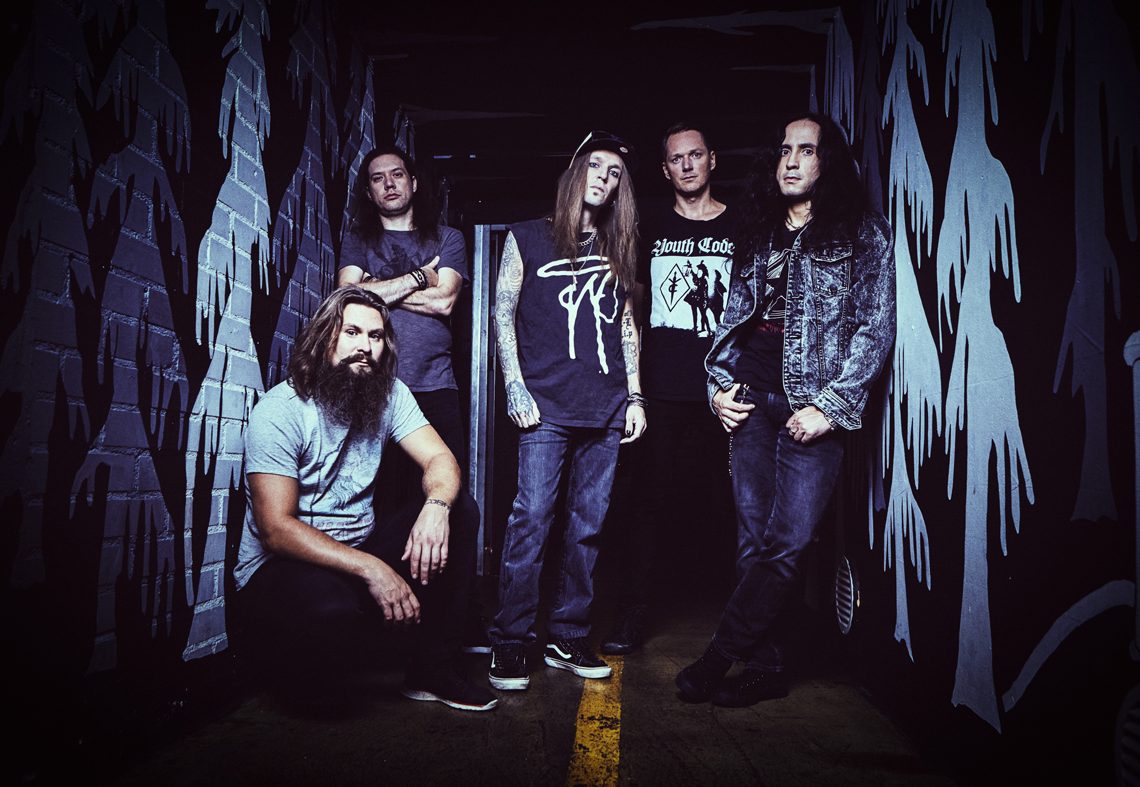 CHILDREN OF BODOM | Discuss The Lyrical Themes Of 'Hexed'
9th January 2019
Finland's melodic death superstars CHILDREN OF BODOM are going to release their tenth album, 'Hexed', on March 8, 2019 via Nuclear Blast Records. Today, Alexi Laiho discusses the lyrical themes of  'Hexed'.
COB frontman, guitarist, and mastermind Alexi Laiho comments:
"They just come from real life, real feelings. Anything that is negative that is happening inside my head that I need to get out some how.. I need to vent all the negative stuff that is going on inside my head, it is the best and safest way for me to do it. I channel my shit feelings to the music and at least try to turn it into something positive."
Watch the second album trailer here: https://youtu.be/X2JULD9l1oo 
The first trailer about the album title and cover can be seen here:
Trailer #1: https://youtu.be/9pWTQpmuKzo
If you missed the release of the music video for 'Under Grass And Clover,' it can be viewed here: https://youtu.be/1gpfzCxiQ-A
Pre-order Hexed now digitally and receive 'Under Grass And Clover' instantly or stream the song: http://nblast.de/COBUnderGrassAndClover
Pre-order the album here: http://nblast.de/COBHexed
or here: http://shop.cobhc.com
Hexed saw the return to Finland's Danger Johnny Studios where they were reunited with Mikko Karmila (I Worship Chaos, Halo Of Blood, Hatebreeder, Follow the Reaper & Hate Crew Deathroll) who recorded everything except keyboards and also produced the album with the band. Janne Wirman recorded keyboards at Beyond Abilities Studios. The album was mixed and mastered at Finnvox Studios in Helsinki, Finland.
For this album, the band enlisted Deins Forkas to create the album artwork. Bassist Henkka Blacksmith commented on the cover, "For some years already I have wanted to try a different approach with our cover art.  We are so used to digital art so that is really hard to do something else. Doing it all the way with a computer is somewhat safe and convenient. This time we all agreed to try it old school.  We found this cool dude and gave him simple instructions. The cover has to be purple and the reaper has to be central. Half a year later we got his work, and with a little tweaking, we have the cover of Hexed.  It is very different from what we are used to, even the Reaper looks different, but at the same time very spooky."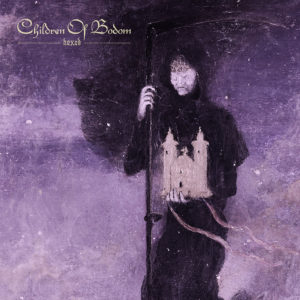 Below is the track listing for Hexed
1. This Road
2. Under Grass and Clover
3. Glass Houses
4. Hecate's Nightmare
5. Kick in the Spleen
6. Platitudes and Barren Words
7. Hexed
8. Relapse (The Nature of My Crime)
9. Say Never Look Back
10. Soon Departed
11. Knuckleduster
12. I Worship Chaos (live)
13. Morrigan (live)
14. Knuckleduster (remix)
—
COB Tourdates:
2019:
13. – 16.06. A Nickelsdorf – Nova Rock
21.06. B Dessel – Graspop Metal Meeting
03. – 06.07. D Ballenstedt – Rockharz Open Air
04. – 07.07. E Barcelona – Rock Fest
11. – 13.07. A Leoben – Area 53 Festival
09.08. UK Derby – Bloodstock Open Air
ABOUT CHILDREN OF BODOM
Fully 20+ years into the tough, heroic grind that represents the lifeblood of extreme musicians – Finnish metal scientists CHILDREN OF BODOM have certainly won over crowds globally through a crafted alloy that is theirs alone. But the building of their esteemed career has also been aided and abetted by the simple maths of all that hard work and the intense touring. Their shows are widely acknowledged for being engaging, personable and energetic thrash parties – which inevitably end up indelibly stamped on the circuit boards of headbangers worldwide.
CHILDREN OF BODOM have incorporated many different musical styles into their celebrated sound, leading critics and fans to label them as melodic death metal, thrash metal, symphonic black metal, and neoclassical metal. Their enthralling mix of melodic hooks and instrumental acrobatics have solidified the band as one of the leading voices of music's new generation.
More info:
www.cobhc.com
www.facebook.de/childrenofbodom
www.instagram.com/cobhc
www.twitter.com/cobhc
www.nuclearblast.de/childrenofbodom