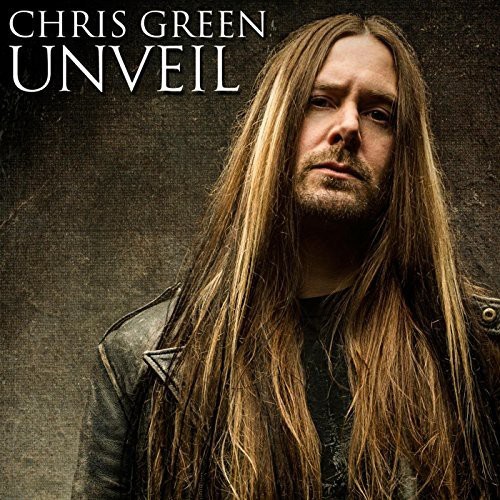 Chris Green – Unveil
30th January 2017
Chris Green is a modern-day guitar virtuoso with a CV that's pretty impressive. From writing & recording with Furyon, Rubicon Cross & AOR act Pride. Chris has shared the stage with some ridiculously heavy hitters in the rock world. Including the legend Kip Winger through to CJ Snare of Firehouse & now as the lead guitarist of the amazing Tyketto.
This E.P has been a labor of love for this guy. All in all it's been 4 years in the making & he's been constantly dropping subtle hints about it for that length of time. So you would hope it was something special, & special it is.
5 tracks & a little over 20 minutes of shred. You can hear the influences of Paul Gilbert, Marty Freidman, Jason Becker & Vito Bratta in his playing. There's even elements of Tony Macalpines keyboards. Yet this is simply Chris Green. In a world of shred it's hard to find your own style, but he's managed it & even defined his own unique sound. The title track says it all.

Not only is Chris intent on showing off his fretboard wizardry but he happens to play every instrument (he really is one talented bastard) on this album apart from the drums, played by Garrett Whitlock. The drums are totally understated & compliment the melodic phrases well. 

Chris is very much at one with his instrument as this E.P shows.
The E.P is a loving tribute to his dad Dave Green who was a member of the band Deep feeling (a prog band from the 70's) & it shows with the final track on this E.P which is a cover version of their track Welcome For A Soldier. It's the kind of track that will make a grown man weep. Not just because of the playing but also the amount of emotion that Green has poured into the track. I wouldn't be surprised if he didn't have sweaty eyes whilst recording this himself. 
Remember is a short & sweet track. At just over 2 minutes. It shows how much heart & soul you can pour into very little time. 
Stand out track? Once Forgotten, as it is purely old school widdley guitar. Loads of vibrato & more arpeggios than you can throw a big stick at.
The opening track Undefeated has Chris show casing what has made him a tour-de-force in the world of shred.
Ken Lanyon has done a fantastic job of mixing this album & the production from Rick Beato & Ken is immense.
Unveil is an incredibly playful piece of work & considering this is just his debut solo recording, hopefully this is just a taster of what's to come.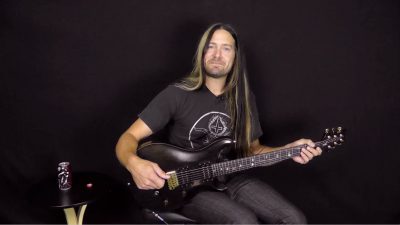 If you're a guitarist, prepare to have your ego well & truly shattered. If you find that you don't want your instrument after listening to this record, let me know & I'll pick it up from you.
Track List
1. Undefeated
2. Unveil
3. Once Forgotten
4. Remember
5. Welcome for a Soldier
Label
Independent
Release Date
NOW
Check out Chris Green & purchase the E.P HERE