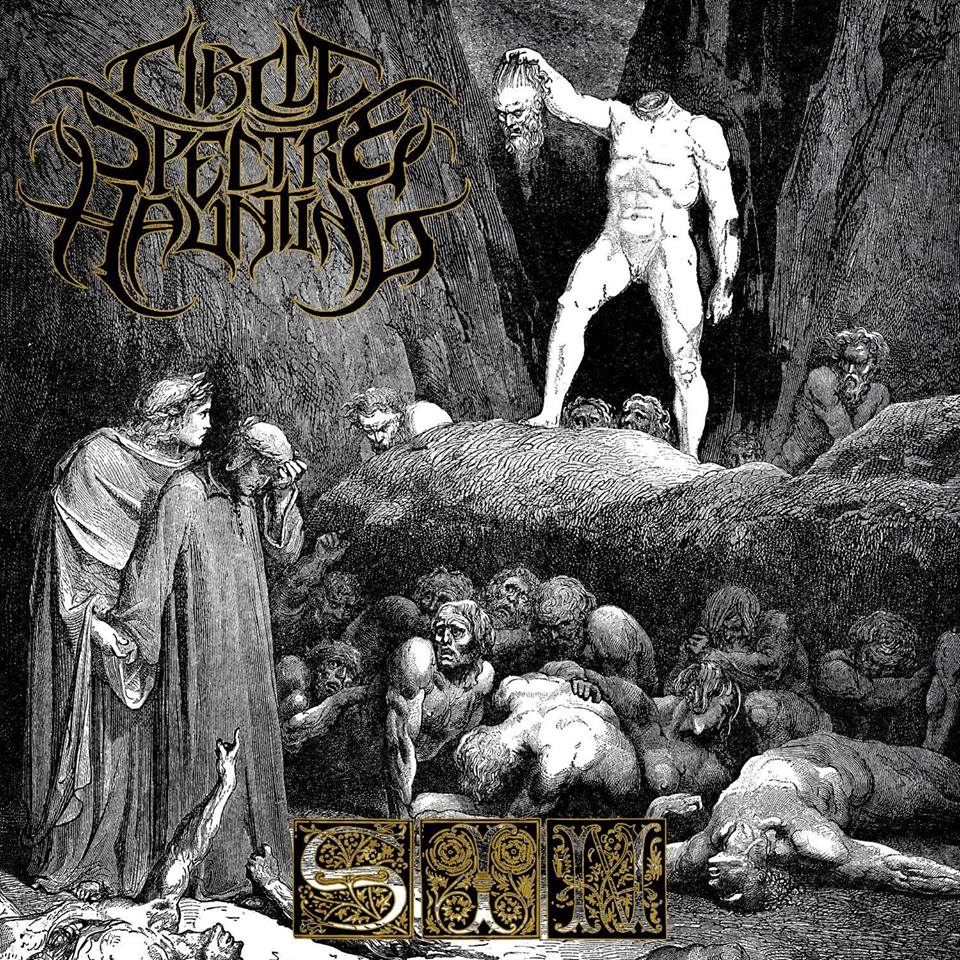 Circle Spectre Haunting – Sin CD Review
20th September 2016
Sin, the debut full-length from Blackpool's Circle Spectre Haunting, just kind of appeared. There was little build up, and Sin didn't get nearly the hype it deserved prior to release. Blackpool's answer to The Black Dahlia Murder, Circle Spectre Haunting have grown from their first EPs and have delivered a release that can only be described as an absolute riff-machine.
With Sin's highlight track, Hymn Unto R'Lyeh, we see Circle Spectre Haunting devote themselves in worship to the Old Gods.Everything about Hymn Unto R'Lyeh just oozes with excellence. From the natural progression of the song to the utterly punishing double bass, from the stunning vocal delivery and sinister, Lovecraftian lyrics to the top-class guitar work, this track stands as the band's strongest to date. Hymn Unto R'lyeh fades out into the supremely heavy, Cthulhu-chant interlude Amidst the Ferocious Halls of Cyclopean Stone.
Sin's opening track, Abandon All Hope, Ye Who Enter Here is an immediate punch in the gut. Jack Willett's vocals are pure savagery and compliment the truly sinister nature the track excellently. Beneath A Steel Sky sees Circle Spectre Haunting take on a devastating groove that is heavy on the low-end for much of the track. We see the quartet shake off their The Black Dahlia Murder influence for much of this track, favouring a more old-school death metal sound in it's grinding riffs.
Witchfinder closes Sin. Musically, Witchfinder is a little heavier on the melody than what Circle Spectre Haunting have thrown at us thus far, but do not be deterred. Outstandingly hooky with brilliant lyrics, this is another of the album's highlights that sees a more liberal use of the lead guitar.  Around the halfway mark, however, things take a turn for the brutal. The ferocity that has been present all throughout Sin is seriously marked up as we progress dangerously close to the album's climax. But things don't finish before Circle Spectre Haunting squeeze in one last divebomb filled solo.
From the first note to the last, Circle Spectre Haunting treat you to pure The Black Dahlia Murder worship. Sin is a masterclass in modern melodic death metal: chaotic, steeped in melody, infectiously groovy and utterly brutalising. Circle Spectre Haunting have really hit the mark with their debut, mastering their fantastic lyricism and American styled melodeath. We wait with bated breath to see how they follow this up.
Score: 8.5 out of 10
Sin Information
Track List:
1. Abandon All Hope, Ye Who Enter Here!
2. Harem of Trophies
3. Beneath A Steel Sky
4. Helicoprion
5. Bruiser
6. Against Thee Wickedly
7. Hymn Unto R'Lyeh
8. Amidst the Ferocious Halls of Cyclopean Stone
9. Witchfinder
Release Date:
7th of August 2016
For fans of…
The Black Dahlia Murder, The Faceless, At The Gates
Check out Circle Spectre Haunting on Facebook, and order Sin here!