Colosseum – Esoteric Records Remasters
13th August 2017
Colossuem were one of the 1st band to place the musical styles of jazz, rock and blues into a melting pot to see what would happen. Their debut album, Those Who Are About to Die Salute You, along with their follow up Valentyne Suite were both issued in 1969. Esoteric Records have gotten hold of the original source materials and have not only re-mastered the albums to give them a new lease of life,but they've expanded them as well. 
Those Who Are About to Die Salute You has had 3 tracks added, all of which were recorded back in 1968 prior to the albums release.
Valentyne Suite has been given a 2CD treatment. The original album disc has the track Tell Me Now which was recorded in April of 1969 and also prior to the albums release. The 2nd disc is the US only released album The Grass Is Greener.
The debut album still sounds pretty good. With strokes of gospel vocal, mixed with Keith Emerson keyboards, James Brown style sax and topped off with some incredible wha induced blues guitar. This album is a full on metling pot of what Colosseaum was all about.

Although Valentyne Suite was released in the same year, it's a different sounding animal altogether. Colosseum were dirtier and a lot more experimental. The title track is epic. Clocking in at 17minutes, this is a track that Emerson Lake and Palmer would be envious of. The entire album is quite possibly Colosseums masterpiece. The remaster has done this album serious justice.

The added inclusion of the Canadian 1970 release The Grass Is Greener as a bonus CD is stupendous. This album, once again, shows the evolution of the band. Combining the elements of the previous albums, The Grass Is Greener is a more grown up record. Their version of Ravels Bolero is quite brilliant. Played so much quick than versions before it, it shows perfectly how solid each musician was. 
Every album is totally different to the last, and all are worthy of a purchase together or even separately. I would personally suggest buying these albums together just for pure musical diversity. Plus once you hear one album, you're going to want to hear the rest.
Score 7.5/10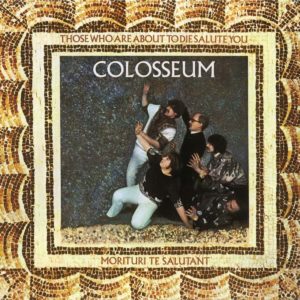 THOSE WHO ARE ABOUT TO DIE SALUTE YOU TRACK LIST:
1. WALKING IN THE PARK
2. PLENTY HARD LUCK
3. MANDARIN
4. DEBUT
5. BEWARE THE IDES OF MARCH
6. THE ROAD SHE WALKED BEFORE
7. BACKWATER BLUES
8. THOSE ABOUT TO DIE
BONUS TRACKS
RECORDED AT PYE STUDIOS, LONDON, NOVEMBER 1968:
9. I CAN'T LIVE WITHOUT YOU
10.IN THE HEAT OF THE NIGHT
11.THOSE ABOUT TO DIE (DEMO)
VALENTYNE SUITE TRACK LIST: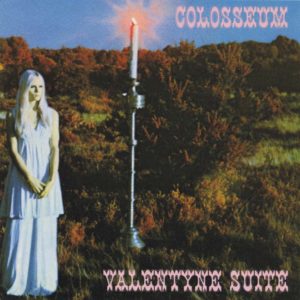 DISC ONE
"VALENTYNE SUITE" RE-MASTERED and EXPANDED
1. THE KETTLE
2. ELEGY
3. BUTTY'S BLUES
4. THE MACHINE DEMANDS A SACRIFICE
5. THE VALENTYNE SUITE:
i. JANUARY'S SEARCH
ii. THEME TWO – FEBRUARY'S VALENTYNE
iii. THEME THREE – THE GRASS IS ALWAYS GREENER
BONUS TRACK
6. TELL ME NOW
RECORDED AT LANSDOWNE STUDIOS, LONDON 22nd APRIL 1969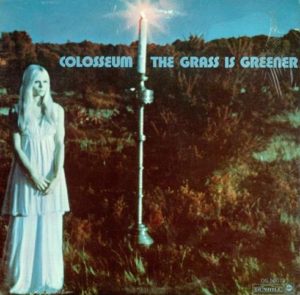 DISC TWO
THE GRASS IS GREENER"
US. & CANADIAN ONLY ALBUM RELEASED IN 1970
1. JUMPING OFF THE SUN
2. LOST ANGELES
3. ELEGY
4. BUTTY'S BLUES
5. ROPE LADDER TO THE MOON
6. BOLERO
7. THE MACHINE DEMANDS A SACRIFICE
8. THE GRASS IS ALWAYS GREENER
Label
Esoteric
ReleaseDate
28th July 2017
Those Who Are About to Die Salute You is available to purchase HERE and Valentyne Suite is available to purchase HERE