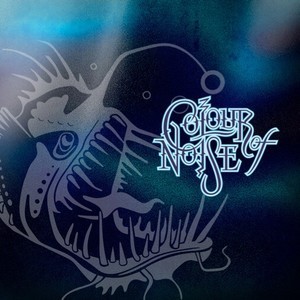 Colour of Noise – HRH IX interview
23rd November 2015
After Colour of Noises' blistering set at Hard Rock Hell I managed to grab Bruce Dickinson (guitar) & Matt Mitchell (vocal) for a very brief chat.
AATR – Thanks for taking the time to have a quick chat. How did this collaboration come about?
Bruce – I met Matt back in 2012 when Furyon were playing Download & Little Angels had reformed & also playing Download.  Which was quite an interesting thing as it had re-connected me with playing music again.
So we got together in Brighton about a year ago & we felt like we wanted to make a classic rock record & we had  an irrational yet a real feeling of conviction of that's what should be done. So we did a few demos & Matt came & sang & we were on our way.
We did a little documentary

& put it up on YouTube to see what would happen, we also did a pledge campaign & lots of people just jumped straight in so we were able to do the record with no record company & it turned out pretty great.
It keeps taking us by surprise really as it's only been less than a  year & we've made the record that we wanted to make.
AATR – How was the recording of the album?
Bruce – We weren't purist about it. We started off like that as we did a lot of it on 2 inch tape & then we did some of it on a computer. But when we recorded with the computer we recorded it in the same way that you would with tape where we didn't edit.
We recorded it a bit like how Guns n Roses recorded Appetite for Destruction where the rhythm section would go down first & then I'd come in & do some bits over the top of it.
We took a long time with lyrics & the melody. The backing tracks were done quick.
Matt – We had quite a lot of songs & ideas were getting tossed around all over the place. We were chucking songs out. We'd record something & it would be like NAH or we'd come to the end of a song & be like lets change this chorus or something like that (laughs) & of course it's all for the better
Bruce – We were quite hard on each other at certain points of the record & at certain points it was more like a party.
AATR – It certainly came across during your live set that it was a bit of a party as you all seemed to be having an absolute blast.
For instance Bruce, you had a massive grin on your face & Matt, you were pulling out all the stops with your Mick Jagger dance moves & the audience really fed off that.
Bruce – Well, there's too many bands that look far to serious on stage. It's meant to be fun otherwise what's the point.
There were tracks on the album that certain people didn't want us to put on as they thought it was uncool or a bit flippant.
One of the tunes was Great Day for Rock n Roll.
AATR – That got a huge reaction from the crowd.
Bruce – It was one of those tracks that refused to die. We'd take it off the record but then we'd put it back on & it made the final cut.
Matt – It's just a bit of fun.
AATR – How easy was the writing process?
Bruce – It was natural
Matt – It was easy.
Bruce – If you write a good riff then you can make a decent sounding record, but you have to dig a little bit deeper to make a great sounding record.
There's a part where you're jamming & putting ideas together & being really creative & then there's a part where you have to roll your sleeves up if you want to make a proper record.
So there was a different work ethic at differing stages but they were all enjoyable.
AATR – Did you find yourself humming bits & pieces around the house?
Bruce – I'll test it on the wife & kids first.  I'll play the track without saying anything  & I'll see if my wife & daughter start singing it.  Quite often they'll start singing it & won't remember that it's one of our tunes as we have the radio on all the time. So if they don't start singing it then I'll go back to the lads & say that I'm not sure about that chorus.
Matt – It's been a pretty good gauge so far.
AATR – You haven't settled for second best with this record. As you said you were quite hard on each other & that comes across with the album. You can tell that you've worked your bollocks off on it.
Matt – Enjoyable hard work. There's also gems that maybe no-ones ever going to hear or maybe they'll appear at another time.
Bruce – Yeah, your solo album (laughs)
Matt – Which no-one is ever going to hear (laughs)
AATR – Your voice does sound different on this record compared to other recordings. More relaxed & natural.
Matt – Really? I don't think it sounds that different. The music is different so the delivery maybe slightly different.
Bruce – I think there's more soul in your voice. We've taken it out of the higher register & out of the Coverdale kind of vibe.
Matt – Which I can't help but let loose live as which is what they need. But in the studio it was great to tame the songs.
AATR – What's next for you guys?
Matt – We're playing Trecco Bay Planet Rock Stock on the 3rd December which is the next thing we're doing & then we're on tour with The Dead Daisies.
AATR – How did the Dead Daisies tour come about?
Bruce – We have an awful lot of people to thank really especially after the single Head On was released.

Andy Copping, Steve Strange who have been really supportive. Especially with getting us a slot at Download without even having a record out & we're really thankful for that also Thunder & Danny Bowes were a big help & have been brilliant.
We've had a lot of good people around us.
AATR –  It certainly sound like you've been very blessed with this & I'm looking forward to catching you on tour.  Thanks for chatting guys. It's been a pleasure.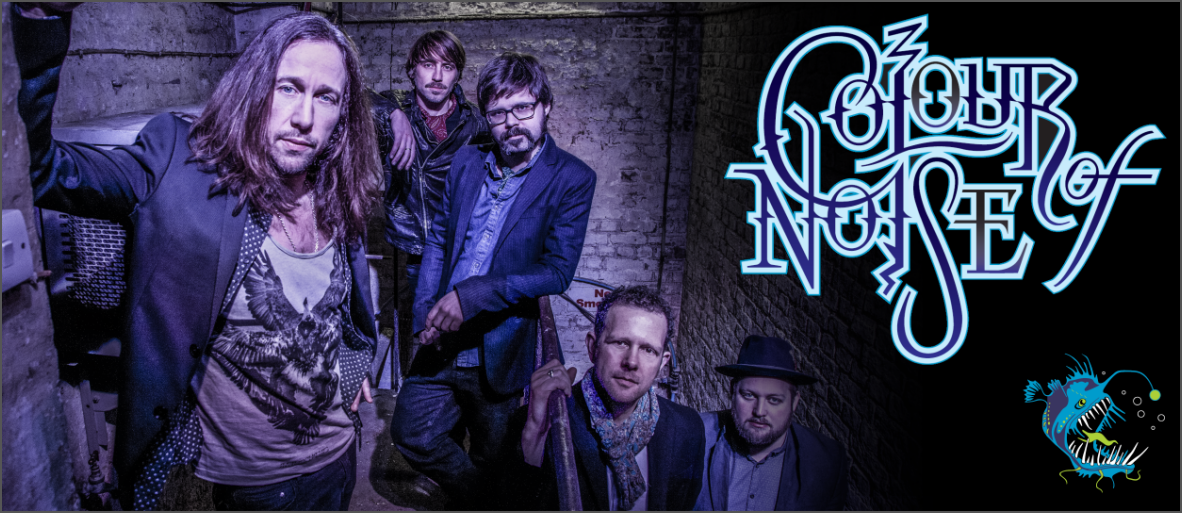 Tour Dates:-
3rd December 2015 : Trecco Bay – Planet Rockstock
5th December 2015 : Wolverhampton – Slade Rooms (with The Dead Daisies)
6th December 2015 : Nottingham – Rescue Rooms (with The Dead Daisies)
7th December 2015 : Sunderland – The Point (with The Dead Daisies)
8th December 2015 : Glasgow – Cathouse (with The Dead Daisies)
9th December 2015 : Newcastle – Academy 2 (with The Dead Daisies)
10th December 2015 : Manchester -Academy 3 (with The Dead Daisies)
11th December 2015 : London – The Garage (with The Dead Daisies)
1st May 2016 : Dementia Aware Festival – The Roadhouse – Birmingham
26th June 2016 : Wildfire Festival – Wiston