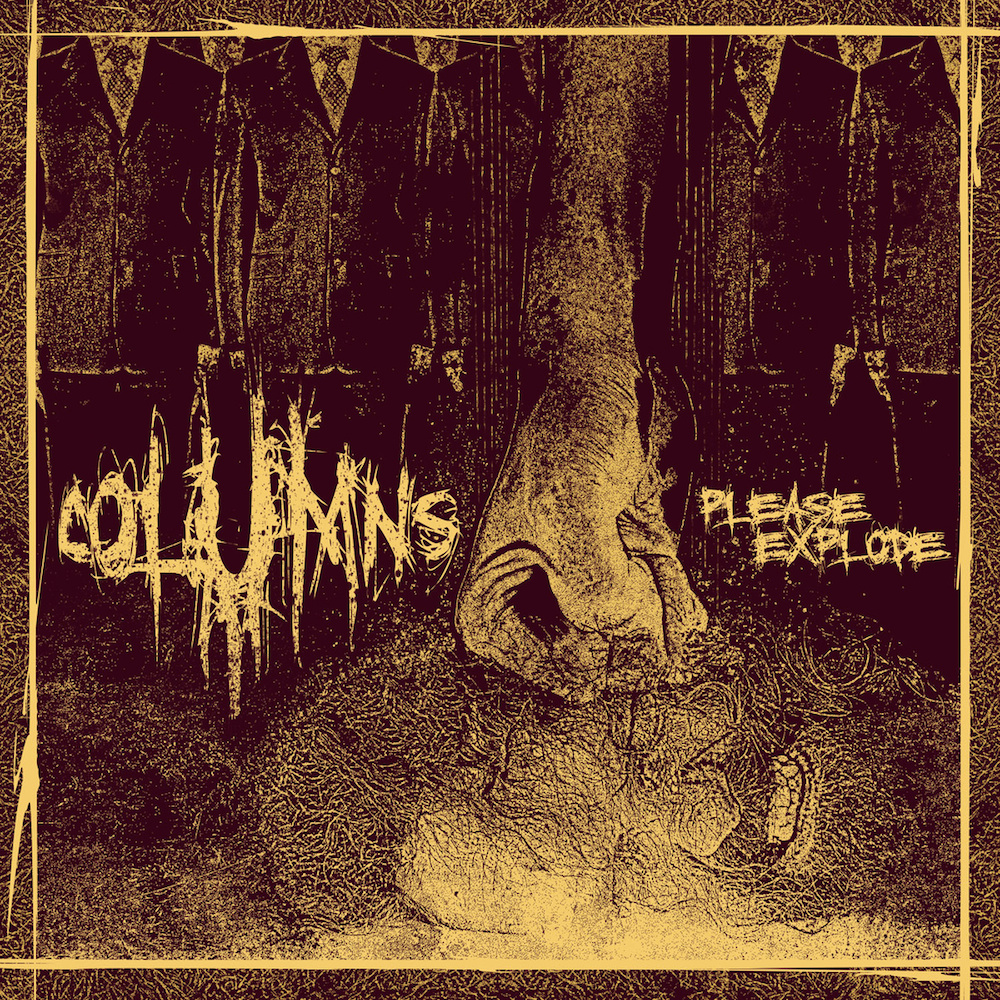 Columns – Please Explode
30th September 2014
Whether or not you're familiar with the members' previous bands, I suggest picking up this album and checking out Columns
Joe Reed
Although they've been around since 2003, North Carolina's Columns have yet to make their mark on the metal underground. That is until now with the release of "Please Explode" on Relapse Records. Featuring Adam Cody of Glass Casket and Mike Lehmann of legendary Mentor Ohio Grindcore legends Hemdale, Columns 16 track LP hits harder than Sugar Ray Leonard on a roid binge and is as eclectic as it is refreshing. Right out of the gate tracks like "Mudfucker" and "Rattlesnake Steps" are sharp grinders reminiscent of Brutal Truth with ferocious and consistent fast drumming and smooth grind licks. This continues also nicely on "A Blind Fight" with its rather slick death metal groove break in the middle of the song and very impressive drum fills throughout.
"No One's Fucking Waiting" brings the sludge influence with its very catchy guitar hook reminiscent of Soilent Green. There should be no qualms, there certainly isn't one here. "Please Explode" is not only a celebration of diversity, the placement of said diversity that avoids redundancy and makes the record one that you find yourself repeating rather than ignoring. "Our Creation" and "Bottom Feeders" meld groove with aggression in similar manner as Burnt by the Sun did years before to ensure that just as you think Columns is loosening their grip on your throat, you receive an unexpected punch in the gut.
I particularly enjoyed the bassline at the end of "Ungrateful" that teases a moment of doom that never fully comes into fruition but begs to be played over and over again. As demonstrated on his earlier projects, Cody's vocals are diverse and convey a passion and ferocity that compliments the songs well and at no moment reek of staleness. If I had to adjust anything about "Please Explode", it would be a bit crisper of a production approach. Although I appreciate the raw intensity displayed in the music, I think a slightly cleaner sound wouldn't undermine the band's style but instead would accentuate the very dynamics that set Columns apart from other, dirtier bands that combine grind, crust, and hardcore less interestingly.
Whether or not you're familiar with the members' previous bands, I suggest picking up this album and checking out Columns if you're into fellow Relapse powerhouse bands such as Brutal Truth, Soilent Green, Pig Destroyer, and Cephalic Carnage. The tradition of smashing your face into the wall continues. Grind on.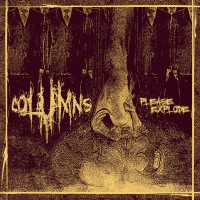 ALBUM INFO
Track List:
1. Mudfckker
2. Rattlesnake Steps
3. Punching Nancy Grace
4. Our Creation
5. Vicarious Living
6. Drifter Aftermath
7. The God Clause
8. Bottom Feeders
9. No One's Fucking Waiting
10. Ungrateful
11. What You've Done is Gone
12. A Blind Fight
13. Harmless Escape
14. A Guilty Bunch
15. Bear Molester
16. Laid Off for X-Mas
Label:
Relapse
Release Date:
August 1st 2014