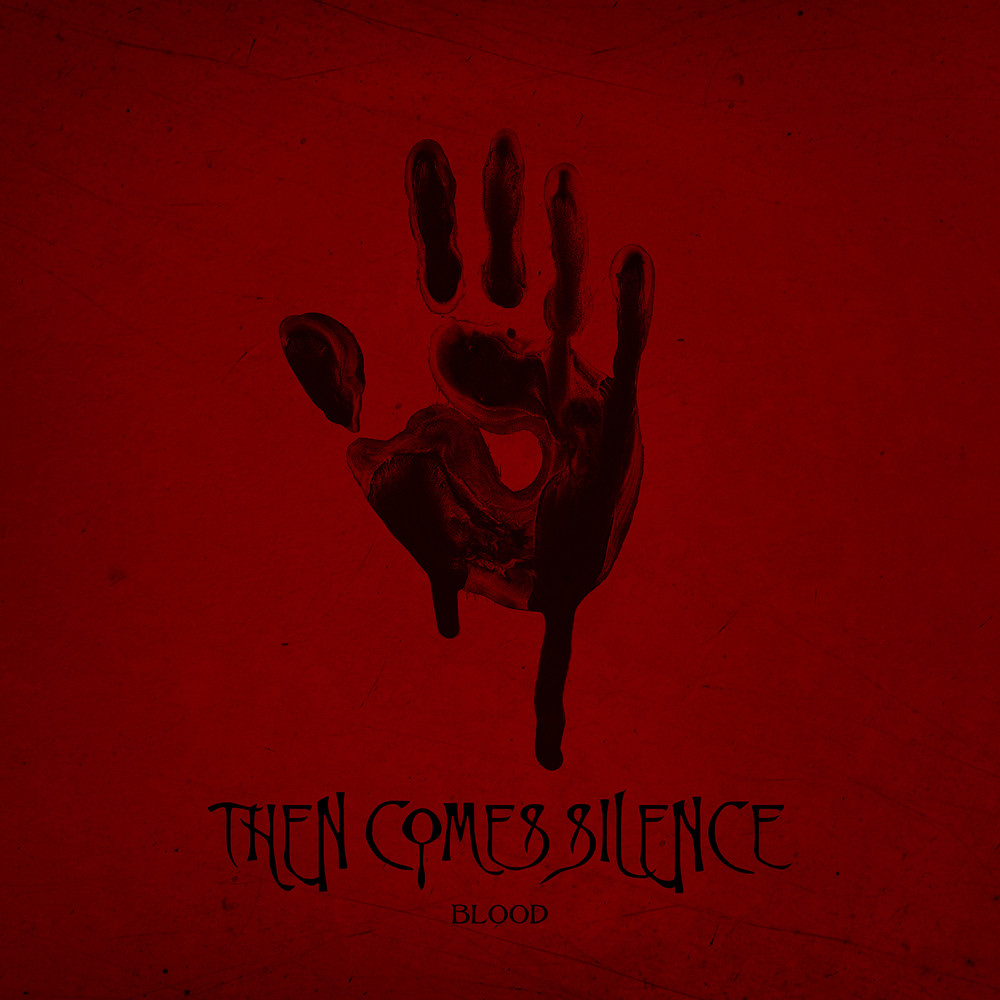 Then Comes Silence – Blood (Album Review)
19th October 2017
Swedish post punk, dark wave goth rockers THEN COMES SILENCE release their 4th album "Blood" on 20th October worldwide via Nuclear Blast. At first glance it seems like Nuclear Blast are trying to jump on the band wagon that is 80s goth rock revival (with GRAVE PLEASURE fanning the flames).
Although THEN COMES SILENCE hail from Sweden and are signed to Nuclear Blast, they are not similar to their brethren signed to the label and are in no way metal orientated. What "Blood" offers is a slice of 80s inspired Goth Rock, Dark Wave and Post Punk. It's like SISTERS OF MERCY, JOY DIVISION, BAUHAUS and MORRISEY/THE SMITHS were all thrown into one pot and THEN COMES SILENCE were the results! To some that might sound like heaven, however realistically the combination just doesn't really work on this release.
Some tracks are semi decent, such as lead singles "The Dead Cry For No One" and "Stranger Kicks", due mainly to them being the most infectious songs on the album and standing out from the rest. The drums pulsate and drive the songs along and you can imagine being in a dingy club with the strobe lights flashing and THEN COMES SILENCE on stage going throttle. While "Good Friday" and "The Rest Will Follow" are both heavily influenced by the SISTERS OF MERCY and JOY DIVISION that it isn't a case of hero worship, but instead copyright infringement of their sound. 
Overall this is a "joyous" solid romp of an album to listen to and does have it moments. With an album like this you would hope that THEN COMES SILENCE capture the nostalgia of the original 80s scene and bring it dragging into this century and just not try to reproduce the sound. THEN COMES SILENCE have a bloody good go at doing the aforementioned, and sometimes it works and other times they just end up being more of a tribute act. I think Nuclear Blast have done some good business here by signing THEN COMES SILENCE and releasing "Blood" while the flames are still starting to ignite and before the scene blows into a wildfire and I think they will be at the top of the pack along with GRAVE PLEASURES and SOROR DOLOROSA. 
SCORE – 6 out of 10
Then comes silence – Blood Album Info
Track Listing

01. The Dead Cry For No One
02. Flashing Pangs Of Love
03. Strange Kicks
04. My Bones
05. In Leash
06. Choose Your Poison
07. Good Friday
08. The Rest Will Follow
09. Magnetic
10. Warm Like Blood
11. Mercury
Record Label:
Nuclear Blast 
Release Date:
20th October 2017
You can purchase Then Comes Silence – Blood here