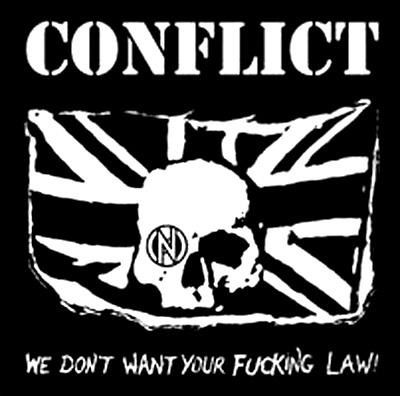 Conflict: Statements Of Intent – Review
15th March 2021
Conflict are quite possibly the most important Anarcho Punk band since Crass.  Formed back in 1981 these 2 Statements Of Intent Boxes compile their back catalog from 1982 to 1994, which equates to 10 cds of slam dancing goodness.
If you thought Crass were opinionated and brash, wait until you've experienced Conflict.
Each CD is splattered with anarchistic politically charged rants about such subjects as animal cruelty, the anti war movement and the class system. Their message is one that has not dissipated and is probably more relevant now than ever.
Both boxes are chocked full of bonus tracks and rarities. Even the enclosed box sets feature an essay written by James Sherry, who is the punk and new wave version of Malcolm Dome.
Again there's nothing to fault abut this collection. It's everything you want and a lot more from this band. 
I cannot even decide which box set is better than the other musically speaking. I really enjoyed both sets for differing reasons. Either sheer musicality or the way Steve Ignorant spat the lyrics.
The live album Only Stupid Bastards Help EMI is savage. An assault on all senses and showcases Conflict perfectly.
Even the 1994 In The Venue live album shows the band didn't even begin to mellow in it's later years but does show the musicianship had progressed a little. 
Both boxes are an essential purchase for any fan of punk and hardcore.
Score 10/10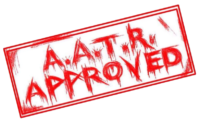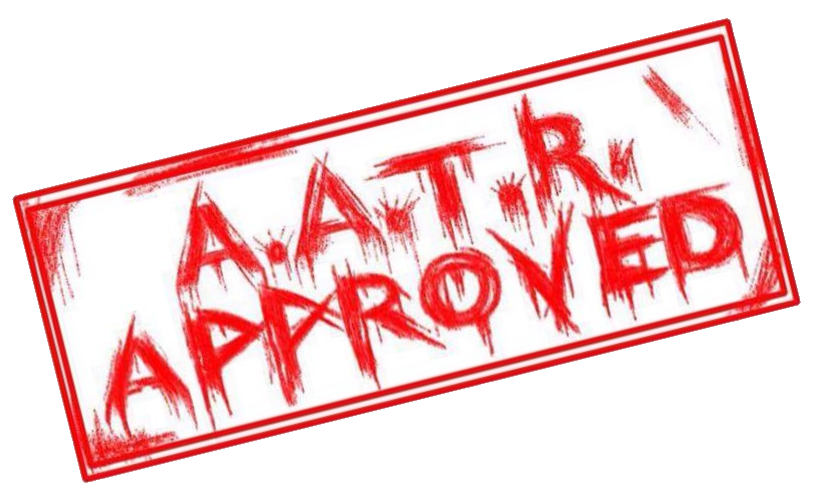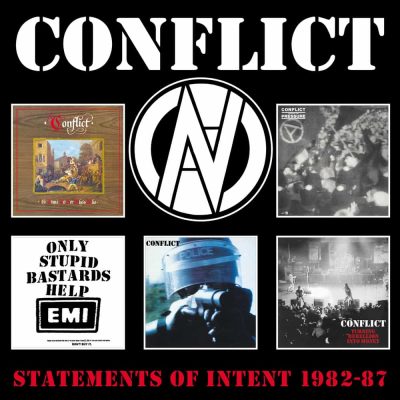 TRACK LIST FOR STATEMENTS OF INTENT 1982-1987
DISC ONE: IT'S TIME TO SEE WHO'S WHO
1. YOUNG PARASITES
2. KINGS & PUNKS
3. MEAT MEANS MURDER
4. NO ISLAND OF DREAMS
5. GREAT WHAT?
6. THE GUILT & THE GLORY
7. 1824 OVERTURE
8. BULLSHIT BROADCAST
9. ONE NATION UNDER THE BOMB
10. BLIND ATTACK (2)
11. VIETNAM SERENADE
12. BLOOD MORONS
13. EXPLOITATION
14. CRAZY GOVERNMENTS
15. UNTITLED
BONUS TRACKS
THE HOUSE THAT MAN BUILT
16. CONFLICT
17. I'VE HAD ENOUGH
18. WARGAMES
19. BLIND ATTACK
TO A NATION OF ANIMAL LOVERS
20. BERKSHIRE CUNT
21. MEAT STILL MEANS MURDER!
22. WHICHEVER WAY YOU WANT IT
LIVE AT CENTRO IBERICO
23. KINGS & PUNKS
24. MEAT MEANS MURDER
25. EXPLOITATION
26. BULLSHIT BROADCAST
27. VIETNAM SERENADE
28. NO ISLAND OF DREAMS
DISC TWO: INCREASE THE PRESSURE
1. INCREASE THE PRESSURE
2. LAW AND ORDER (THROUGHOUT THE LAND)
3. FROM PROTEST TO RESISTANCE
4. TOUGH SHIT MICKEY
5. PUNK INNIT
6. AS OTHERS SEE US
7. CRUISE
8. THE POSITIVE JUNK
9. THE SYSTEM MAINTAINS
10. BERKSHIRE CUNT
11. THE GUILT AND THE GLORY
12. STOP THE CITY
13. ONE NATION UNDER A BOMB
14. BLIND ATTACK
15. VIETNAM SERENADE
16. BLOOD MORONS
17. EXPLOITATION
18. WHICHEVER YOU WANT IT
BONUS TRACKS
THE SERENADE IS DEAD
19. THE SERENADE IS DEAD
20. THE POSITIVE JUNK
21. THE SYSTEM MAINTAINS
DISC THREE: ONLY STUPID BASTARDS HELP EMI
1. FROM PROTEST TO RESISTANCE
2. INCREASE THE PRESSURE
3. SERENADE IS DEAD
4. POSITIVE JUNK
5. THE SYSTEM MAINTAINS
6. LAW AND ORDER
7. BERKSHIRE CUNT
8. THE GUILT AND THE GLORY
9. CRUISE
10. ONE NATION UNDER A BOMB
11. BLIND ATTACK
12. EXPLOITATION
13. VIETNAM
14. MEAT MEANS MURDER
15. THIS IS NOT ENOUGH
16. TOUGH SHIT MICKEY
17. PUNK INNIT
18. AS OTHERS SEE US
19. LIBERATE (AKA WHICHEVER WAY YOU WANT IT)
20. MIGHTY AND SUPERIOR
21. CONFLICT
22. NEITHER IS THIS
DISC FOUR: THE UNGOVERNABLE FORCE
1. YOU CANNOT WIN
2. THE UNGOVERNABLE FARCE
3. A PISS IN THE OCEAN
4. C.R.A.S.S.
5. CUSTOM ROCK
6. 1986, THE BATTLE CONTINUES
7. MENTAL MANIA
8. THE UNGOVERNABLE FORCE
9. THEY SAID THAT
10. FORCE OR SERVICE?
11. THE ARREST
12. STATEMENT
13. THE DAY BEFORE
14. THIS IS THE A.L.F.
15. TO BE CONTINUED
BONUS TRACKS THIS IS NOT ENOUGH STAND UP AND FUCKING FIGHT
16. THIS IS NOT ENOUGH
17. NEITHER IS THIS
THE BATTLE CONTINUES
18. MIGHTY AND SUPERIOR
19. TO WHOM IT MAY CONCERN
20. UNTITLED
DISC FIVE: TURNING REBELLION INTO MONEY
1. BANNED FROM THE UK
2. PISS IN THE OCEAN
3. BIG A LITTLE A
4. INCREASE THE PRESSURE
5. THE SERENADE IS DEAD
6. YOU SAID THAT
7. FROM PROTEST TO RESISTANCE
8. TO WHOM IT MAY CONCERN
9. BIG HANDS
10. SO WHAT
11. I AIN'T THICK (IT'S JUST A TRICK)
12. G'S SONG
13. CONTAMINATIONAL POWER
14. CRUISE
15. MAJOR GENERAL DESPAIR
16. ONE NATION UNDER THE BOMB
17. BOMB
18. PUNK IS DEAD
19. RIVAL TRIBAL REVEL REBEL
20. STATEMENT
21. THE DAY BEFORE
22. THIS IS THE A.L.F.
23. TOUGH SHIT MICKEY
24. REALITY WHITEWASH
25. WORKING CLASS RIP OFF
26. MIGHTY AND SUPERIOR
27. DO THEY OWE US A LIVING
28. HOW DOES IT FEEL
29. THIS IS NOT ENOUGH
30. POSITIVE JUNK
31. THE SYSTEM MAINTAINS
32. BERKSHIRE CUNT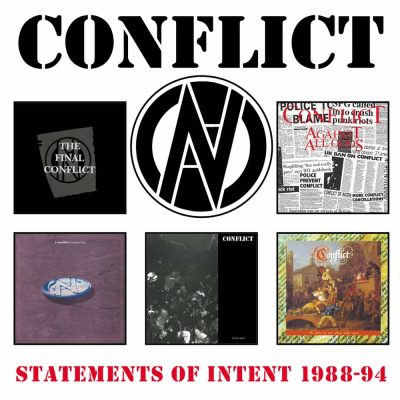 TRACK LIST FOR STATEMENTS OF INTENT 1988-1994

DISC ONE: THE FINAL CONFLICT
1. COUNTDOWN TO CONFRONTATION
2. LET THE BATTLE COMMENCE
3. I HEARD A RUMOUR
4. THE CORD IS CUT
5. BARRICADES AND BROKEN DREAMS
6. DO YOU GET THE PICTURE
7. THE A TEAM
8. THESE THINGS TAKE TIME
9. RADIO TRASH
10. THE FINAL CONFLICT
DISC TWO: AGAINST ALL ODDS
1. AGAINST ALL ODDS
2. SLAUGHTER OF INNOCENCE
3. ASSURED MUTUAL DESTRUCTION
4. THE GREATEST SHOW ON EARTH
5. A MESSAGE TO WHO
6. A STATE OF MIND
BONUS TRACK
7. THE FINAL CONFLICT (REMIX)
DISC THREE: CONCLUSION
1. TO LIVE ON IN HEARTS
2. THE RIGHT TO REPLY
3. SOMEDAY SOON
4. NO MORE EXCUSES
5. A DECLARATION OF INDEPENDENCE
6. THE INSTITUTE OF DREAMS
7. CLIMBING THE STAIRS
8. A QUESTION OF PRIORITIES
9. IS NEVER TO DIE
BONUS TRACK
10. THESE COLOURS DON'T RUN
DISC FOUR: IN THE VENUE
1. TO LIVE ON IN HEARTS
2. THE RIGHT TO REPLY
3. SOMEDAY SOON
4. A DECLARATION OF INDEPENDENCE
5. THE UNGOVERNABLE FARCE
6. A PISS IN THE OCEAN
7. EXPLOITATION
8. THE INSTITUTE OF DREAMS
9. THE A TEAM
10. THE CORD IS CUT
11. BARRICADES AND BROKEN DREAMS
12. INCREASE THE PRESSURE
13. FROM PROTEST TO RESISTANCE
14. REPATRIATION
15. THESE THINGS TAKE TIME
16. CLIMBING THE STAIRS
17. TOUGH SHIT MICKEY
18. LET THE BATTLE COMMENCE
19. THIS IS THE A.L.F.
20. THE SERENADE IS DEAD
21. A MESSAGE TO WHO?
22. MIGHTY AND SUPERIOR
23. TO WHOM IT MAY CONCERN
24. THE FINAL CONFLICT
DISC FIVE: IT'S TIME TO SEE WHO'S WHO NOW
1. BERKSHIRE CUNT
2. NO ISLAND OF DREAMS
3. CONFLICT
4. GREAT WHAT?
5. THE GUILT AND THE GLORY
6. ONE NATION UNDER A BOMB / BLIND ATTACK
7. VIETNAM SERENADE / BLOOD MORONS
8. EXPLOITATION
9. MEAT MEANS MURDER
WHICHEVER WAY YOU WANT IT
Label – Mortarhate
Release Date – 26th March 2021
For all things Conflict, click HERE and to purchase the box sets, click HERE