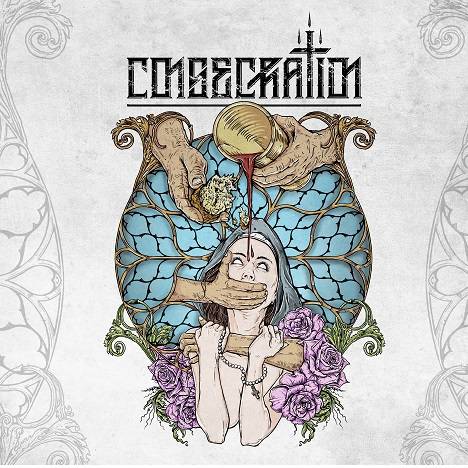 Consecration – Consecration EP
26th June 2014
Consecration are a groove metal band from Pune, India.  These guys have been an active part of the Pune metal circuit for over two and half years and during that time have received an impressive amount of acolades, including: Winners SIT Reverb 13, Winners Channel V Launchpad, Pune Zonal, Winners VH1 reprise 2013, and Winners at AFMC Synesthesis-13 (best guitarist).
They recently released their debut self-titled EP, and I was so impressed with what I'd heard about the band that I knew this was something I needed to hear.
Opener 'Ordination', is an instrumental piece of impressively technical guitar work, which leads smoothly into my personal favourite from the EP, 'Victim Of My Own Words' – a hard-hitting track with a dark and moody vibe, punishing rhythms and perfectly matched growling vocals.
'Hostile Retribution' is a brutal track of crunching guitars and pounding drums, and a chorus of "live, fight, kill, die".  The ending of the song is fairly gentle, with some more impressive guitar work, and provides a nice contrast to the pulverising sound that came before.
'Silent Walk' continues in the same vein as the previous couple of tracks – aggressive groove rhythms perfectly complimented with some moments of well-timed melody.  Final track 'Plunge' is faster, with intricate technical guitar work and catchy riffs.  It's the perfect ending to the EP and leaves the listener feeling like a feight train just hit them.
[soundcloud url="https://api.soundcloud.com/tracks/154579810″ params="auto_play=false&hide_related=false&show_comments=true&show_user=true&show_reposts=false&visual=true" width="50%" height="150″ iframe="true" /]
I recently read an interview with the band in which they stated that they took their time writing and recording the EP, because they wanted to ensure it was as good as they could possibly make it.  Listening to the EP, that approach has clearly paid off – because this is an incredibly well written, well played, and professionally produced release.
On the basis of this EP, Consecration are a band that could really go places and I will be following what they do next with real interest.  If you like groove metal with some added melody than this is definitely worth checking out.   You can currently download the the EP from oklisten.com (see link below) for less than a pound – so what are you waiting for !
Score: 8.5 out of 10
EP INFO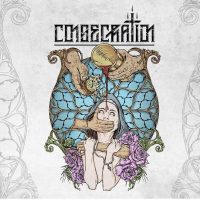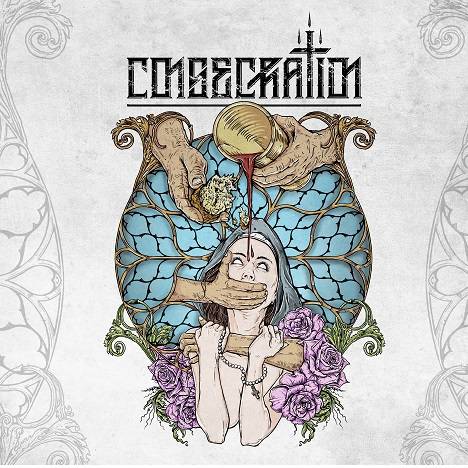 Tracklist
01.  Ordination
02.  Victim Of My Own Words
03.  Hostile Retribution
04.  Silent Walk
05.  Plunge
Record Label
Self Released
Release Date
14th June 2014
Links
https://www.oklisten.com/album/consecration
https://www.facebook.com/TheConsecration?fref=ts