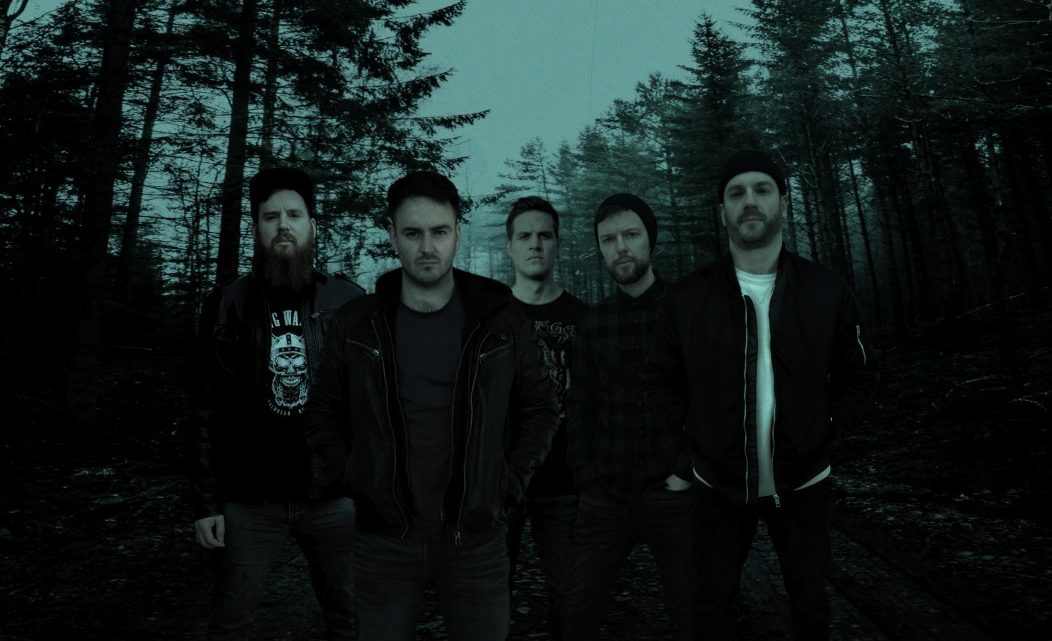 COPEHILL DOWN EMERGING WELSH METAL CREW DETAIL DEBUT EP & NEW VIDEO!
13th February 2023
South Wales newcomers COPEHILL DOWN release a gauntlet with their towering debut EP, The Design, The Disaster: Part One, out Friday 21st April. The UK riff merchants have also just delivered a blistering new single and video
Formed in 2020 and hailing from Newport, Wales, COPEHILL DOWN pull influence from metalcore heavyweights Unearth and August Burns Red, as well as taking inspiration from self-managed bands such as Parkway Drive. In  conveying a sound that merges emotionally charged and thoughtful lyricism with aggressive, dynamic, groove-heavy riffs and a high level of musicianship, COPEHILL DOWN's music spans from metalcore and Djent, to classic metal.
Comprised of Dan Parry (vocals), Neil Mahoney (guitar), James MacDonald (guitar), Dave Warr (bass) and Rhys Thomas (drums), COPEHILL DOWN follow a self-managed 'DIY' ethos; they work together to record, mix and master their own songs, craft their own music videos, create their own artwork and merch, hire venues, and organise their own shows to support other up-and-coming metal bands around South Wales and Bristol. This admirable approach is paying dividends as the band's singles, Reckoning, and Akiya, pack a hefty punch, and are included on their forthcoming EP,  The Design, The Disaster: Part One. These singles racked up thousands of streams, strong social media traction, and features in Moshville Times, Rock 'N' Load, Breathing The Core and Vents Magazine. With the release of their EP on the horizon, the quintet remark about the release: "Our debut EP is part one of a two-part double EP. Both are concept EPs hinging around the collapse of civilisation and how human nature has attributed to it. Each track picks up on a theme that relates to the main concept from a slightly different angle. In doing so, we wanted to tell a story that raises questions and addresses issues about the trajectory of the 'end times' of our civilisation that we seem to be in, and are becoming ever more entrenched within."
With a stellar EP in tow, 2023 promises to be the band's break out year. Live performances are also in the works for the coming months, including an appearance at BloodStock Metal 2 The Masses, as well as a UK tour for the Summer. Clearly, COPEHILL DOWN's time is now.
https://facebook.com/copehilldown/
https://www.instagram.com/copehill_down/
https://open.spotify.com/artist/3YNPJIVvnlReFNagKeh3PO
https://www.youtube.com/channel/UCiXo0jlbC_3sBk6rjb31jmw