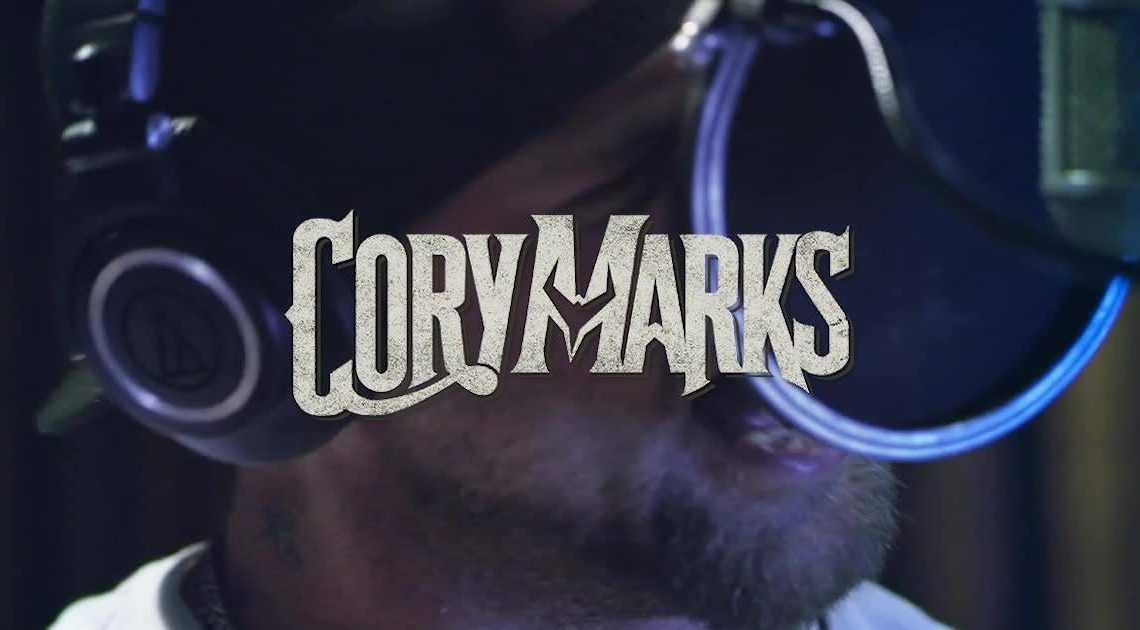 Country Rock Musician Cory Marks Introduces His Karelian Bear
18th January 2021
Nobody combines Rock n Roll with Country quite like Cory Marks so we got hold of him for a cheeky interview about his dog.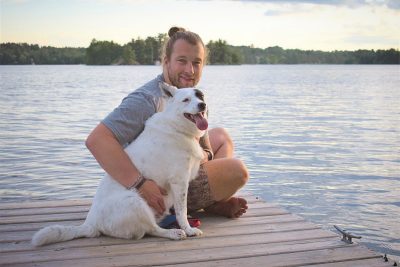 My dog Teslin ( Tez-lin) is a Karelian Bear Dog I rescued and flew home while on tour in Canada in Teslin, Yukon in 2016. She is 4 years old and I'm lucky to have her as she is one of the rarest breads in the world even more rare cause she is mostly white with black spots and it's supposed to be the other way around. She is funny, smart and very affectionate.
What is the weirdest thing Teslin has done or what's the weirdest thing you have done with her?
Probably that flight home from the Yukon to Ontario. The trip had 3 different stops and she was only 3 months old at the time. Like any Baby.. they eat sleep and poop. Lucky for me she decided to take a number 2 right in front of a police officer at the Vancouver international airport. I guess that makes her a little outlaw too!
What is the best trick she can do?
She has many but probably her excessive "roll over" when she knows you have a treat!
This past year has been pretty manic, so you've no-doubt, like the rest of us, spent a lot of time at home. How has Teslin helped being at home for you? Have they been comforting, or just been driving you nuts?
She's the best and really funny too. I mean we get annoyed some nights when she decides to take up more than half the bed…(We have a king) and she only weighs 45lbs. We've been doing a lot of hiking and I take her for a strut around the block every morning. She always helps by simply being here.
Have you always been an animal lover? Have you ever owned any exotic or different pets?
Always! I've had 5 cats and a dog growing up and then rescued her. Never anything exotic but maybe one day!
Are you one of those people that puts your dog into costumes?
Totally! I think it's funny.. She doesn't. I'm pretty sure she gets humiliated even though we find it hilarious.
Does Teslin like it when you practise at home ?
She is extremely chill. She's all good with whatever I play as long as I'm in the room with her hanging out.
Who looks after Teslin whilst you're away on tour/holiday?
We try and bring her everywhere and eventually when I'm on my own bus… she will be with me. She will stay with Grandma & Grandpa ( my parents or girlfriends parents' place). She loves it cause they love her and she's always spoiled!
Speaking of practising, any new music in the pipeline? 
Always! Let's just say… I'm really excited for my 2021 releases…
Have you got anything you'd like to say to your fans/followers?
Thank you all so much for loving and supporting me, my music and journey. I can't wait to be back on the road to see you all and perform for y'all LIVE. Please be kind, be safe and I'll see you soon! Until then keep up with me on Instagram, Twitter and Facebook @corymarksmusic
Cory, it's been a blast man. Thanks for your time.
To purchase Cory Marks products, click HERE