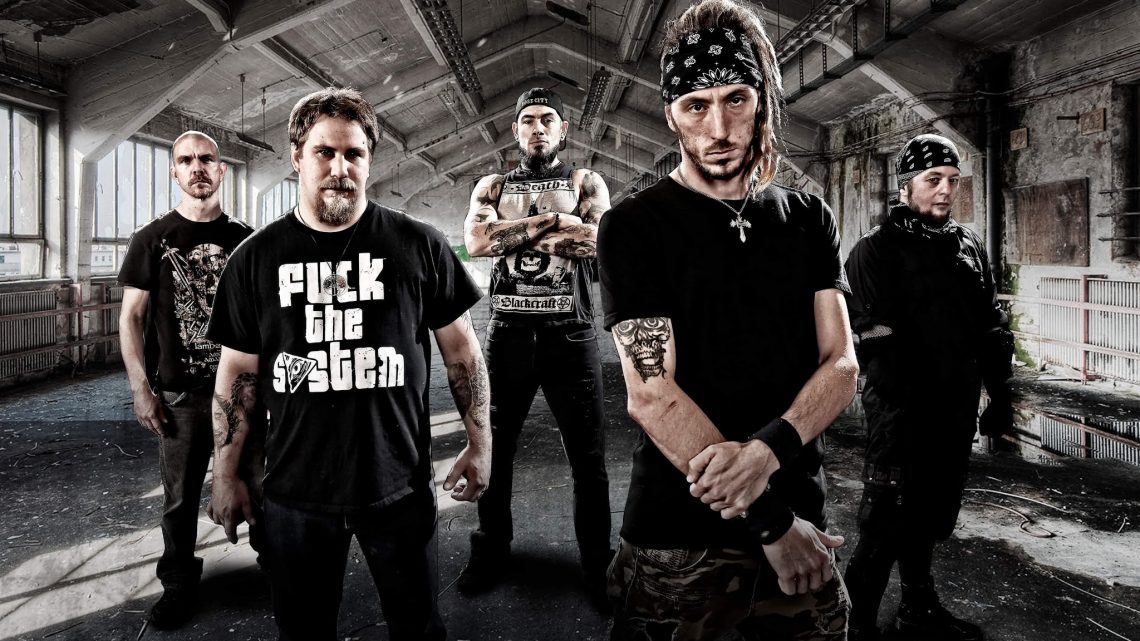 Couv from Devilz By Definition Introduces Ronnie James Dio
25th May 2021
0
By
Queen Nikki
We recently caught up with Guitarist Couv from Canada's Devilz By Definition to find out more about why this band of Thrash/Groove Metallers have enough pets to start a zoo between them.
At all about the Rock, we consider ourselves pet lovers, which is why we want to know all about yours! How many pets do you have? What are their names and why? How long have you had them? Tell us all about them!
We have lots of pets between the 5 of us in Devilz By Definition. Bruce has an Akita dog named Fenix, a hairless rat named chicken and 2 brown regular rats named Colt and Tumtum. Mailboxx has dogs. Markus has a Pekinese purebred named Sammy. Teddy has cats. Myself (Couv) I have a chihuahua who's name is Ronnie, named after Ronnie James Dio and 2 cats named Ricky and Lucy.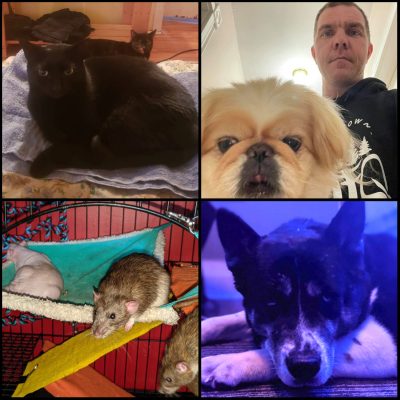 Wow Guys! That's quite the zoo going on between you all, how fantastic! What is the weirdest thing your pets have done or what's the weirdest thing you guys have done with your pets?
Well my chihuahua is hilarious and overprotective He is nine inches tall and thinks he's a Rottweiler. I tap my wife's arm, she says ow and he loses his mind he goes full rabid. I know it's not a weird thing, but it's hilarious because he will do it over and over. He even started doing it to me when I hit my own arm lol.
Well he sounds a bit crazy. What is the best trick he can do?
I taught my chihuahua to ring a bell when he needs to go outside.
Haha! Thats amazing! This past year has been pretty manic, so you've no-doubt, like the rest of us, spent a lot of time at home. How has your pet helped being at home for you? Have they been comforting, or have they just been driving you nuts?
It's been comforting, to say the least. We actually acquired our dog last June in the heart of the first lockdown. I never had any time off work due to the pandemic because I work construction, so as for being a quarantine companion, he's been a better companion for my wife who's been stuck out home with the kids, dealing with on and off online schooling for my eldest child.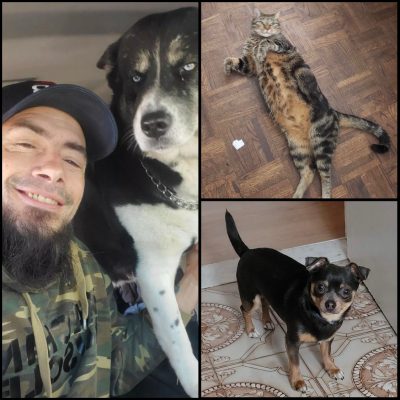 Well despite him going nuts every now and then Ronnie still sounds like he has been nice to have some extra energy around the home. Have you always been an animal lover?
Yes absolutely,  I grew up having cats in the house. I loved cats growing up. At one point they just kept reproducing and we had about 12 of them running around. Let's just say that every time I opened up a can of tuna, I was swarmed!
Thats a lot of cats! Awesome. Are you one of those people that puts your pets into costumes? Don't be shy to tell us about their battle vest.
Lol no. My wife knitted a sweater for my dog, that's about it.
Who looks after your pets whilst you're away on tour/holiday?
My wife looks after the dog and cats, and kids lol.
Do your pets like it when you practice at home? Do they seem to prefer any particular genre of music more than another?
Bruce occasionally brings his dog to band practice and he particularly enjoys it. My cats and Ronnie tend to stay away from me when I jam and practice at home.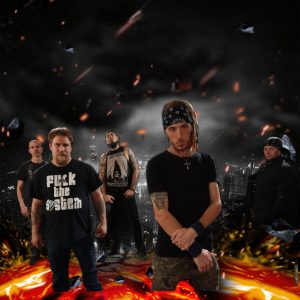 Speaking of practicing, any new music in the pipeline? IF so when is it due and what can your audience expect?
We have lots of new material that we've been spending a long time preparing. The heaviest we have ever written. We are currently working on our next full-length album, but we decided to release our EP The Bitter Remains of Human Consumption as a teaser to what's coming up in the future.
Couv, that sounds super exciting! Have you anything you'd like to say to your fans/followers?
Yeah, Thank you for supporting us for all these years, and make sure you follow us on social media for news and updates on our latest releases.
Thank you for your time. It's been a pleasure as always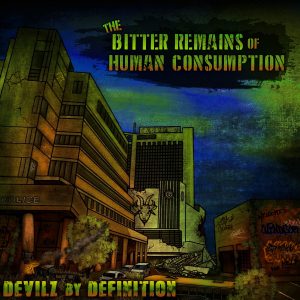 Thank you, pleasure is ours!
Links: 
About the author
"It does not require a majority, but an irate, tireless minority, keen to set bushfires in people's minds." Hail Satan!