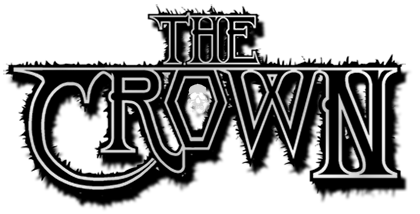 The Crown – Cobra Speed Venom
8th March 2018
0
By
Mark Booth
I'll be honest I was surprised by this release, I didn't even know that THE CROWN were still going and that since I last heard of them they have released seven more records (including Cobra Speed Venom!). To be fair they had originally been called CROWN OF THORNS, but had to change their name due to another band having the rights to the name. Back then they were criminally overlooked in the death metal scene, although I highly recommend you go out and seek a copy of the album 'Eternal Death' for a heavy brutal slab of Swedish Death & Roll Metal (and you can't go wrong with picking up a copy of 'The Burning' either, just remember they were known as CROWN OF THORNS on them releases).
So I now feel like a newbie to THE CROWN as I don't know what to expect from a band I haven't heard from in twenty years. Have they had a total change of direction? Has time caught up with them and been unkind? These questions and many more are swirling through my head as I go to press play…
The opening track 'Destroyed By Madness' starts off with an epic and ominous slow burner of an intro before transitioning into an explosion of double kick drums, frantic lightening fast riffs, rumbling bass and mid guttural vocals harked at the listener. I am relieved that THE CROWN seem to have stuck by the Thrashy Death & Roll I remember them for. They incorporate the speedier and aggressive parts of thrash, the brutality of old school death metal mixed with some melodic Swedish Death Metal (they are from Sweden) and finish it off with a dose of MOTÖRHEAD inspired Rock n' Metal. This is a full throttle, take no prisoners metal assault, although THE CROWN do take their foot off the pedal on some tracks. For example 'We Avenge!' is more akin to early/mid 00's IN FLAMES. Although they do crank it back up with the title track 'Cobra Speed Venom' and the bass gets to come to the fore on this track with its bowel shattering rumbles! THE CROWN then show their appreciation to SLAYER with the track 'Necrohammer' which is heavily influenced by SLAYER's earlier material and has some of the more memorable guitar & bass hooks. The instrumental track 'Where My Grave Shall Stand' is a welcome respite from the neck breaking speed attack of the previous tracks…while the album closer (ignoring the bonus tracks) 'The Sign Of The Scythe' blends the furious attack of the previous songs and the melodic approach from the instrumental track.
THE CROWN have released a good cold slab of groovy Death & Roll, which has a few hooks and riffs to make the ears prick up and the head to bang furiously. However clocking in at just shy of 61 minutes (if you get the release with the three bonus tracks) the album just out stays it welcome and some of the tracks bleed into each other. If you want an album that you don't have to fully pay attention to, for example while in the gym etc then this is an album for you. Yes it has some killer tracks, but it also has a few tracks edging more towards the filler spectrum. They could have easily dropped the bonus tracks from the release, although they are good they are just not as pummeling as the previous songs. Or maybe by 47 minutes you know what to expect for the final 14 minutes?!?! (Although 'Nemesis Diamond' is the best of the bonus tracks) However this release has piqued my interest in the releases from THE CROWN that I have missed and I will check them out.
SCORE – 7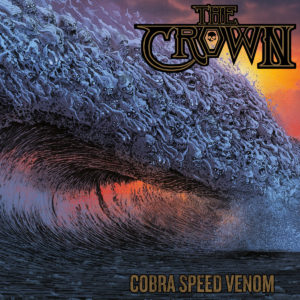 Track Listing
01. Destroyed By Madness
02. Iron Crown
03. In the Name of Death
04. We Avenge!
05. Cobra Speed Venom
06. World War Machine
07. Necrohammer
08. Rise In Blood
09. Where My Grave Shall Stand
10. The Sign of the Scythe
11. Nemesis Diamond (bonus track)
12. The Great Dying (bonus track)
13. Ride The Fire (bonus track)
Release Date:
16th March 2018
Label:
Metal Blade
For all things The Crown click HERE and to purchase 'Cobra Speed Venom', click HERE
How useful was this post?
Click on a thumb to rate it!
Average rating 0 / 5. Vote count: 0
No votes so far! Be the first to rate this post.
Related
About the author
Devotees and followers of the Cult of Cletus, I am your true God and my word is law! I come forth to spew daemon loving music at your ears and to corrupt your little mind. My words maybe harsh but I want only the best for my minions! So when I discover a new deadly spawn of music take heed and purchase...