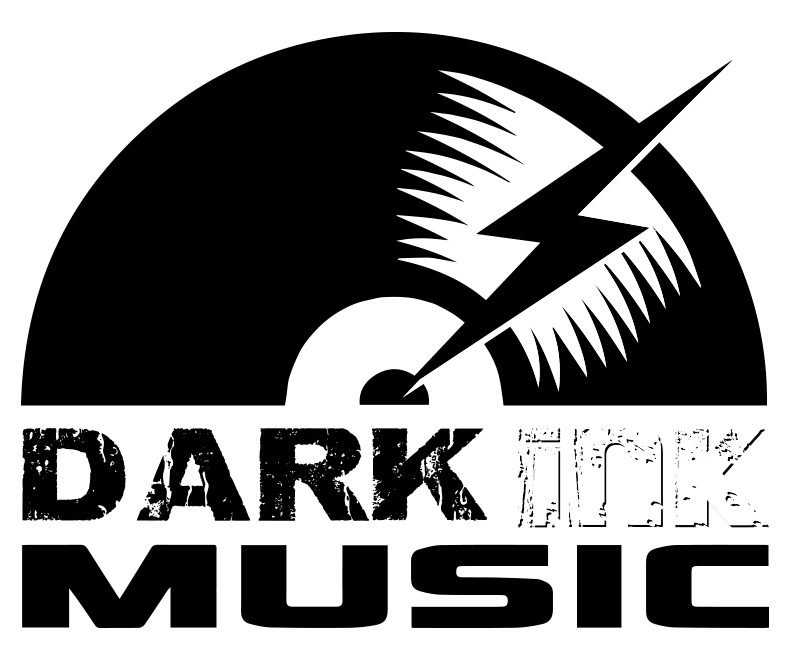 Dark Ink Music – Iron Maiden Artwork
24th April 2017
Dark Ink Music which is a subsidiary of Dark Ink Art are launching a new artwork print inspired by Iron Maidens Book of Souls & created by Dan Mumford.  The prints are hand numbered, fully licensed & come with a certificate of authenticity as well as the artists authorized signature.
The prints are of outstanding quality & so is the card they're silk screened onto. They really are spectacular & HUGE (18″ x 24″)
The colors really do pop & it's such a shame you cant actually reach through your screens & touch them. Dan Mumford is a true master of his class & his choice of subject is always inspired.
Don't think for 1 minute that there are just music prints, there are also pop culture prints, such as Family Guy, Star Wars, Stranger Things & The X Files to name a few & printed by other artists.
If you're looking for art for the man cave, living room, bedroom or as a gift, you can't go wrong with Dark Ink Art & their amazing artists as EVERY piece of art that comes under the Dark Ink Art & Dark Ink Music brands are just sublime.
Regular Print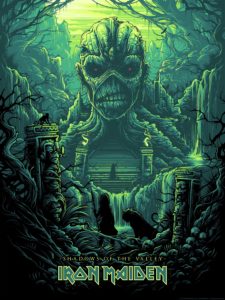 Variant Print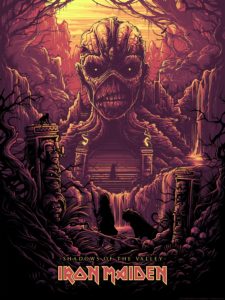 Check out Dan Mumfords other work HERE where you can also purchase.