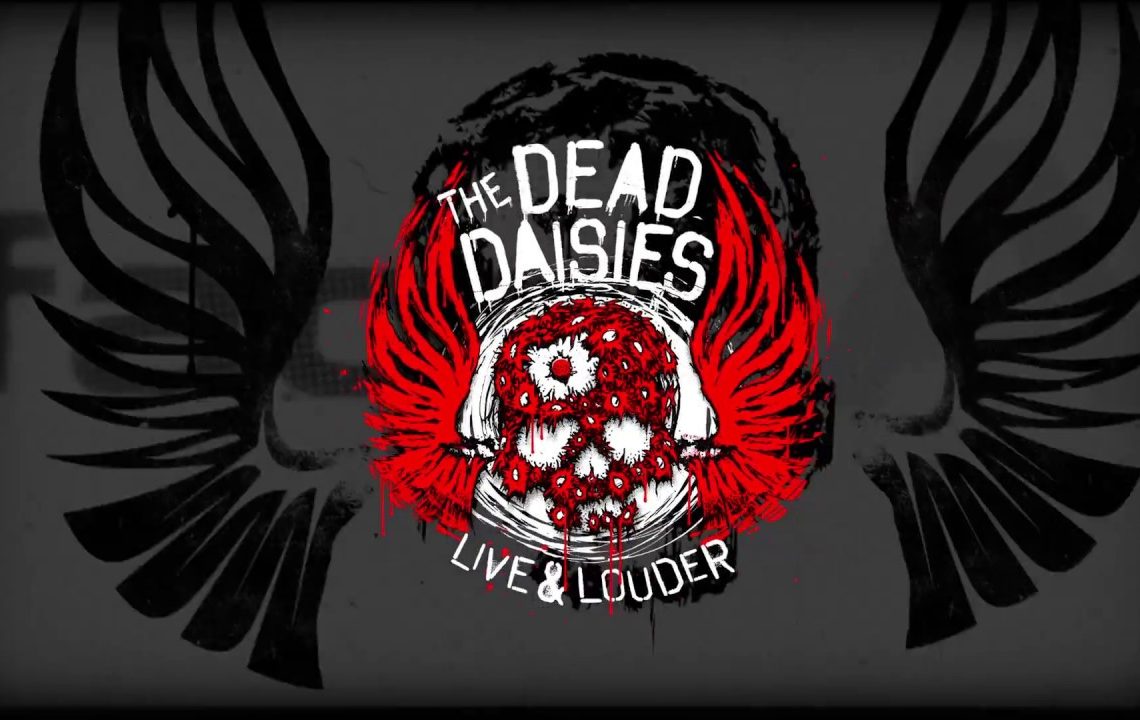 The Dead Daisies Live & Louder: Thank You, Planet Earth!
17th September 2017
Wow! What a ride! Rockers everywhere, thanks for making the Live & Louder World Tour tour such a success. And even more importantly: Thanks for making it so much fun! We played 47 shows in 20 countries on four continents, met a lot of old friends and made a whole bunch of new ones. We kicked ass in Europe, returned to Japan, hit South America for the first time and did our first headline run in North America. We even got to play with a 60-piece orchestra. Rock 'n' Roll is worldwide, baby!
So from the bottom of our hearts: Thanks for coming down, rocking with us, singing with us, for saying Hi, for hanging out after the show, for wearing the shirts, cranking the album and for being a great Daisies Rock 'n' Roll family. We will return in 2018!
But wait, there's more! Whether you were there or not, you do not want to miss out on this: Relive the greatest moments of the tour with this awesome mini flick we put together featuring the coolest moments of the tour: From the band on stage, to backstage shenanigans, from the signing sessions to the parties, from June 2nd in Gelsenkirchen, Germany to Sept 2nd in Milwaukee, Michigan.
We had so much fun with you guys on this amazing tour and we really can't wait to see you all again! Chances are you might even spot yourself in the video! So take 15 minutes, find a big screen, put your feet up and crack open a cold one – turn up the volume and enjoy!
ROCKERS, UNITE! WE WANT YOUR INPUT!

Now that the tour is over, we'd like to ask you guys to help us out with something: We want to know from YOU how you think we're doing on Social Media! Obviously, we think we're pretty great. But we want to hear your opinion, because we give a damn what you think! Now is your time to make your voice heard and decide what you like best! Simply click here and tell us what kind of posts you'd like to see more of!
You'd really help us out a bunch and it won't even take 5 minutes. Promise.
Thank you guys so much for your tremendous support – love you all to bits!
… AND NOW? NEW ADVENTURES AWAIT!
The Rock never stops. We all know that. So with the Live & Louder World Tour under our belts and a little time off coming to recharge the batteries, The Dead Daisies will of course get back to making the music we love. Do we hear mumblings of a new album? Are ideas & riffs being collected for new tunes? Will some recordings of some of the extraordinary moments of the tour show up at some point? Will the Daisies tour machine jump back in action at some point to come and rock your socks off all over the world? Guess what? HELL YES! And we'll kick things off next weekend with an epic feature of our monumental orchestra show at Woodstock 2017! Keep your eyes peeled – you don't want to miss this!
ROCK ON!