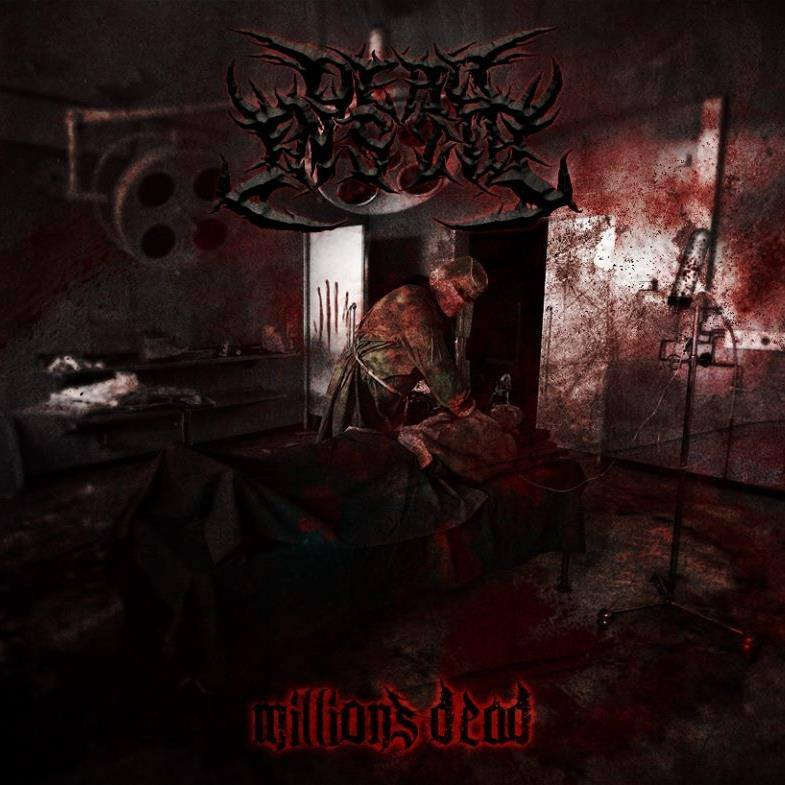 Dead Inside – Millions Dead
2nd March 2014
Today's review brings us to the UK's Dead Inside. The description on their band camp page describes the music as "Beat Down/Hard Core/ Death Core from Nottingham", the land of Robin Hood to us here in the US.
While the beat down/death core descriptions are pretty spot on, I definitely hear no hardcore influence at all. It honestly was a tough listen. I felt the music to be very mechanical and very uninspired. I get absolutely no feeling from this, only a band that is trying to invoke as much violence in a live setting as possible…but even then it falls short.
It's odd, looking at it from a completely objective point of view, i hear vague hints of old Internal Bleeding, Dying Fetus, and even Rotten Sound-esque breakdowns. The issue here is, when those above mentioned bands did it, they used it as a dramatic dynamic change which hit you like a hammer. Even more sadly, I feel as if those bands were never even an influence to Dead Inside at all.
Here it feels watered down and in some respects the entire song is a breakdown. It's possible that was the band's goal all along, and may resonate with some, but unfortunately not me. It actually sounds like these guys listened to Rose Funeral (another band who's music I do not care for), heard their super slow breakdowns, and said to themselves, "let's make all of our songs sound like this!"
Don't get me wrong, this band will definitely appeal to some; fans of Rose Funeral, Carnifex, Suicide Silence, and possibly Acacia Strain may very well be all about this. For me it falls very short of making any kind of unique or creative statement upon the extreme metal world.
SCORE – 2 out of 10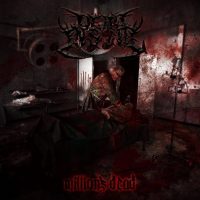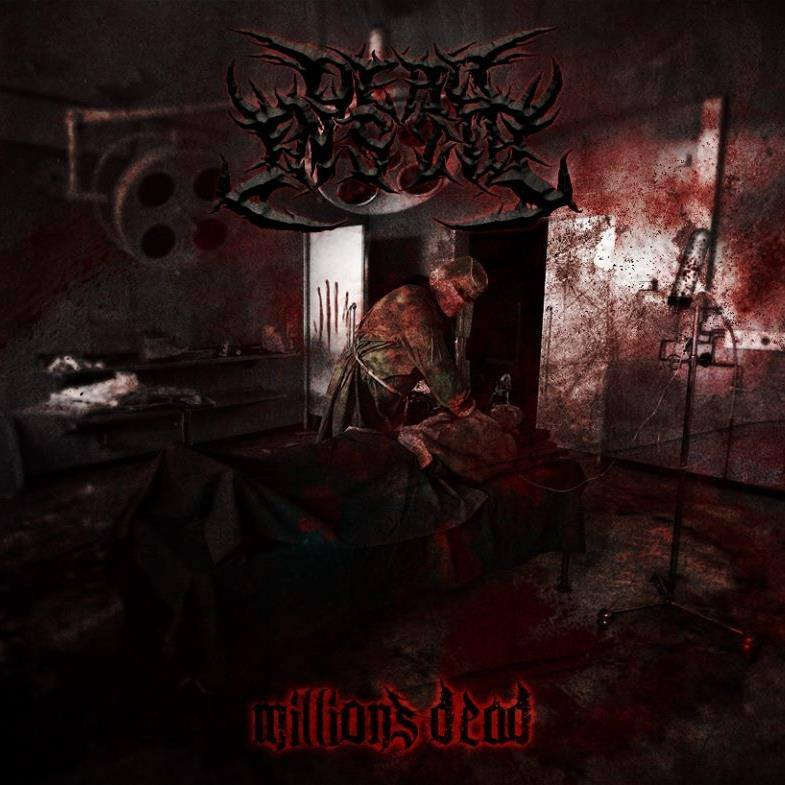 ALBUM INFO
Track Listing:
1. For Every Infant a Body Bag
2. Deicide
3.Severing the Filthy Head from Neck
4.Millions Dead
5.Catatonia
For Fans of: death core, beat down, Acacia Strain, Rose Funeral