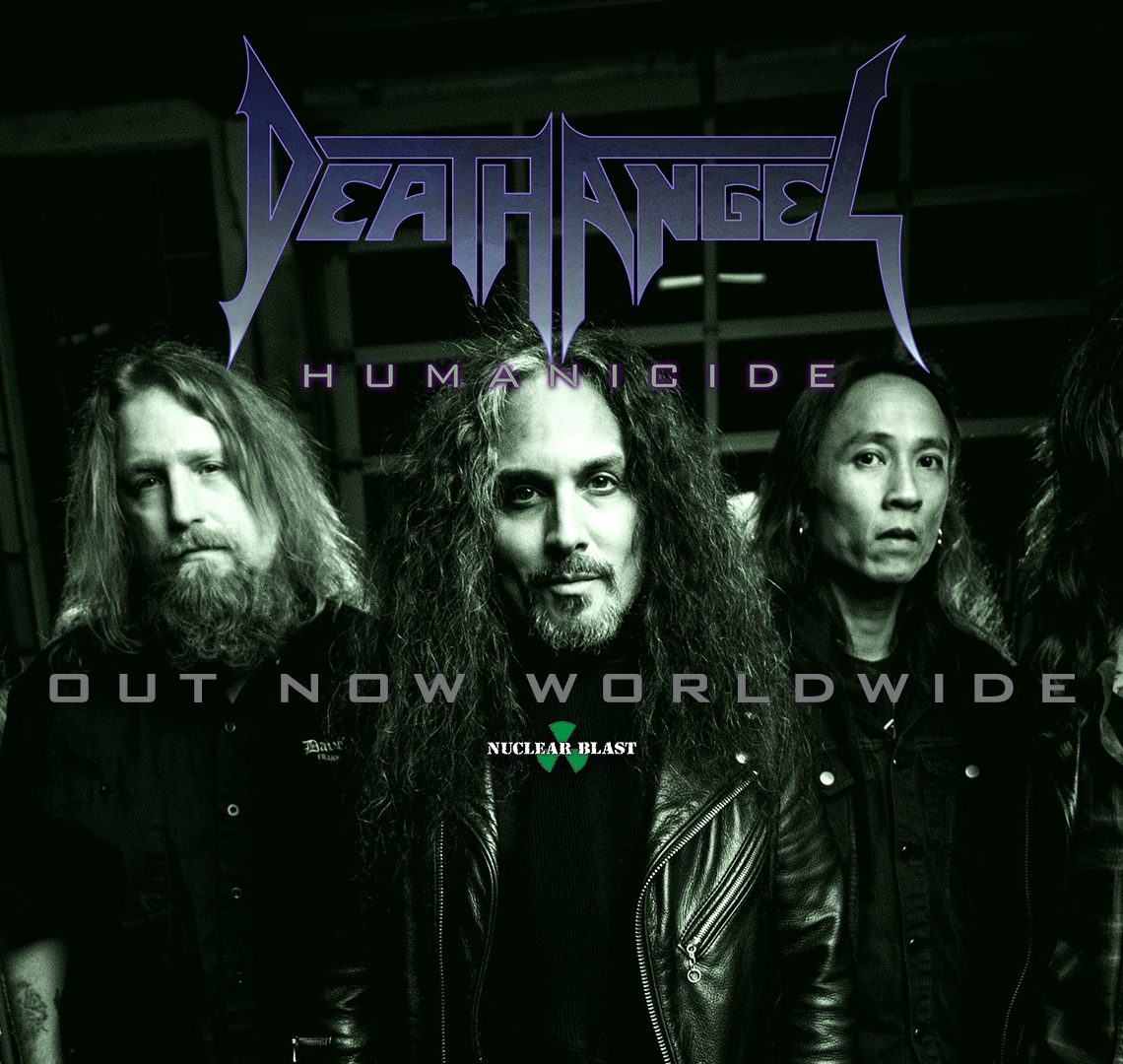 Death Angel- Humanicide
7th June 2019
0
By
Dan Peeke
In their longest lineup iteration so far, Californian thrash legends Death Angel have dropped their 9th album to date. Essentially, since the 1987 release of their debut album The Ultra-Violence, the lead vocal/lead guitar combo of Rob Cavenstany and Mark Osegueda have watched a revolving cast of other musician join the ranks of a band known for high profile support slots for bands such as Metallica, Megadeth, Slayer and Overkill (to name a few) without ever reaching these particular heights themselves.
Humanicide kicks off with the title track. Pristine production takes away from the immediate punch a lot of classic-era thrash puts centre stage, while its bouncy riff could end up moving towards any metal sub-genre really; it lacks the dissonant aggression a band literally called Death Angel should be providing. However, after almost a minute, the dissonance and fast paced performance we're move accustomed to, and an anguished shout from a (clearly aging) vocal legend kicks off the tune-proper. Obviously, as this is thrash we're talking about, the lyrics are pretty questionable ("face one simple fact, none of you sheep with survive"), but all the stapes of the genre show up at some point.
Unfortunately, the opener is basically album's (not all that high) highlight. Track 2 'Divine Defector' gives off a lot more of the aggression I was hoping for from the album, with the vocal delivery channelling a strange Kreator–Judas Priest hybrid that actually works quite well, but the cliché harmonic movement, uninspired rhythms and lack of any real hook just ends up piling it up with the millions of thrash tunes that sound roughly the same.
'Aggressor' kicks off with a strangely placed, slightly proggy introduction that leads into a metrically irregular verse that does add a level of interest to proceedings, but the lacklustre semi-chant of the chorus just sucks any sense of originality out through a straw. A similar prog influence can be felt in 'Immortal Behated', where a piano eventually ends up fading in to the texture. Its presence seems to be a random attempt at maturing the band's stereotypical thrash sound, but the only band I've ever seen pull off prog thrash successfully are Vektor.
'The Pack' kicks off like it's about to rumble off into death metal (which I imagine would actually sound pretty good over the chunky riff) but instead we get arguably the most cliché lyric of the whole album: "this is a call to arms". Obviously, it'll never top the chorus of Sodom's 'Napalm In The Morning' for cringe factor, but it's still a poor effort. 'Revelation Song' is some sort of sweaty, southern-rock thing that really doesn't work, while 'Of Rats And Men' actually ends the album quite well, despite its shambolic title.  
Admittedly, the musicianship across the entirety of the album is tight and the production does well to bring the band into the 21st century (though maybe, in a way, to the detriment of the music). However, the songwriting is mostly dull, bland and jaded. Very little imagination or originality can be found across any of the 10 tracks, and where it can, it's poorly placed giving the album very little impact.
The album has nothing bad, but it also doesn't really have anything good. It's basically a shoulder shrug translated into soundwaves.
Score 5/10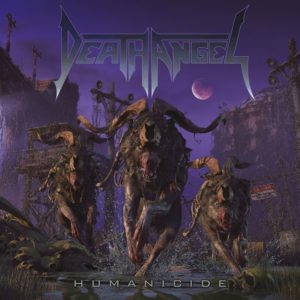 Track Listing:
Humanicide
Divine Defector
Aggressor
I Came For Blood
Immortal Behated
Alive And Screaming
The Pack
Ghost Of Me
Revelation Song
Of Rats And Men
Record Label  
Nuclear Blast
Release Date
31st May 2019
For all things Death Angel, click HERE and to purchase the album, click HERE
How useful was this post?
Click on a thumb to rate it!
Average rating 0 / 5. Vote count: 0
No votes so far! Be the first to rate this post.
Related
About the author
I like classic rock like Led Zeppelin and Pink Floyd and Hendrix, Metal like Metallica and Slipknot, into more extreme stuff like Cannibal Corpse and Anaal Nathrakh. Other than rock, I love Bob Marley, blues legends like BB King, Rock n Roll like Chuck Berry, Jazz, Country and Bluegrass. I also like a bit of Elton John and Eminem every now and then (Sorry!). But overall my favourite bands are System of a Down, Five Finger Death Punch, Rush, Children of Bodom, Led Zeppelin, Pink Floyd and Anaal Nathrakh.