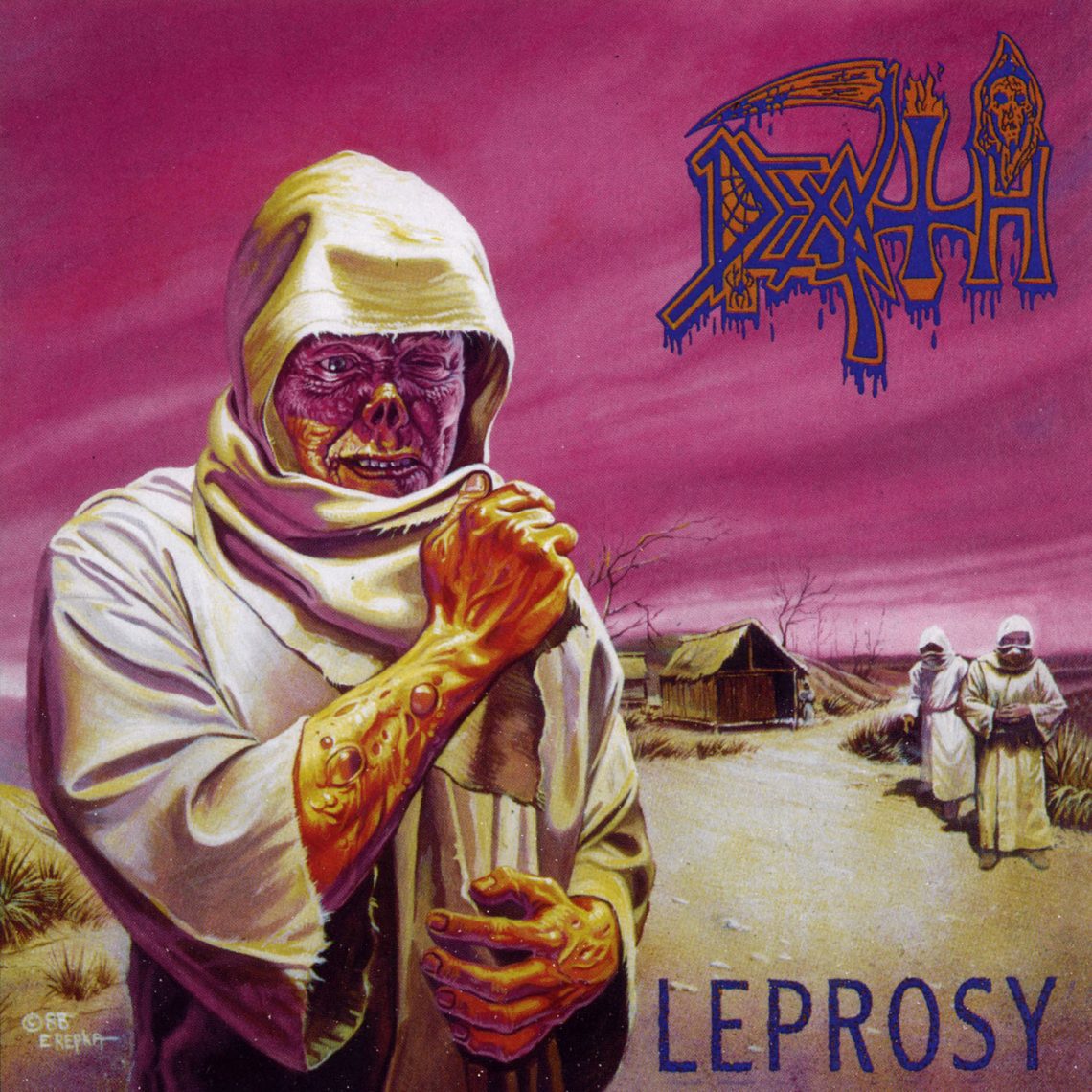 Death – Leprosy (remaster)
2nd April 2014
Relapse Record's impressive re-issues of the Death catalog continues with this three-disc version of 1988's Leprosy – the band's titanic second album.
Hopefully you don't need me to tell you that Leprosy is a classic death metal album – hell, this album pretty much set the blue print for death metal as a genre.  It moved things up a gear and added stronger song writing and more serious subject matter to the brutality and rawness of the first Death album, Scream Bloody Gore.  Not only that, but there are hints at the progressive and technical mastery that would follow on later albums.
This remaster comes with three CDs – a remastered version of the album, a ten track CD of demos and rehearsal material, and a fifteen track CD of previously unreleased live tracks.  The packing is first class and comes in a deluxe embossed 8 panel digipak, with a 24 page booklet that features unseen pictures of the band, and liner notes.
All three of the CDs have been remastered by Alan Douches (who has previously mastered albums by Atheist, Cannibal Corpse, Deicide, and Malevolent Creation to name just a few), and the songs sound all the better for it, with a subtly sharper sound that manages to retain all of the rawness of the original.
The album itself features a number of all time Death classics – including 'Pull the Plug', the title track 'Leprosy', and my personal favourite 'Open Casket'.  Even now, an amazing 26 years after the album's original release, these tracks still sound amazing.
The demos and rehearsal tracks on CD2 are incredibly raw and the recordings are not of the highest quality.  But it's great to hear the band refining the tracks that would appear on the album, and it's interesting to hear a number of the tracks without vocals.
Again, the live tracks on CD3 are not of the highest sound quality – but then they're live recordings and they really do a great job of capturing the intensity of Death playing live.
If you already own Leprosy, this is worth picking up if you're a fan of hearing demos and live performances.  However, I'm not sure it would be worth getting just for the remastered album itself because, though an improvement on the original, the sound is only subtly different.
If you don't already own this album then this is an absolutely essential purchase!
Score: 10 out of 10
ALBUM INFO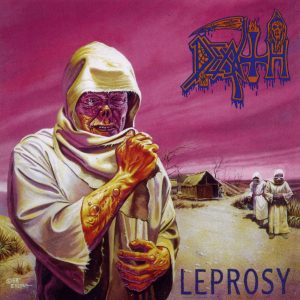 Tracklist

Disc 1
01.  Leprosy
02.  Born Dead
03.  Forgotten Past
04.  Left To Die
05.  Pull The Plug
06.  Open Casket
07.  Primitive Ways
08.  Choke On It
Disc 2
Leprosy – 9/23/87 Rehearsal 
01.  Open Casket
02.  Choke On It
03.  Left To Die
04.  Left To Die – Take 2
Leprosy – 12/05/87 Rehearsals
05.  Left To Die
06.  Open Casket
07.  Pull The Plug
08.  Choke On It
09.  Born Dead
10.  Forgotten Past
Disc 3
Live at Backstreets, Rochester, NY – December 13th, 1988
01.  Leprosy
02.  Open Casket
03.  Zombie Ritual
04.  Pull The Plug
05.  Left To Die
06.  Mutilation
07.  Forgotten Past
08.  Born Dead
09.  Denial Of Life
10.  Primitive Ways
11.  Infernal Death
Live at The Dirt Club, Bloomfield, NJ – December 11th, 1988
12.  Leprosy
13.  Pull The Plug
14.  Forgotten Past
15.  Primitive Ways
Digital Deluxe ONLY Bonus Tracks – Live at The Dirt Club, Bloomfield, NJ – December 11th, 1988
16.  Open Casket
17.  Mutilation
18.  Infernal Death
Release Date
28th April 2014
Record Label
Relapse Records
Links