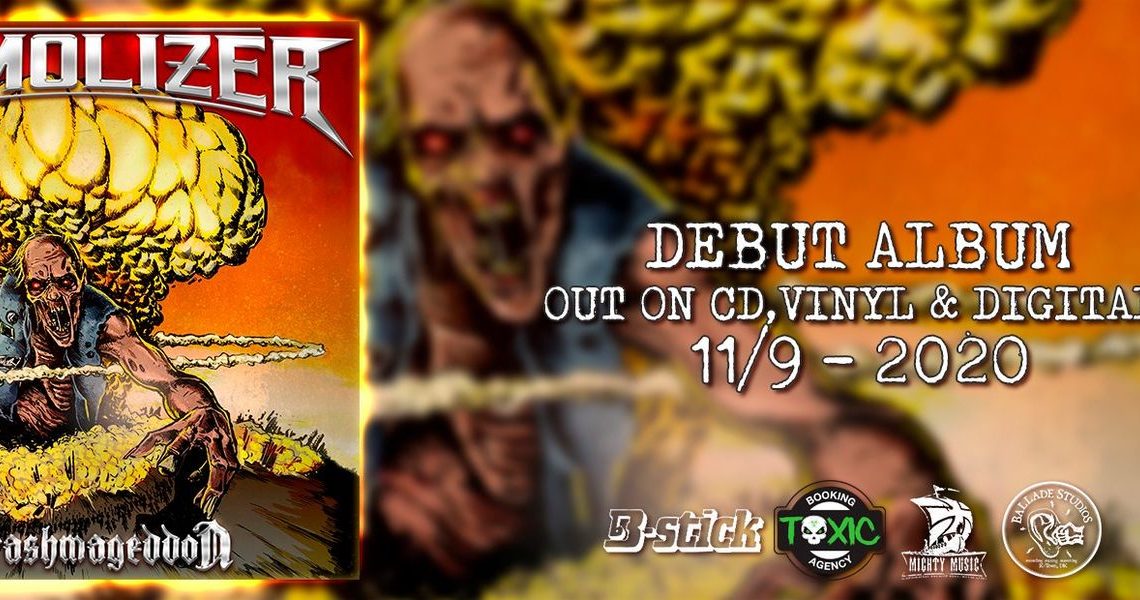 DEMOLIZER – Thrashmageddon – Review
27th August 2020
1
By
Mark Booth
New Danish thrashers DEMOLIZER are set to release their debut album 'Thrashmageddon' via Mighty Music Records on 11th September 2020. As the album name would suggest (and the album cover) this is a thrash album to the core.
With a dual guitar attack that has an impressive arsenal of melodic riffs, frenzied technical riffs and intricate solos and are at their best when they are vying for the spotlight. These sharp riffs are reinforced by a tight rhythm section, with the drums changing the tempo from blastbeat and fast paced euphoria to heavy groove laden drum patterns and a pounding bass adding an extra layer of heaviness. While the vocal delivery is more on the growl side, but are still quite audible and befitting of the thrash attack slithering forth from the speakers.
Is 'Thrashmageddon' a classic slab of thrash drenched metal? No it isn't, but it's an enjoyable listen and if you like thrash then you'll find something enjoyable in this release. For a debut album this is a really good effort and DEMOLIZER have laid some solid foundation for future releases. They just need to keep honing their musicianship and this will in turn sharpen their songwriting and compositions and build on this strong debut (just hope the Covid19 pandemic doesn't affect them to much).
SCORE – 6.5/10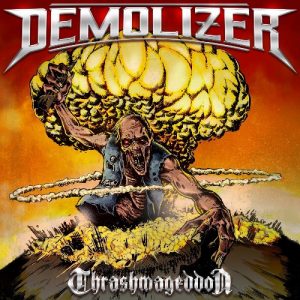 Track Listing
1. Copenhagen Burning
2. Cancer In The Brain
3. NTC
4. Bloodshot Eyes
5. Gore
6. Until The Day I Die
7. Lost In Torment
8. Built On Slavery
9. MSW
Release Date:
11th September 2020
Label:
Mighty Music Records
For all things Demolizer, click HERE and to purchase the album, click HERE
How useful was this post?
Click on a thumb to rate it!
Average rating 5 / 5. Vote count: 1
No votes so far! Be the first to rate this post.
Related
About the author
Devotees and followers of the Cult of Cletus, I am your true God and my word is law! I come forth to spew daemon loving music at your ears and to corrupt your little mind. My words maybe harsh but I want only the best for my minions! So when I discover a new deadly spawn of music take heed and purchase...