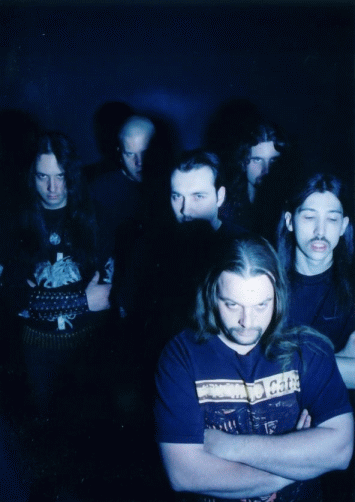 From The Depths
8th March 2014
Video ID not provided: Please check your shortcode.Video ID not provided: Please check your shortcode.Video ID not provided: Please check your shortcode.
What better way to kick this off than starting with the band that gave this column it's moniker, From the Depths (US).
In 1995 a band was formed in Cleveland, Ohio, that would help shape my musical taste and essentially affect the rest of my life. I can remember it like yesterday… There was an amazing radio show called The Day Man Lost hosted by Cleveland native, Mike Hughes, that played the best in extreme metal locally to internationally (which still exists today). I was first introduced to many of the bands I would grow to love through his sensational programming. Mike liked to support local Cleveland metal and would play the bands he felt made this city special. Two of the bands that made a consistent appearance were Decrepit and From the Depths. These two bands were definitely the best the city had to offer and influenced and inspired me greatly at the time.
From the Depths was a European style Melodic Death Metal band that incorporated keyboards at a time that was rarely seen in metal. Matt Sorg, who already made his mark in Blood of Christ (US), started From the Depths with drummer Rob Newlin (also of Blood of Christ & Sarasota, Florida death metal band, Burial) and friend Damon Conn. They would soon find vocalist Jim Konya aka Malcolm Judas Anthony (Nunslaughter) and the first line up would be complete.
The bands first self-titled LP, which was a compilation of two earlier demos, would be released by Dismal Productions, ran by friend and soon to be bass player for the band, Duane Morris. This self-titled LP is the first time I was introduced to the band. Malcolm's vocals at first listen were very different from the norm, and almost a bit cheeky. The lyrics, however, are what made the songs. Each track was like it's own unique horror story told by this bizarre and unique frontman. It was very much an extreme metal's version of King Diamond.
About a year or so later I was listening to Mike Hughes' show, as usual, when he announced From the Depths had a brand new line-up and EP! I was concerned and excited all at the same time. He continued by explaining that Decrepit had parted ways and a few members joined From the Depths. This was the greatest news to my young ears! Two of my favorite local bands combining to form a super group…of sorts. You have to remember being young, there was no difference to me between these bands and say, Emperor. They were all new, exciting, and equal in my eyes, and I salivated in anticipation to hear this new collaboration. Jim Konya (MJA) was replaced by former Decrepit vocalist Rob Molzan, and while Rob's voice was much stronger and suited the style, a bit of that mystique was lost. I did however get over that quickly once I heard the EP. The Bereavement EP, was more polished, much more focused, and a very solid representation of where the band was headed. It was almost a night and day difference from when they began. The music had more of a black metal feel and everything felt tighter and stronger.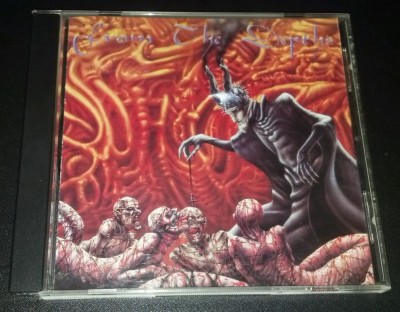 This EP led to countless label rumors and speculation which was never really addressed at the time. I always felt strongly that this band could of held their own among the rosters of all the bigger underground labels at the time. The Elysium LP came a little later and was even more focused. The writing got even better and the musical direction, while keeping a black metal feel, incorporated a bit more of the melodic death metal stylings they once had ala At the Gates/ Old In Flames. The band went through a bit more changes with bassist Duane Morris moving to guitar/vocals with the departure of Rob Molzan. I last saw this line-up open for Cradle of Filth around the time of the release of Cradle's "For the Cradle to Enslave" EP. After that, the band disbanded and it's legacy quickly began to fade.