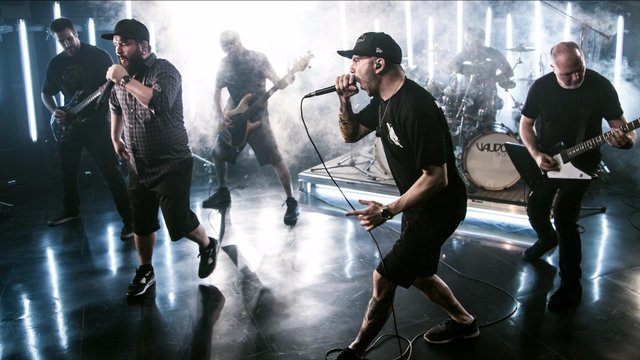 DESPISED ICON Release live performance video for 'Inner Demons'; 'Beast' out now
22nd July 2016
0
By
John Deaux
'Beast', the new album from Montreal based deathcore pioneers, DESPISED ICON, was released today via Nuclear Blast Records! To coincide with the band's first release since 2009's 'Day Of Mourning', DESPISED ICON have released a full band performance of the track 'Inner Demons'.

'Beast' was produced and engineered by former guitarist Yannick St-Amand (Beneath The Massacre, Neuraxis) and mixed/mastered by Andy Sneap (Megadeth, Opeth, Nevermore). Artwork was created by Alexandre Goulet.
For many extreme music fans, it may be hard to remember a time before DESPISED ICON, given the massive influence they've subsequently had on the genre. But when the group formed back in 2002 and released 'Consumed by Your Poison' the same year, there was little intersection between the sounds of classic death metal and the brute force of hardcore. But DESPISED ICON were among the first to fully embrace the signatures of the traditional death metal formula combined with a relentless embrace of breakdowns, part of an emerging new sound.
Now DESPISED ICON have returned with their upcoming album entitled 'Beast'. The genre-defining band is fully reawakened, poised to recapture the crown with the monstrous and merciless might of their potent expression. Featuring the men responsible for most of the band's now classic death metal catalogue, 'Beast' is a vicious commentary on the state of the world and the state of music itself.
Order 'Beast' now:
Limited Edition Gatefold Green Vinyl at the official Nuclear Blast UK store: http://bit.ly/DespisedIconGreen
Limited Edition Vinyl: http://bit.ly/DespisedIconVinyl
CD: http://bit.ly/DespisedIconCD
Order digitally on iTunes to receive the title-track as an instant grat: http://bit.ly/DespisedIconiTunes
'Beast' track list:
01. The Aftermath
02. Inner Demons
03. Drapeau Noir
04. Bad Vibes
05. Dedicated To Extinction
06. Grind Forever
07. Time Bomb
08. One Last Martini
09. Doomed
10. Beast
More on 'Beast':
'Bad Vibes' music video: https://youtu.be/spDK2MedUYY
'Beast' music video: https://youtu.be/4xFgaXl93vQ 
'The Aftermath' music video: https://youtu.be/AECzwseIYwo
Making 'Beast' part 1: https://youtu.be/2g4BeWgCI0Q 
Making 'Beast' part 2: https://youtu.be/PlYPuwdqx5Y 
Making 'Beast'  part 3: https://youtu.be/taNTeeJWBog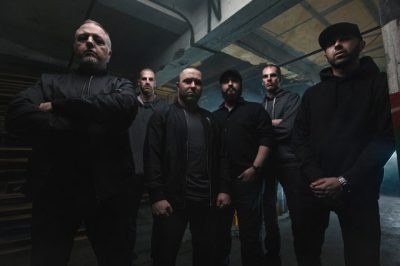 How useful was this post?
Click on a thumb to rate it!
Average rating 0 / 5. Vote count: 0
No votes so far! Be the first to rate this post.
Related
About the author
Some say Yank My Doodle, It's A Dandy! is a biographical movie based on John. Some have even said that his favorite artist is Chesney Hawke! All we really know is he sleeps inside out and his hair tastes like candy floss.