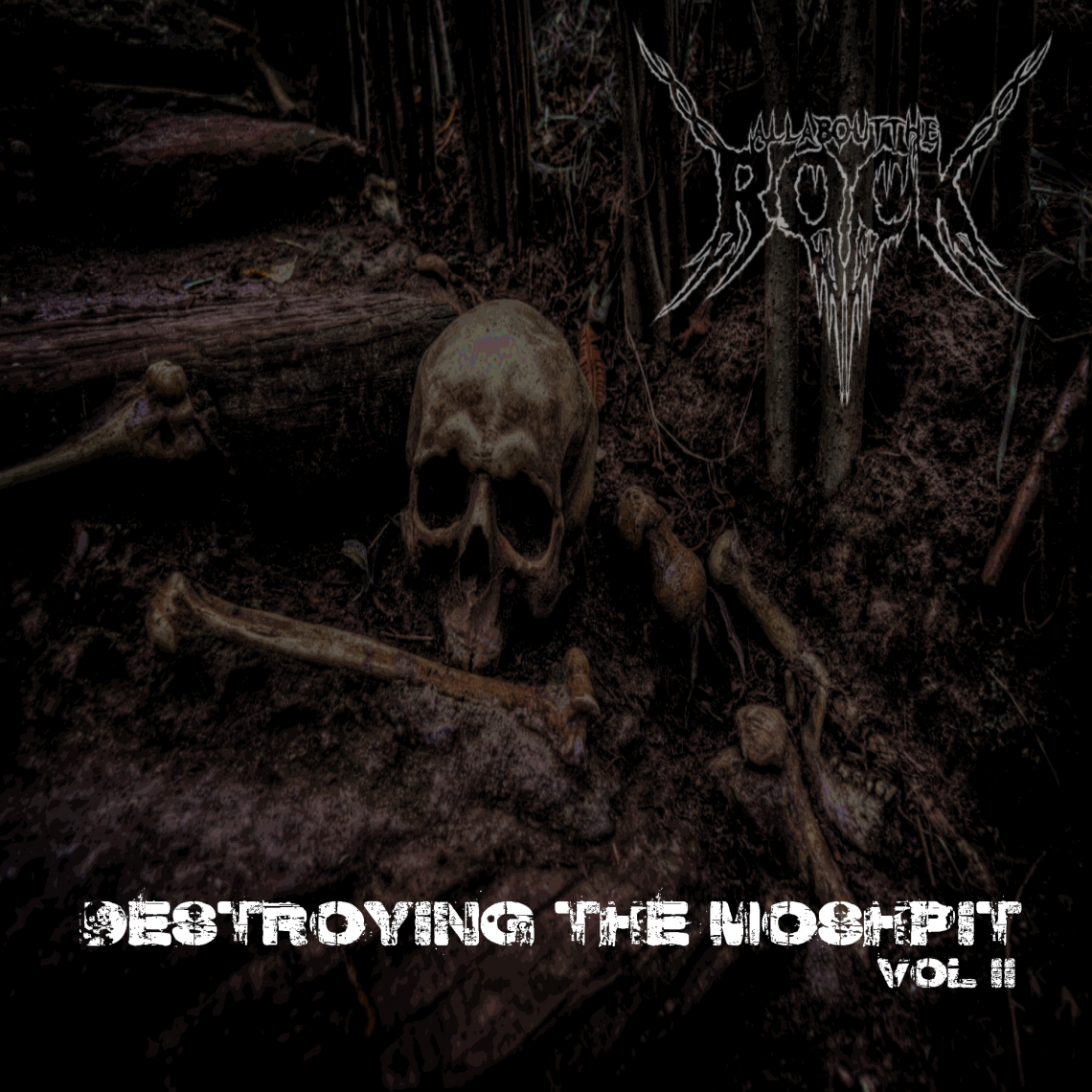 Destroying The Moshpit :: Vol.2
4th December 2017
#1 Kinasis – Red Earth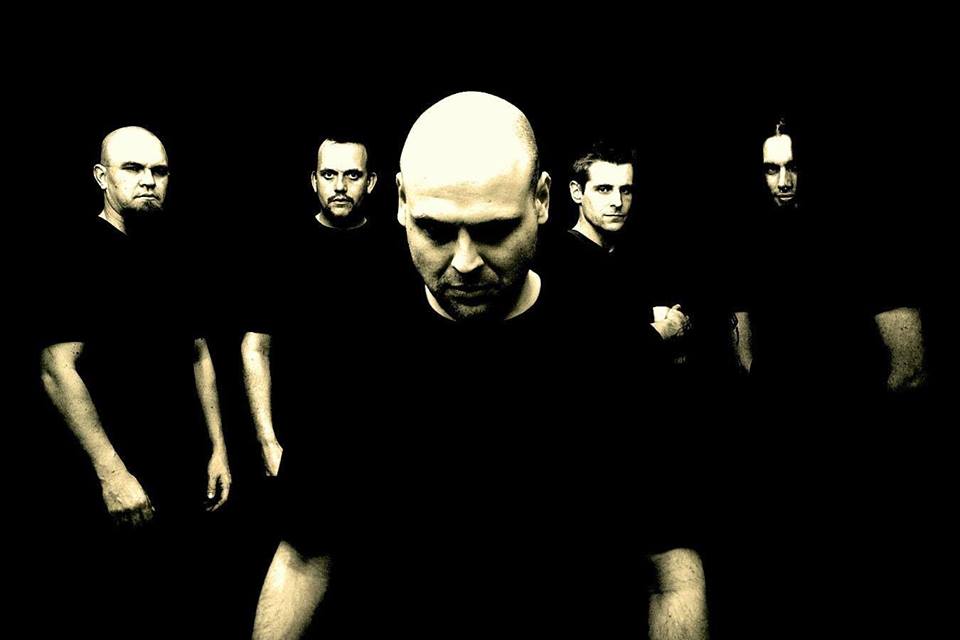 Kinasis, a multi faceted, technical, extreme-metal band from the south-west of the UK, re-defining the rule book of what is possible in their passionate, brutal and often haunting compositions.
The band are a collective of talented musical explorers, unbound by any single metal sub-genre, avoiding all trends and perceived scene 'rules'. Often walking the fine line between noise and music, chaos and order; Kinasis mix death metal, thrash and grind-core influences with more contemporary metal to create a unique, uncompromising brand of extreme metal which transcends any current metal subgenre/classification and appeals to a wide range of metal fans. A blend of brutality and melody, technicality and groove; Kinasis songs are almost exclusively in oddtime and contain complex and intricate arrangements. Mosh-pit friendly hooks abound throughout, occasional blast beats add to the sheer brutality of it all. The band's ferociously tight delivery makes them a force to be reckoned with.
#2 Leave The Living – Pacifist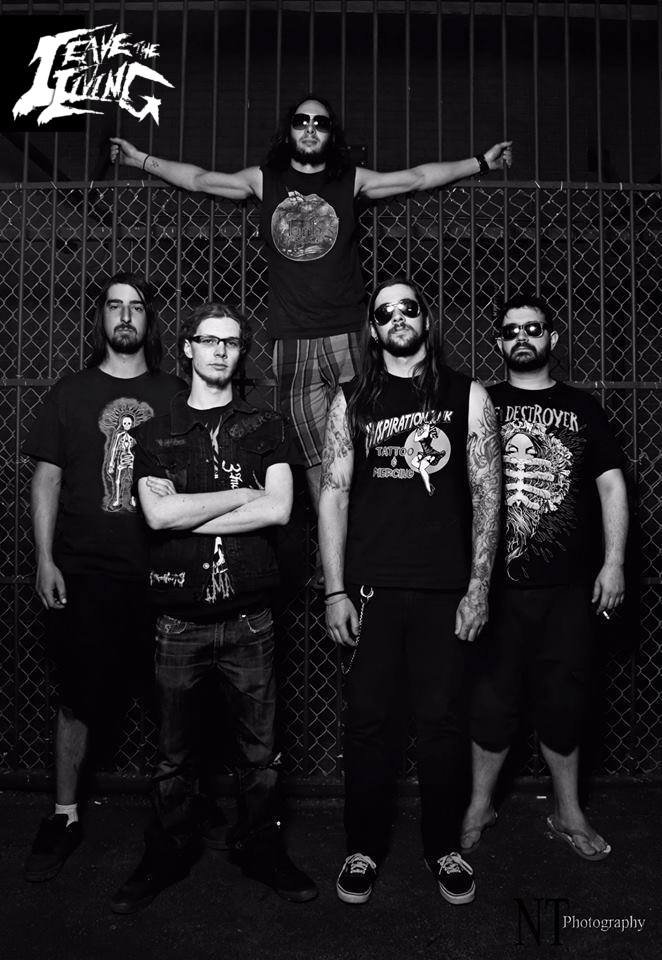 Leave the Living is a five piece metal band with a blue-collar work ethic. Ben Carter, Sean Higgins, Steve McGillivray, Jose Dyck and Justin Shadows formed the band in 2010 in Red Deer, AB. With a heavy focus on live performance, the band plays its own brand of groove metal. Its music to snap your fucking neck to. With punishing riffs and incredible breakdowns backed by wrenching screams, be prepared to have your face melted. 
#3 Piss Viper – It's a Trap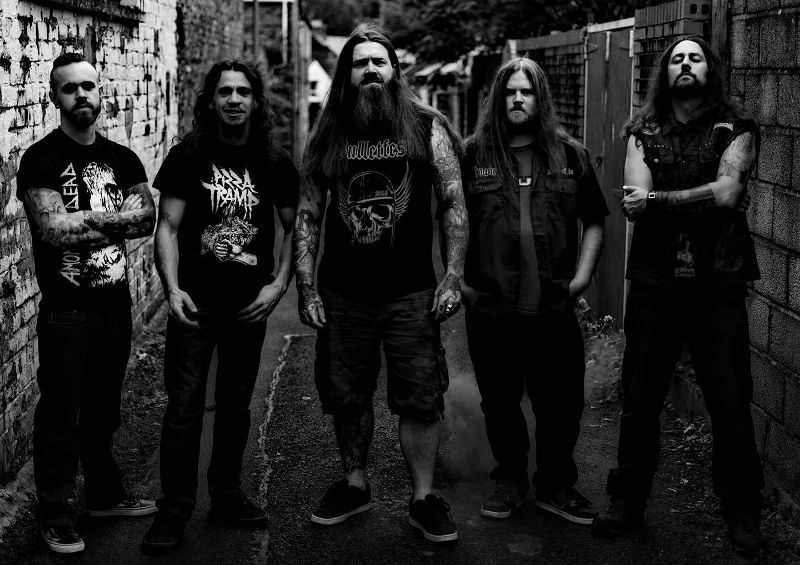 As hard as nails, as sour as piss, as strong as venom; Piss Viper bring a brutal recipe of groove and hardcore to the masses. Blending thick, dirty, bourbon soaked riffage with an aggressive, rhythmic vocal style, they take no prisoners with their sonic assault. Drawing influence from giants such as Pantera, DevilDriver and Crowbar; they have been described as "balls out stoner thrash" and "a more aggro Mastodon".
Formed in mid 2014, Piss Viper hit the ground running; releasing their début EP; Horned Hands and Hardened Necks that same year to a unanimously positive response.
Through brutality, groove and very real aggression they have already caused a stir on the UK metal scene, sharing the stage with acts such as; Beholder, Hang The Bastard, Warlord and Xerath.
#4 Tales of the Tomb – The Pig Farmer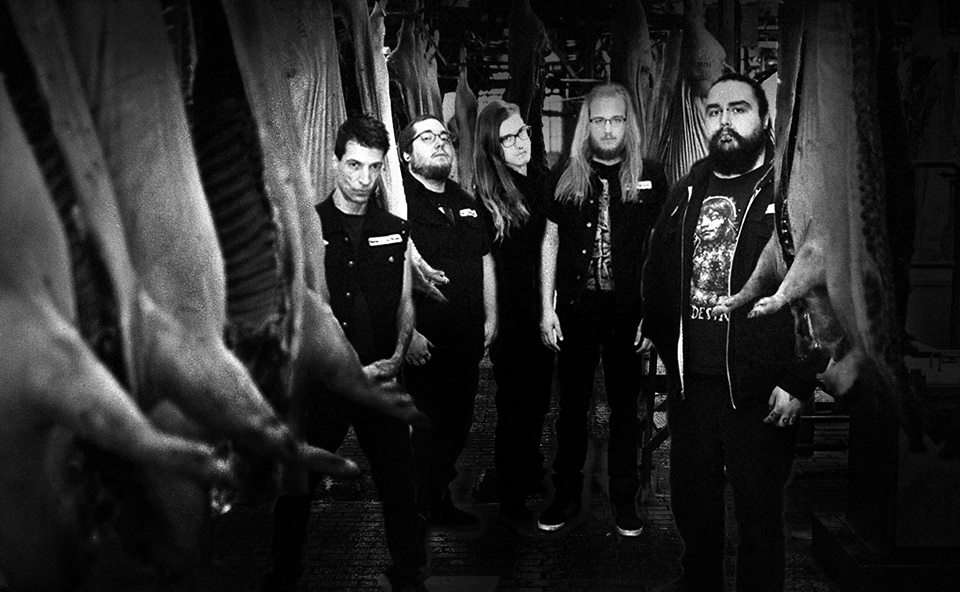 Every town has stories to caution or warn, every police officer has a seen a crime that keeps them awake at night, and every coroner has seen death in ways that the rest of us could never imagine. Murder, conspiracy, supernatural horror, and real-life terror are stains on the cutting room floor where Edmonton-based group Tales of The Tomb paints their canvas. Unified by the desire to have the grotesque power of 90's era death and murder metal, Tales of The Tomb started as a thought that grew into an insatiable need to make extreme music.
Tales Of The Tomb was created in October 2013 from founder Corey Skerlak (Guitar, Vocals) from the original murder metal band Macabre. Much of their inspiration is drawn from the hideous crimes and conspiracies of the world. Retelling stories of the dark hidden secrets and victims from such crimes. This was the inspiration for the name Tales of The Tomb.
The band is a sonic attack layered with grinding blast beats, injected with Cerberus-esque barks and guttural lows — a sound straight from hell. Gore-filled lyrics leave little to the imagination as the band concocts song after malicious song. Tales of the Tomb will destroy your eardrums like a corpse is erased in an acid-filled bath. 
The band has their eyes poised to victimize their audiences anywhere they can reach. Their debut album Volume One: Morphras EP was released November 27, 2015. This concept album about murder was mixed and mastered by Euro-death metal master Dan Swano (ex-Bloodbath, Unisound) and is just the first of many more sonic crimes to come from Tales of The Tomb.
#5 Hellripper – Anneliese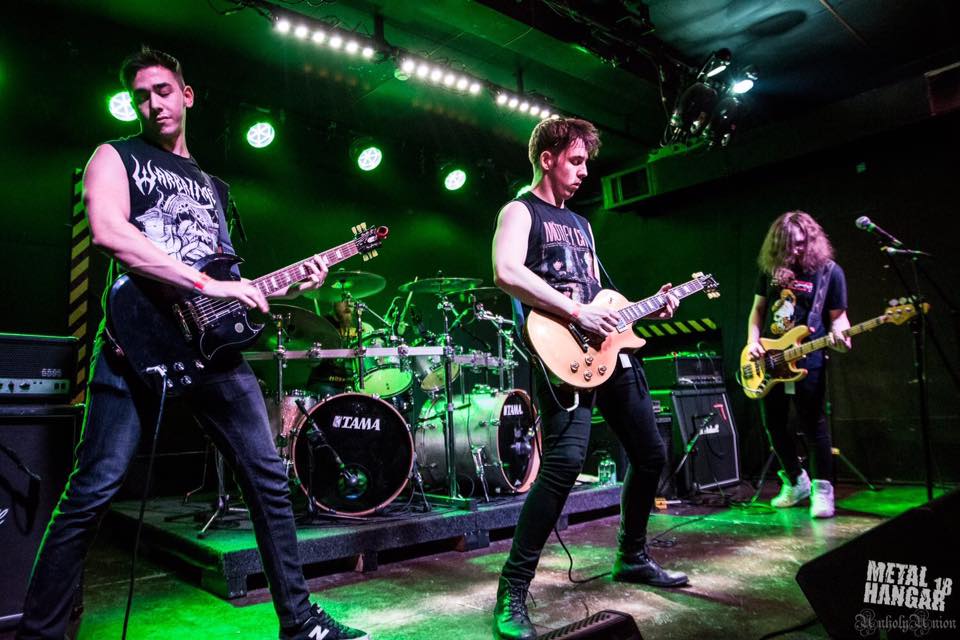 Hellripper is a one-man black/speed metal band based in Aberdeen, Scotland very much in the vein of old-school bands such as Venom, Bathory, Sabbat [JPN] etc. Formed at the end of 2014 and with the release of the debut EP 'The Manifestation of Evil' at the start of 2015, the band have made their statement clear… Total fucking mayhem!
2015 and 2016 saw the release of a couple of split EPs as well as the assembly of a live line-up. The band is now preparing a full-length to be released in early/mid 2017.
#6 Through The Discipline – Demon's Seal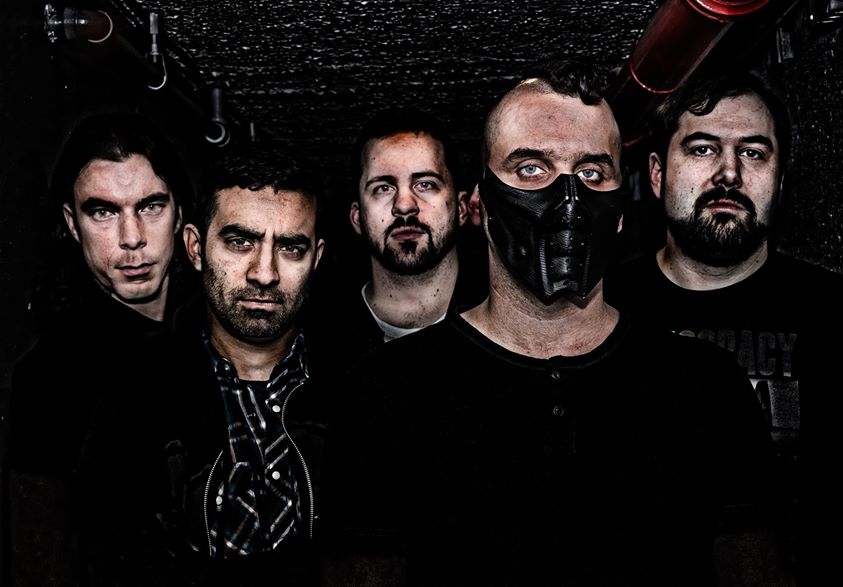 Through The Discipline formed in the year 1997 in feudal Queens, New York. Over the next decade they created and practiced their own form of martial arts metal. Guitar tones and riffs cut like swords, voices bellowed like the dragons, and percussions shook the land all in sonically-laden harmony. 
But eventually, dark forces caused T.T.D. to disband and left a void in the metal universe. The blackness persisted over the following decade, and cast Through The Discipline into a vow of silence. Being separated and suffering the loss of their master, these ronin embarked on individual journeys. While being apart from one another, they learned to explore their inner unique talents.
Then, at the marriage ceremony of one of their members, they reunited. Now they move forward as a lethal combination of skill, knowledge, insight, and spirituality. A new discipline has been born.
October 6th, 2017 will usher in the first new release from T.T.D. in over a decade. A 3-song EP titled '5 Ronin' shall display the maturation and culmination of these 5 swordsmans' developing talents!
#7 More of Myself to Kill – Patient Zero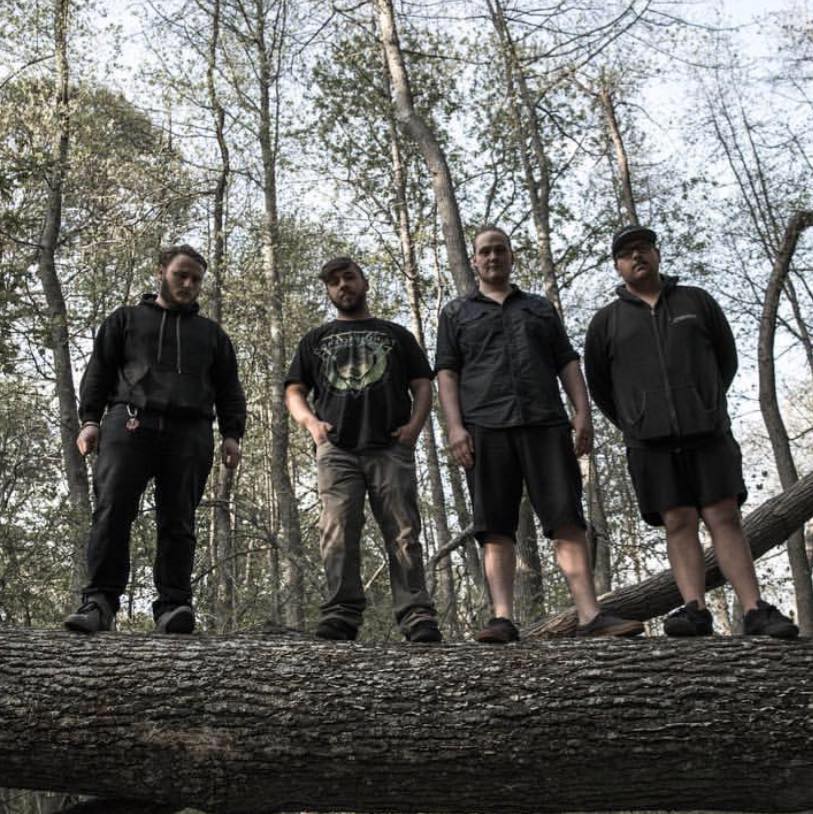 More of Myself to Kill is a Progressive Metal band from Long Island, New York, formed in 2013. More of Myself to Kill (MOMTK) is comprised of vocalist Jake Riccardi, guitarist/vocalist Kyle Young, bassist/vocalist Conner Junge, and drummer Joe Velocci. Their debut EP, Challenger Deep, was released in mid-2016. In early 2017, they released a single, "PATIENT_ZERO," from their upcoming EP. With these releases, MOMTK shows that their musical style resembles Progressive Metal acts such as Between the Buried and Me, and The Contortionist. Their combined influences of Metal, Rock, Jazz, and Classical, come together to form a breath of fresh air in Progressive Metal.
This four-piece from Long Island played the New York date of the 2017 Summer Slaughter Tour at Webster Hall. MOMTK is planning to release their sophomore EP in mid-2018. With their heavy-hitting riffs, crushing vocals and machine-like drumming, More of Myself to Kill is a band to keep your eyes and ears open for.
#8 Turbyne – Dark of the Void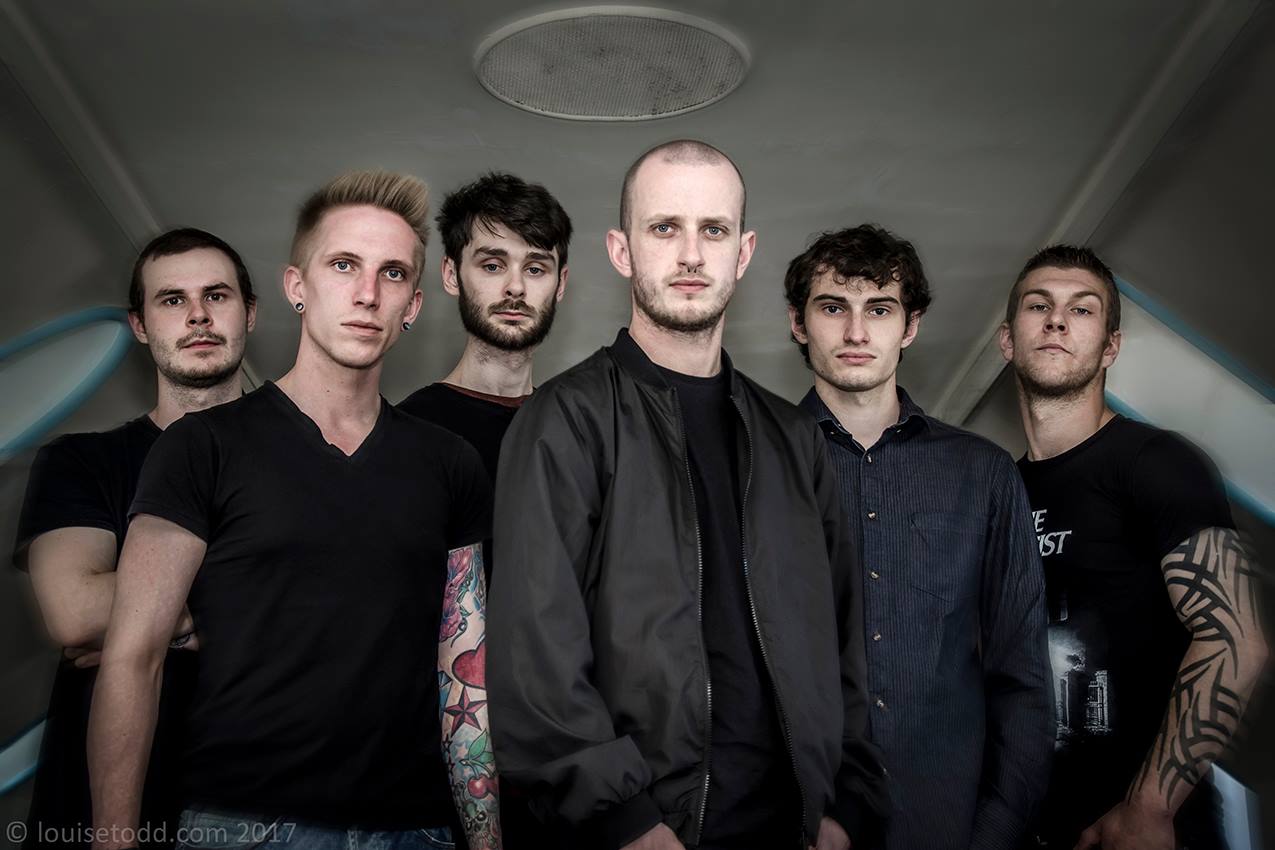 Turbyne are a metal band, currently based in Dumfries, Scotland. Formed in 2001, they have crafted a diverse and intense sound, capable of reducing an entire 
planet to ash! Drawing influence from both heavy and progressive musical styles, and always taking metal to strange and scary new places. Currently writing, performing and recording their original material, Turbyne's quest for total global domination continues on as strong as ever!
#9 Furyborn – A Fault in our Design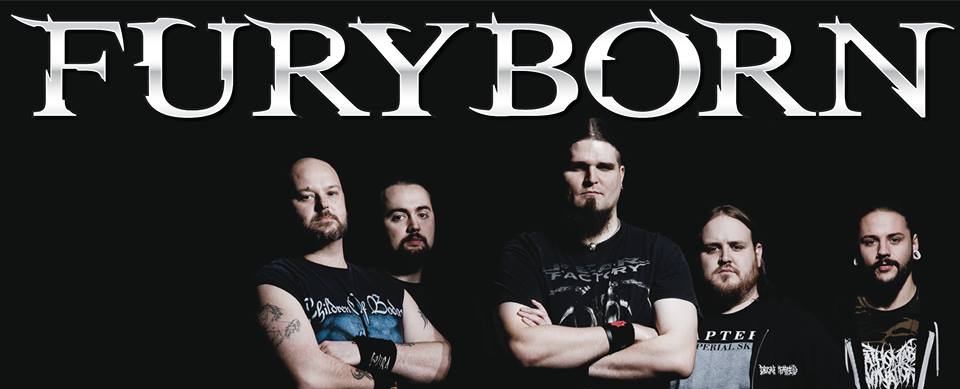 FuryBorn exploded onto the live music scene in April 2011, lacerating eardrums with their razor-sharp, angular riffs, gatling cannon drum style and intense, chorus-driven arrangements. They quickly gained a reputation for unpredictable and incendiary live performances, pounding audiences into volatile battlegrounds and leaving a trail of broken yet elated casualties in their wake.
The band immediately set about asserting their dominance in their home town of Bournemouth on the South coast of England, smashing all competition in a devastating melee to win the regional Metal 2 The Masses competition. This triumph earned FuryBorn a coveted slot at Bloodstock Open Air, plus the distinction of being the first ever Bournemouth band to play the legendary festival; a feat accomplished on only their seventh ever live assault.
The band followed this by launching an aggressive touring campaign throughout the South, grinding several high-profile venues into glass and creating heaps of sweaty, blood-soaked, metal-riddled corpses. This relentless intensity caught the attention of indie label Bored Stiff Records, which oversaw the release of the debut FuryBorn EP, 'The Reaping Of Our Days', released globally on 23/1/2012. The acclaimed release was greatly received by both critics and ravenous fans, frantic to own a copy of the soundtrack to their own inevitable moshpit-based destruction.
Featured amongst the epic tracks on this daring first CD are the ruthlessly aggressive anthems 'Through Degradation And Decay', and the debut music video from the band'This Fury Reborn',tracks which energised listeners everywhere, with 'through Degradation and Decay' being featured on the cover of Metal Hammer magazine, and receiving radio airplay worldwide, probably toppled evil regimes, and generally been hailed as "one sexy messiah-fisting motherfucker of a track". 
In early 2015 the band released what would be their first single 'A fault in our design' from the follow up debut album to The Reaping of our Days 'Dawn of leviathan' then on completion of mixing and mastering the album unleashed the devastating second single 'I Am Heresy' to much acclaim.
Destroying stages with metal monoliths such as Napalm Death, Threat Signal, Mors Principium Est, Sylosis, The Agonist, Malefice, The Defiled, Evile, HED (pe) and Ted Maul has only served to escalate the band's hunger to eviscerate audiences everywhere, and they are now on a perpetual hunt to find fresh meat for the grinder.
#10 Hydra – F.I.T.A.B.A.A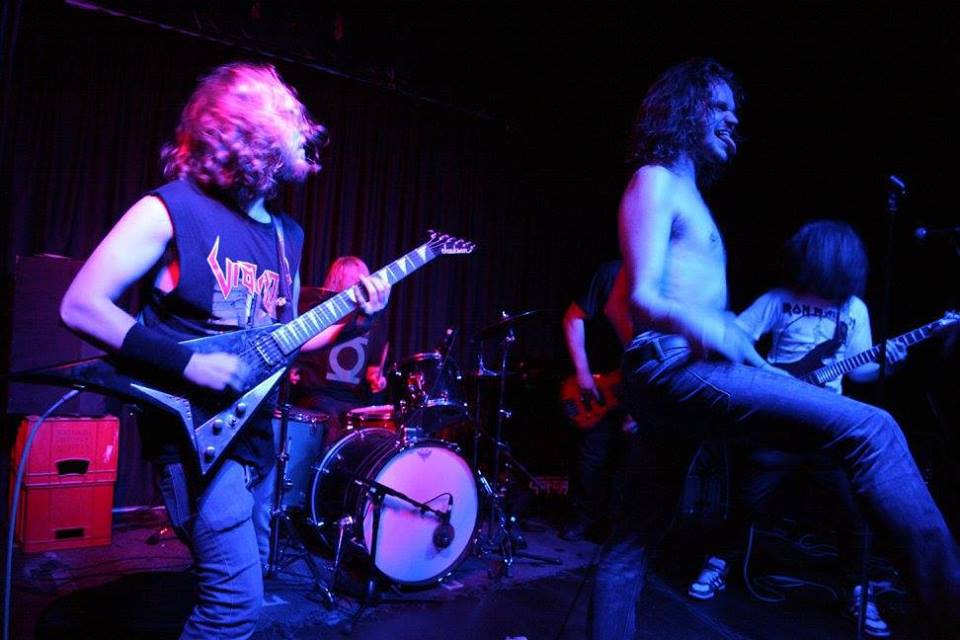 https://www.facebook.com/pg/HYDRA.gb
#11 Austerymn – Excarnation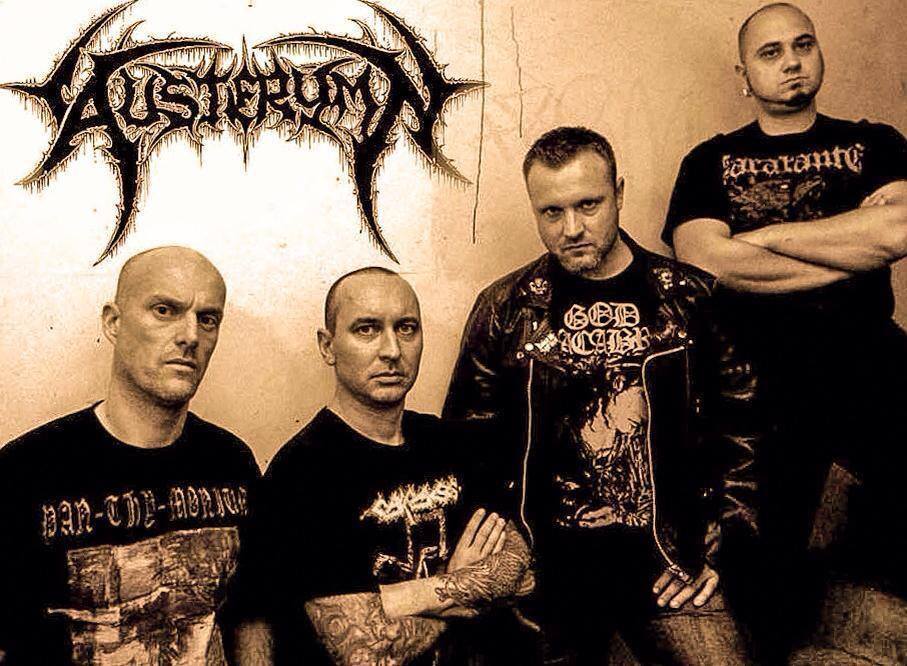 Austerymn are an Old School death metal from the North West of England. We grew up in the late 80's early 90's tape trade scene and have existed as a band in various guises since starting as Perpetual Infestation in 1990 before changing into Godless Truth in 1991 and releasing a well received demo of Doom/Death in 1993 before life got in the way of music and the band was put on hold. 
Austerymn emerged from a prolonged hiatus in 2007, and after experimenting with different styles of heavy music, we decided it was time to go back to our roots and play what's in our blood. OLD SCHOOL DEATH METAL!
Taking influences from our idols, At The Gates, Autopsy, Bolt Thrower, Carcass, Carnage, Death, Dismember, Entombed, Grave, Morbid Angel and Paradise Lost, we set out solely to make the type of music that we love to listen to.
The result of this rebirth(in blasphemy!) was the 2013 "In Death… We Speak" demo. Thankfully, it wasn't just us that liked the music we were making. This two track release generated a great response from fans and labels alike. As a result, Goatprayer records released a limited edition tape version of "In Death…" which sold out and an album deal was secured with respected underground Spanish label Memento Mori.
This prompted founding members Rik Simpson and Steve Critchley to find suitable musicians to create a stable full line-up and start playing live. Former school friend and guitar geek Stuart Makin was recruited on lead guitar and after a long search, drummer Nikk Perros was in place and this line up is now playing shows across the UK and Europe. 
https://www.facebook.com/Austerymn/
#12 Undead Killer – Reign of Terror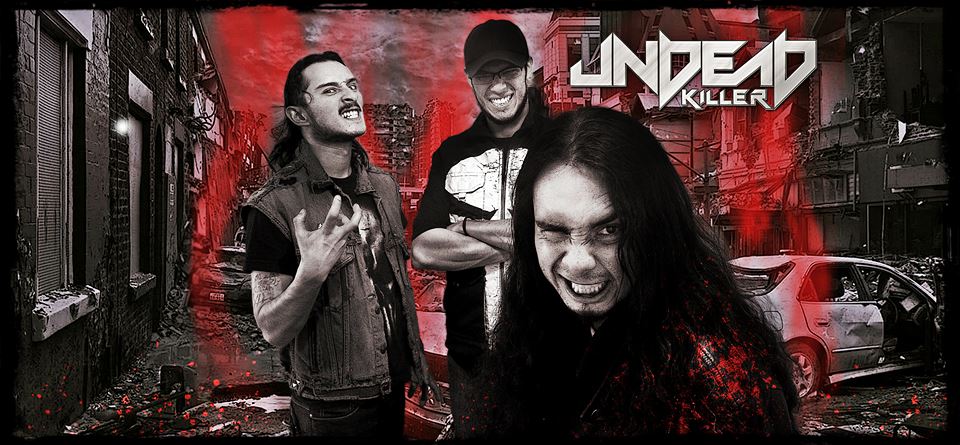 Founded in Chia in 2002 by Tiffany Liem and Wulf. At the beginning the band's name was only "Undead" and in the first years who played and composed the battery was Wulf, the bass was played by an old friend called G'.
Between 2003 and 2004 had several presentations on different rock festivals in Chia and at the end of that year G' left because of absenteeism in the band.
During the 2005 were devoted only to compose many new topics.
Then, at the beginning of 2006 entered a new vocalist: Buffon Immortal, who had a single energy projection in the band which still maintain thanks to one of their songs composed with the letters of the Buffon. Continued in different festivals of metal and rock in Bogotá, until at the end of 2007 the Buffon was removed and it is there when Wulf step to be bassist-vocalist, and a new drummer named Hugo came to the group. Thus remained in session and a few presentations, until the end of 2008 where they took a break. Throughout that first time maintained their repertoire with a demo home full of their own songs called "Undead 2099", which were released in the bars, musical events and the Internet…
After a few years, at the beginning of 2015, its original founders Tiffany Liem and Wulf met again with a new member firm and old friend: 8A, which gave the final touch that the band needed, thanks to the changed the name to "Undead Killer" and renewed all its aesthetics. Consolidated in 2016 with this final formation, produce their first official video "DespescuezNarizOrejamiento" in his Youtube channel, they released their first official demo "Demo 2016" and an EP session called "Sessions" and make new and energetic presentations in Bogotá.
Already in 2017 continue to occur in various events of Bogotá while produce together with Colombia Metal Garage, a single titled "Death Machine" and manage to finish his first official album called "Awakening of the undead killers" and accompanied by a series of three official video clips.
https://www.facebook.com/UndeaDKillerThrash/
#13 Voracious Scourge – Harbinger of our own Demise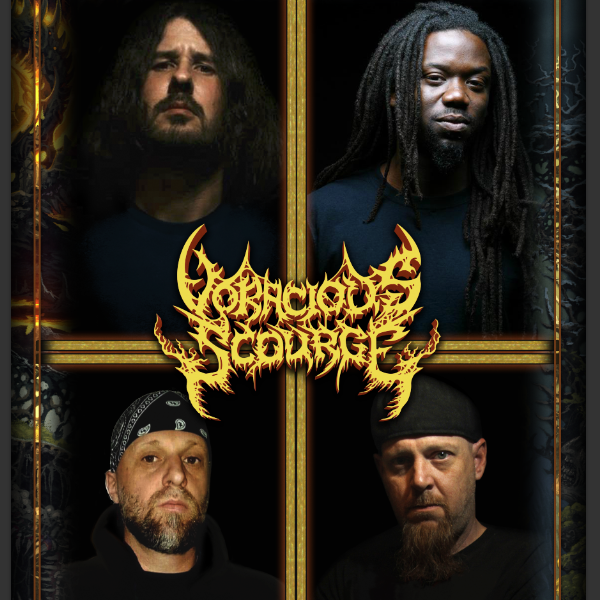 Voracious Scourge is an old school death metal project formed by Jason McIntyre (suture). The love of late 80's and early 90's death metal fuels the writing behind the project. Voracious Scourge harkens back to the good old days when creating great songs with solid riffs and vocal hooks that grabbed you and stuck in your brain like mental meat hooks, was the mission. Digging in deeper and deeper until you satisfied that urge to hear them again and again.
https://www.facebook.com/voraciousscourge
#14 Plague Father – Misery Ritual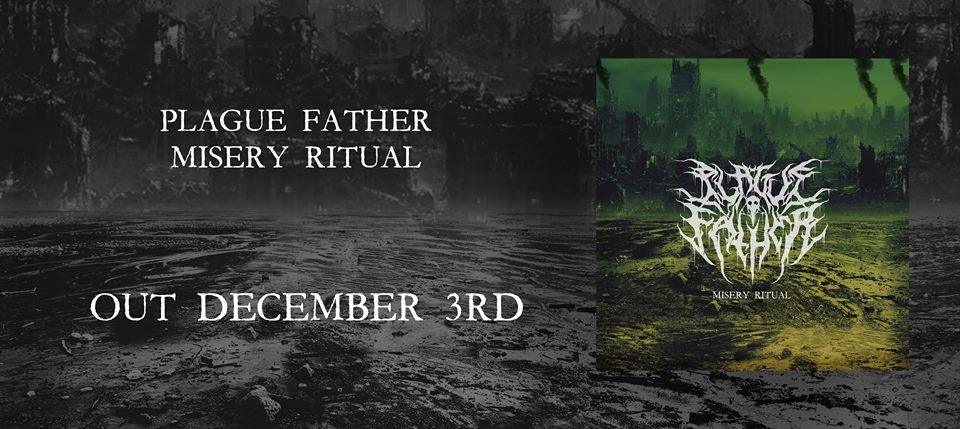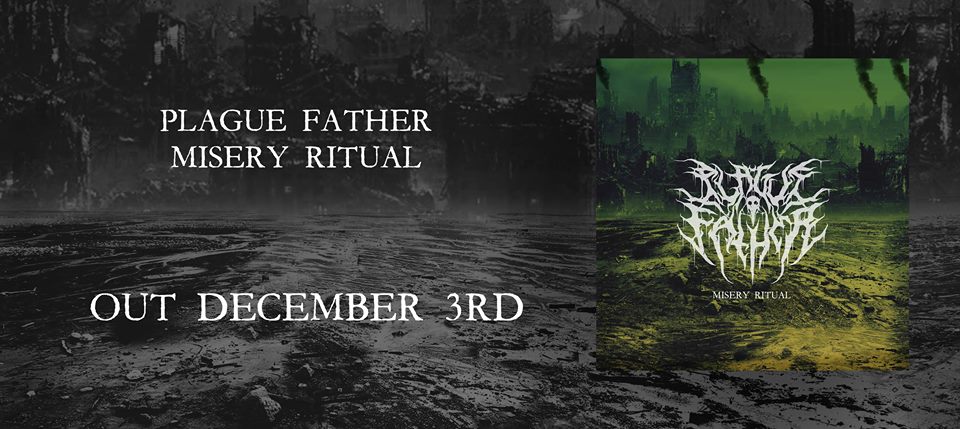 Plague Father are a two piece modern blackened death metal band based in west Wales, with hints of technical death metal, modern progressive metal and melodic death metal they have a wide variety of sound. On vocals is Jon Foreman. On, Guitars, drums, bass and backing vocals is Gwynne Taylor.
We take influence from bands such as Aborted, Behemoth, Vilhjarta, Thy Art is Murder, Death, Gojira, Cattle Decapitation, Revocation, Anaal Nathrakh and many more. Plague Father plan to release their debut EP "Misery Ritual" on the 3rd of December. They make their next appearance at Chaos Festival on the 17th of February 2018.
https://www.facebook.com/plaguefatherband
#15 Soulborn – We Grow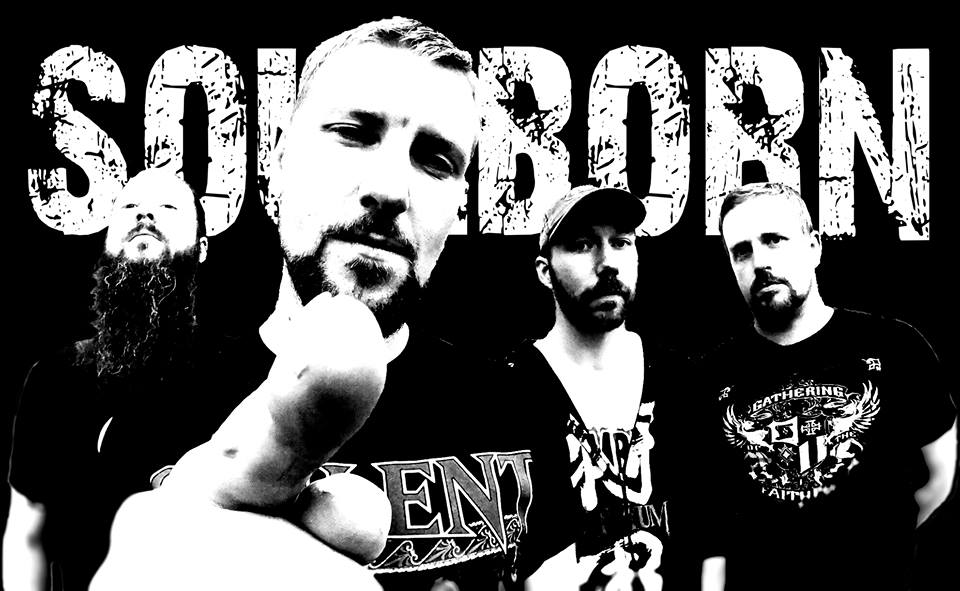 Norfolk's finest groove metal, Soulborn, released their first album 'Crash & Burn' off the back of playing some of the most prestigious metal events in the calendar – Bloodstock and Mammothfest to name but a few. 
Influences include all the usual suspects such as Pantera, Metallica and for variety let's throw in some RATM and Corrosion of Conformity for good measure.
Soulborn like riffs, so they use a lot of them. Yet, their philosophy is, was and always will be a simple one: To write music that they would want to hear and give the live show they would want to see. 
https://www.facebook.com/SoulbornMusic
#16 Day of Doom – Watching the World Burn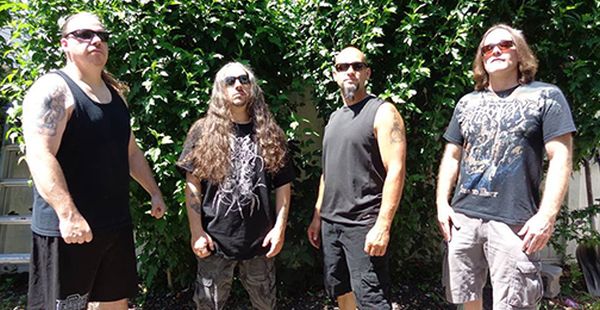 Day Of Doom was born during the cold deadness of winter in 1999. The idea for the band was spawned in the twisted mind of drummer Rich Hervey; formerly of Sanguinary Carnage, Butchery, and Exuviate. Over the next few years, Hervey unleashed the beast upon the world with the help of multidimensional guitarist and bassist Ray Holmes, recording a slew of demos during that time. These demos were recorded, produced and distributed by Hervey in extremely limited quantities and they are considered a rare treasure in the underground New York Death Metal scene.
After a short hiatus, Rich was joined by former Butchery and Exuviate guitarist Doug Randazzo, who then added his brutal, melodic and dissonant flavor to the mix. Together, the two of them went on to write and record Day Of Doom's first full-length release, entitled "Night Of Horror" along with former Suffocation and Hate Eternal guitarist, Doug Cerrito. During the mixing of the album Doug Randazzo had to leave the Doom which led Hervey to forge ahead.
Over the next few years, Rich would try out a number of different musicians, yet none seemed to fit the bill, and in the end Rich would go on to write and record Day of Doom's second full-length effort entitled "Slaves To Insanity." Rich was then joined again by former Guitarist Doug Randazzo who would rejoin the band.
Doug and Rich continued to write and record material in the bowels of their underground studio, known affectionately as "The Doom Cave." It was around this time that Day Of Doom also welcomed the fiercely talented Bassist/Vocalist Sam Lara, making this a solid unit of musical destruction. This work led to the 2013 EP Version release of "The Gates Of Hell."
In January of 2014, Day of Doom signed a deal with Czechoslovakian record label Lavadome Productions, which led to the release of the full-length version of "The Gates Of Hell" on June 6th, 2014. The album, which has already received a fair share of positive reviews from several publications in the underground metal scene, contains an expressive whirlwind full of wicked riffs, destructive drums, pulverizing slams (played the way they were meant to be played), and mind-bending rhythms. This psychotic mix of twisted mayhem is topped off with otherworldly guitar solos. The original tracks, which were recorded between February and May of 2013, were remastered for the Lavadome release and the CD booklet contains all-new, astoundingly evil artwork by the tremendously talented Raul Gonzalez.
Over the years, Day Of Doom has played some brutal shows with acts including Suffocation, Deicide, Jungle Rot, Dehumanized, Pyrexia, Malignancy, Six Feet Under, Arkaik, and Broken Hope as well as several other awesome bands. The Doom is also preparing for some sick shows in the near future.
In July of 2014, Day Of Doom recruited former Corpsicle and Sanguinary Carnage guitarist, Michael Fairlie, adding a little more of the old school death metal/grindcore flavor to their molten musical mix of apocalyptic terror. The band is currently in the process of getting acquainted with their newest member (who played with Hervey in the early 90's during the beginnings of Sanguinary Carnage).Mike had to leave the band but we all are great friend's and wish him the very best.Lavadome will rerelease Night of Horror and Slaves to Insanity on once cd and it will be called The Second Coming .Slaves is rerecorded and has a unrelased track and will be out early 2016.Day of Doom are also working on their next full-length release, "Descent Of Humanity," which is sure to twist your mind and swallow your soul.
There is no escape. Beware, for your doom is near!
https://www.facebook.com/DAYOFDOOM666