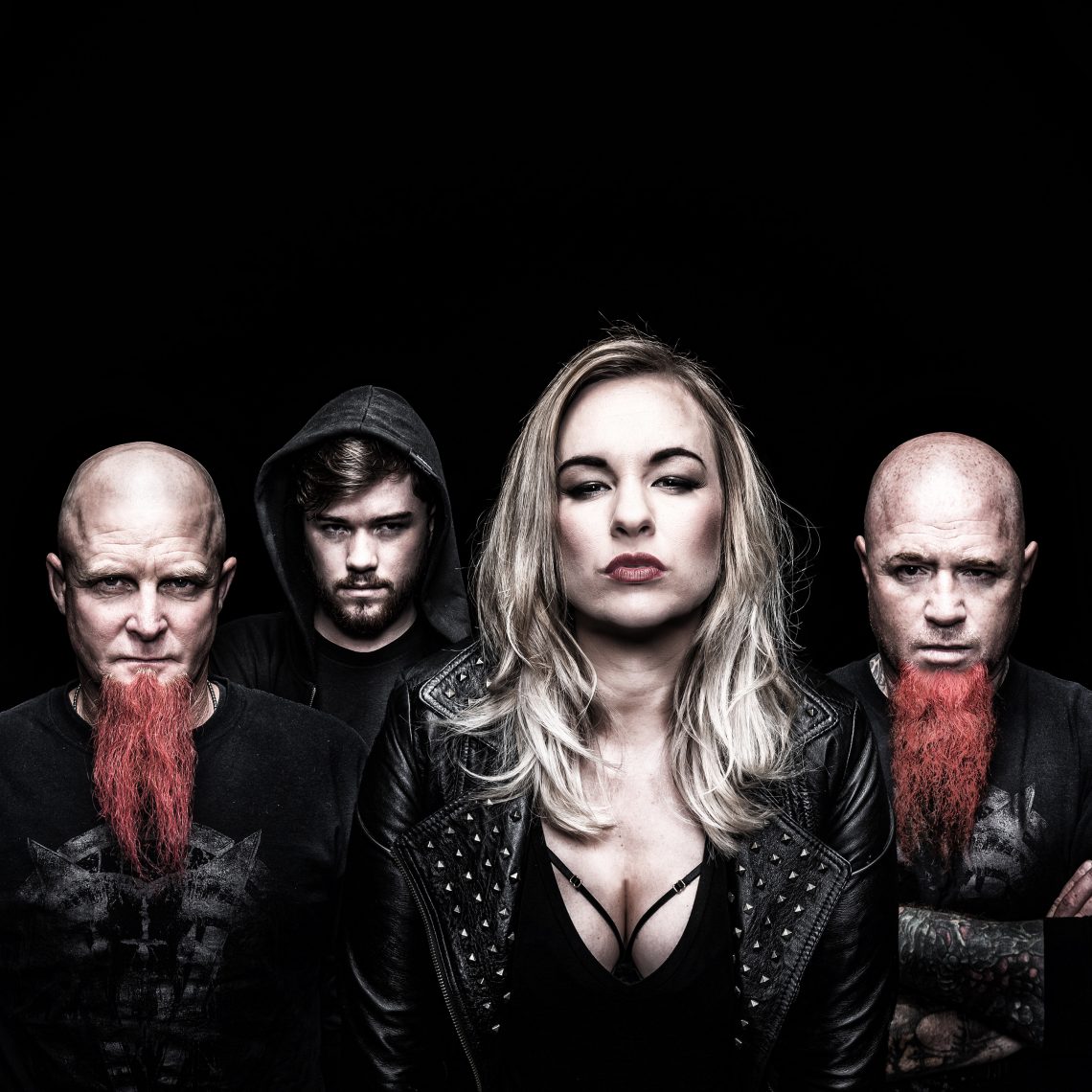 Devilskin – Cathouse – Glasgow – 3rd November 2018
4th November 2018
0
By
John Deaux
It's been the best part of 18 months since Devilskin graced Scotland with an appearance, now on the back of the whirlwind European tour supporting the mighty Halestorm, the Kiwis make a return visit.
Kicking off the proceedings tonight were a local Glaswegian 5 piece band, Uproar. Having had my ear to the ground about this band for a while (they'd been causing quite a stir touring with Ross The Boss recently) I was quite excited to see them and I had no preconceptions as I hadn't heard any of their material either.
I was blown away (& not just because it was a very windy night in Glasgow) but they put on one hell of a show. Massive grins on their collective faces, tonnes of energy and their performance was tighter than a nuns chuff.  Their studio material doesn't prepare you for how heavy as fuck this band are live. Quite simply outstanding. They have a bright future ahead of them, and well worth keeping your eyes on as they gave even cynical old me, hope for the future of metal.
Next up were The Fallen State. This Devon based band have been on my radar for some-time so I was chuffed to hear they had the support slot with Devilskin on this current UK tour.
Studiowise these guys share a lot in common with Nickleback (melodic and a bit middle of the road), live however, they're a completely different monster. Not only do Ben Stennings vocals have more raw power live, but the man is a natural-born frontman. He had the crowd eating out of the palm of his hand this evening, not only managing to get the crowd singing along with him but also pulling off the Slipknot Ground Zero routine. (Everybody get down & when I say jump the fuck up etc…although with his own patter).
Again, this is a band to take notice of, especially if they're coming to your town.
Next up, the reason why 150 people got off their couches to go to a live show, DEVILSKIN. Now I'm not going to lie to you dear reader BUT there were some issues with tonight's show. It was nothing to do with the band themselves as they were on fine form as always. It was down to the sound coming from the front of house.
Quite simply, it was atrocious. It would've even made a deaf person's ears bleed. Moving to the back of the venue towards the bar, the sound did indeed improve, but only marginally. I actually dread to think how the poor band felt on stage.
The front of house sound for Uproar and The Fallen State was good, it just stuns me how the sound guy could get things so wrong for the headline act.(All 3 bands used the same front of house engineer )
It didn't detract from the usual power of Jennys vocal or even her stage performance, complete with cartwheels. Paul and Nail were quite obviously having a ball on the tiny stage, darting back and forth, it's a wonder how those guys don't collide with each other and end up in a mess on the floor.
Nick is sat at the back in a world of his own. Totally focused and locked in providing a steady back beat.
Despite the obvious gremlins, Devilskin pulled off a blinder of a show. Chocked full of energy and breaking out the fan favorites such as Limbs, Vessel and Elvis Presley Circle pit.

The 2 new tracks that they broke out tonight (the newly released Endo and brand new track All Fall Down) fit in so well with the current setlist that you would think they've always been there.
All 3 bands put on one hell of a performance, they all looked like they were having an absolute blast being on the stage, performing and making the audience smile. Every band gave it their all and the audience lapped up every second.
A great night and I personally cannot wait to see Uproar and The Fallen State again in their own right.
As for Devilskin? That's a band I will ALWAYS go back and see live as they never fail to entertain. If you haven't experienced this band live, seriously, you need to.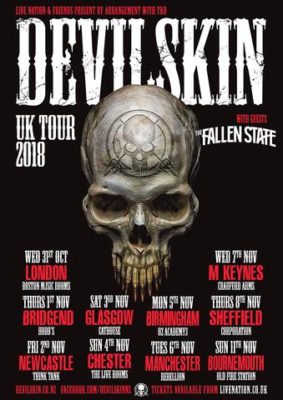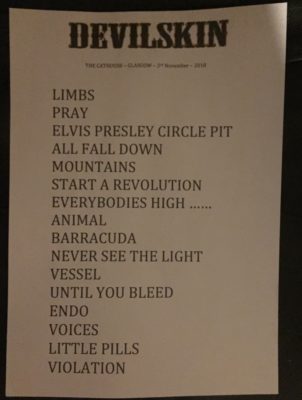 How useful was this post?
Click on a thumb to rate it!
Average rating 0 / 5. Vote count: 0
No votes so far! Be the first to rate this post.
Related
About the author
Some say Yank My Doodle, It's A Dandy! is a biographical movie based on John. Some have even said that his favorite artist is Chesney Hawke! All we really know is he sleeps inside out and his hair tastes like candy floss.