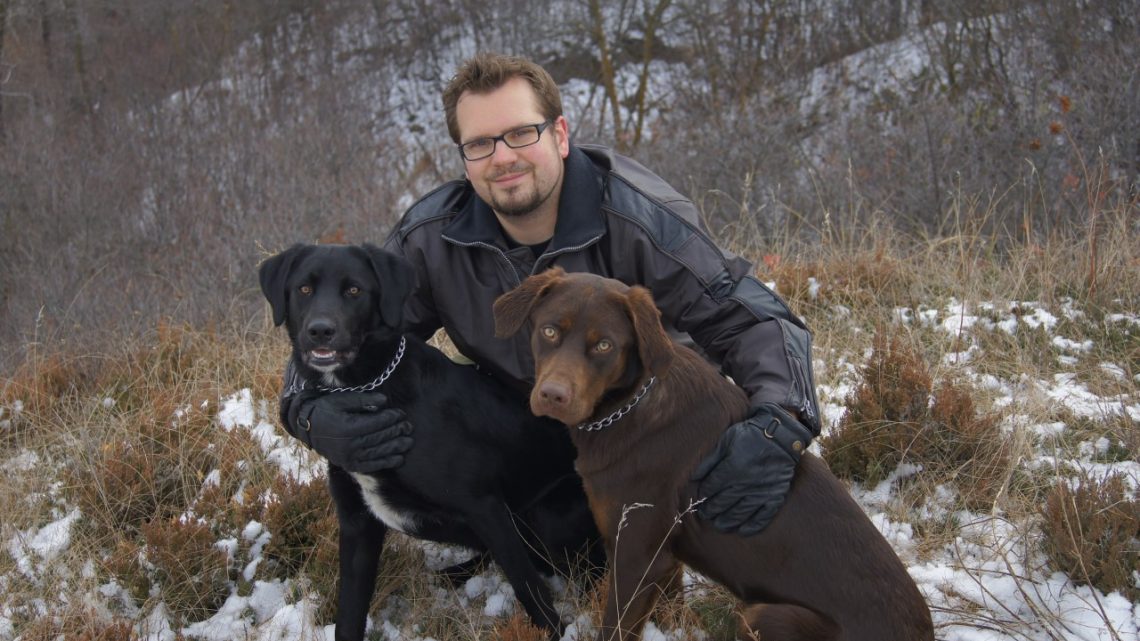 Devin Martyniuk of Before & Apace introduces his Labs
2nd June 2021
0
By
Queen Nikki
Before and Apace is the Heavy progressive rock project of Saskatoon, Devin Martyniuk and we caught up with the mastermind to hear about his pet projects at home. 
At all about the Rock, we consider ourselves pet lovers, which is why we want to know all about yours! How many pets do you have? What are their names and why? How long have you had them? Tell us all about them!
We have two lab-collies, one chocolate (Bueller Anthony Martyniuk) and one black (Westvleteren XII Alexander Martyniuk, "Westie" for short). They are both male and from the same litter. They are getting a little up there now, not as fleet of foot as they once were. They turned 10 years old in January and we've had them since they were about 6 weeks.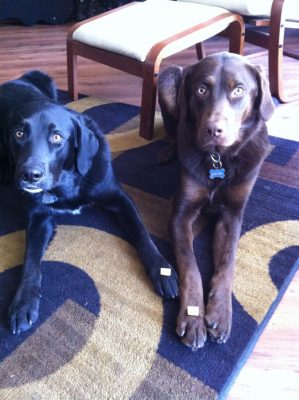 Bueller (yes, named after Ferris) is more the retriever between the two. He will fetch non-stop. Literally non-stop. We've tested his mettle. In his younger days, armed with a ball launcher, a free afternoon and the side of a rather large hill, we wanted to see just how long he'd go. He literally wouldn't stop. In that particular game of chicken, we had to stop before he did – for fear that he might literally run himself (uphill the whole time) into an early grave.
Westie (named after one of the best beers I've ever had the pleasure of consuming) is more of a herder – making us think that he might have a little more collie in him than retriever. But in the same way, Bueller loves to fetch, Westie loves to "round everyone up". At the off-leash dog park, which we frequent often, he'll be the first to charge into another pack, sniff his "hellos" and then start directing traffic. Also, when we play fetch with Bueller, Westie usually goes along for the ride – never actually getting the ball (that's Bue's job) but rather running right alongside, giving playful nips and nudges to make sure that Bue stays on course.
They sound like quite the characters. What is the weirdest thing your pets have done or what's the weirdest thing you have done with your pets?
They are labs, so I could write about a hundred examples just of "what's the weirdest thing your pets have eaten"! Especially when they were young, we had to keep our eyes on them almost 24/7. In one week, they chewed through part of our couch, the sliding near our back door, the kitchen garbage 3 times (located inside a cupboard, within a closed-lid can.) A roommates' bicycle seat, a guest's toque (knitted hat to non-Canadians) that his mom had just brought back from Iceland. I felt pretty bad about the last one.
They are mischievous! What is the best trick they can do?
Their tricks are pretty standard-fare, really. Nothing too esoteric, but they've nailed all the classics: stay, come, "by me", sit, down, shake a paw, "other one" (Westie, yes, but Bue has never really figured out ambidexterity).
But rather than focusing on their more whimsical feats, I'm most proud of our boys for their general intelligence and ability to listen to more "plain language" commands. First, we've trained them to "go to bed" – whether it be because it's actually bedtime, or even just when there is someone at the door and we need to create some space for our guests. They are pretty good at containing their excitement when need be, no matter how difficult a task it proves to be.
Also, we have two young kids, so when there are a couple 85 lbs pups with excitable personalities, we really appreciate that they respond to things like "careful…" or the odd "outta here, boys!". They're pretty intelligent so we usually just talk to them in plain English.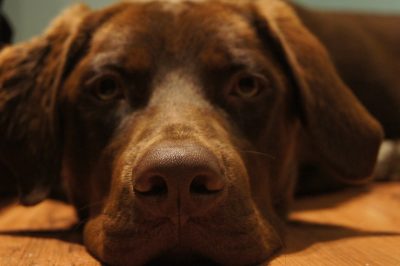 Good Boys. This past year has been pretty manic, so you've no-doubt, like the rest of us, spent a lot of time at home. How have your dogs helped being at home for you? Have they been comforting, or have they just been driving you nuts?
Definitely both! They've certainly loved having us around more (my wife and I both work from home right now), so I'd say we are all more comforting than driving each other nuts – but still, it's a little of both.
Have you always been an animal lover? Have you ever owned any exotic or different pets?
I've always loved animals. When I was a kid, I watched as much Lorne Greene's New Wilderness (Canadian nature show) and Marty Stouffer's Wild America as I did He-Man and Astroboy.
While I haven't had anything more exotic than dogs, it wasn't for lack of trying. When I was a kid, I wanted a pet sooooo badly – but my sister has allergies to dogs and cats. Knowing these options were off the table for our family, at the age of about 6 I started petitioning my parents for non-feline and non-canine options.
I asked them about potentially getting birds (too noisy), turtles (too smelly), fish (too much tank maintenance, also no personality), snakes/lizards (not a chance) – all to no avail. My options for getting a pet were dwindling. One day, while sitting in the back of the family car,
out of nowhere and with no context I asked "can I get a cow?". My question was met with incredulity – but the question was a little too absurd for my character for them not to probe a little further. "No. (?!?) Why would you even ask to get a cow? Your sister's allergic – we can't get a cow", as though that was the one factor that would prove problematic.
I had already thought of this: "I won't keep it at our house"
"Where then?"
"I'll keep it at grandpa's farm" (a 25 minute drive out of the city.)
"Grandpa and Grandma are too busy to look after a cow. Cows have to be fed and cared for."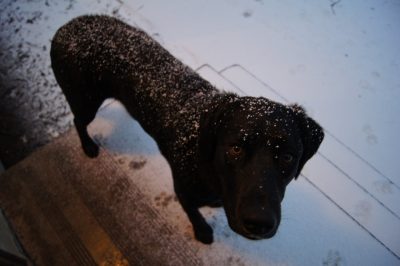 "I will feed them."
"I'm afraid we don't have time to drive you out to the farm every day."
I had thought of this, too: "You won't have to; I'll ride my bike. Every day after school.", thinking that 25 minutes by car must translate to a slightly longer trip by 6-yr old on a bike, but surely shorter than on foot.
Needless to say, as sound as my argument was, it was ultimately uncompelling. To this day, I've never owned a cow nor any other ungulate, much to my dismay.
I'm so sorry you never got a cow. But at least now as an adult, you have your dogs. Are you one of those people that puts your pets into costumes? Don't be shy to tell us about their battle vest.
No, not really. Santa hats are as much as we've dressed them in.
Who looks after your pet whilst you're away on tour/holiday?
We found a wonderful family who dog-sits at their home and they take wonderful care of our boys. The first comment they made after watching them the very first time was, "wow does Bueller ever like to play fetch!"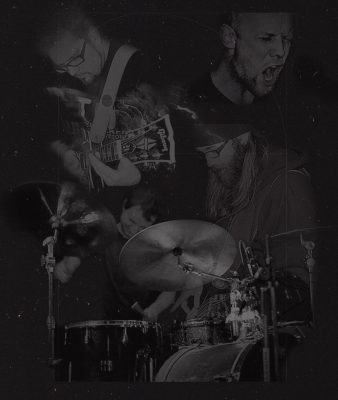 Do they like it when you practice at home? Do they seem to prefer any particular genre of music more than another?
The hounds have never really been too fond of me hosting rehearsals – though it's been much better ever since I soundproofed the basement while building my studio.
Speaking of practicing, any new music in the pipeline? If so when is it due and what can your audience expect?
Yes! I'm happy to announce that my heavy prog project, called Before & Apace, came out with our debut album on May 11, 2021. The album is called The Denisovan and will probably resonate best with fans of Tool, The Mars Volta, Intronaut, and/or The Dillinger Escape Plan.
This album has been a loooonnnng time coming. I actually began writing for it 20 years ago. After recruiting the rest of the ensemble (who also helped finish the compositions), we starting hitting stages around 2011, with an opening spot for The Devin Townsend Project being our crowning achievement on stage. We entered the studio shortly thereafter. While the recording itself didn't take an unreasonable amount of time (15 months or so), it was all the subsequent stuff (mixing, mastering, album art, graphic design, etc) that seemed to take a year or two per step.
Nevertheless, it's finished and I'm thrilled to share it. While this music won't be for everyone, I think it will really connect with some people. Our music is immersive. It isn't intended to be consumed casually. Like many of my influences, I think it will require some amount of investment on behalf of the listener before they can fully engage with and appreciate it. Like many of my influences, I think there will be an evolution of one's relationship with this material. There are some deliberate thematic elements that the music and lyrics both evoke together that may only reveal themselves after repeated listens.
…and of course, there are a couple of parts that just slap for the sake of slappin.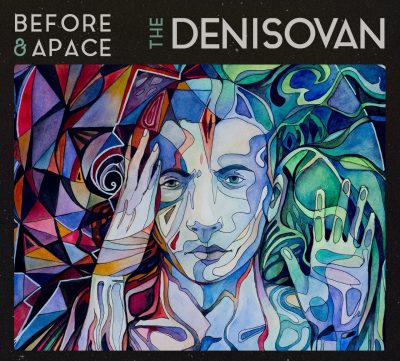 Sounds Awesome! We love a good Slappin' over here. Have you anything you'd like to say to your fans/followers?
Be kind to animals – including the human ones. If you're into the idea of being kind to our fellow animals, our planet, and want to headbang to something in a 19/16 time signature every so often, consider giving our debut album a listen! Thanks, All About the Rock, for letting me gush about my pups and thanks to anyone who gives us a listen!
Thank you for your time. It's been a pleasure as always and don't forget to pat your dogs for us!
Links:
About the author
"It does not require a majority, but an irate, tireless minority, keen to set bushfires in people's minds." Hail Satan!