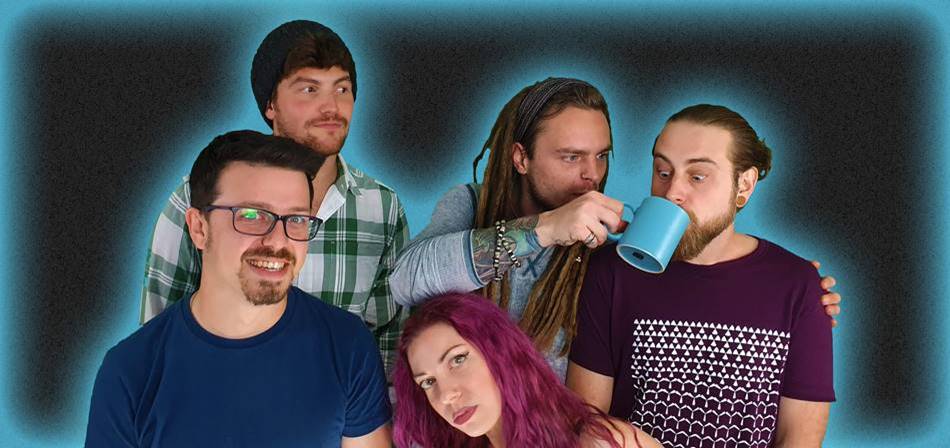 Dirty Vertebrae Announce New EP 'TENSE' and premiere Video 'News at 10'
3rd December 2019
0
By
John Deaux
Dirty Vertebrae's new 3-track EP 'TENSE' will be released on Friday 6th December via The Animal Farm, along with the video release of 'NEWS AT 10' as its first single. These will pave the way for further releases in the New Year.
Dirty Vertebrae are an exciting 5-piece rock/rap collective, hailing from the North-West of England. Rich in hybrid strength from their genre-combining roots, this up and coming band are noted for vibrant energy and presence in live performance, being fronted by great on-stage Yin-Yang chemistry from dual vocalists: soaring female singer Nicole and razor-sharp male rapper Ash P. The band's signature sound combines sharp, rapid-fire socially aware rap with a Northern twang with post-melodic grunge, whilst their high energy and interactions with audiences keep their fans engaged, amused and entertained wherever they perform.
Dirty Vertebrae are made up of singer Nicole, rapper Ash P, drummer Scott, bassist Gaz and guitarist Chris, who were all born within a few miles of each other near Northwich in Cheshire.
Dirty Vertebrae set their sights on becoming a great live act. The band have paid their dues and honed their craft, clocking up thousands of hours in the van, the studio, the rehearsal room, in venues and fields, playing everywhere twice then going back for more! DV have also become firm favourites on the festival scene, making successful festival appearances at Bearded Theory, Beautiful Days, Something to Smile About, CarFest, Deerstock, Equinox and Shrewsbury Fields Forever and their performances earned them repeat slots every year. "A show-stopper every time!" as Deerstock Festival put it. 
What's more, regular airplay and support for Dirty Vertebrae's self-released material from independent online radio stations and BBC Introducing have helped spread the word about the band and their live presence and prowess.
Dirty Vertebrae offer what Peter Sullivan (of Keep Music Live) called "A unique, perfect blend of genres, music that makes you feel, that puts fire in the heart and lifts the soul!"  Mark Kelly (of Star Copiers) described the band as "A bit rappy, a bit rocky, a little metally, a lot dancey and very, very likey."                                                                   
Dirty Vertebrae's latest EP 'TENSE' explores themes of past, present and future tenses. The three tracks 'NEWS AT 10', 'TIPPEX' and 'WORMIN'' explore the way we tackle our problems, stresses and worries. The songs offer observations on the passage of time, removing toxic influence and poisonous energy; the need to rise above the stresses of modern society. The band also satirise the way that the news only feeds us negatives. Expect witty lyricism, inventive wordplay, soaring melodies, soulful guitar, neck-nodding bass and funky drum work – it's the Dirty Vertebrae way!
"For this release," say the band, "we've re-thought the way we write music: perfecting the core elements of the band's style and adding in some creative experimentation with tasteful synth tones while maintaining our true niche — dual vocals, conscious rap and melodic post grunge. TENSE' is not only a release of tension, but pays attention to the past, present and future. We're all really proud of 'TENSE' and can't wait for it to be heard!"
"The initial video release is for 'NEWS AT 10': a satirical swipe at news reporting. We're so sick of only seeing negativity in the news, so decided to create our own off-the-cuff news broadcast within the video. To do this, we captured improvised footage on location and at our rehearsal space using nothing but a humble phone and green screen. Headlines range from the depressive to the ridiculous – this isn't the news as you know it!
"We're a close-knit family, and we feel the fun we have together really shines through in this video. 'NEWS AT 10' is a labour of love and laughter which we can't wait to broadcast… Live on Air!"
Check out Dirty Vertebrae's latest releases, and even better come to a show and experience the band's performance and presence for yourselves!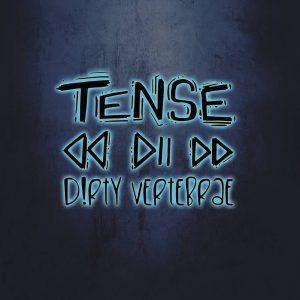 Live Dates
Dec 7, Dogfest, Warsop
Feb 28, Groovy III Festival, Hillcote
March 20, Rebellion, Manchester
www.facebook.com/dirtyvertebrae
How useful was this post?
Click on a thumb to rate it!
Average rating 0 / 5. Vote count: 0
No votes so far! Be the first to rate this post.
Related
About the author
Some say Yank My Doodle, It's A Dandy! is a biographical movie based on John. Some have even said that his favorite artist is Chesney Hawke! All we really know is he sleeps inside out and his hair tastes like candy floss.