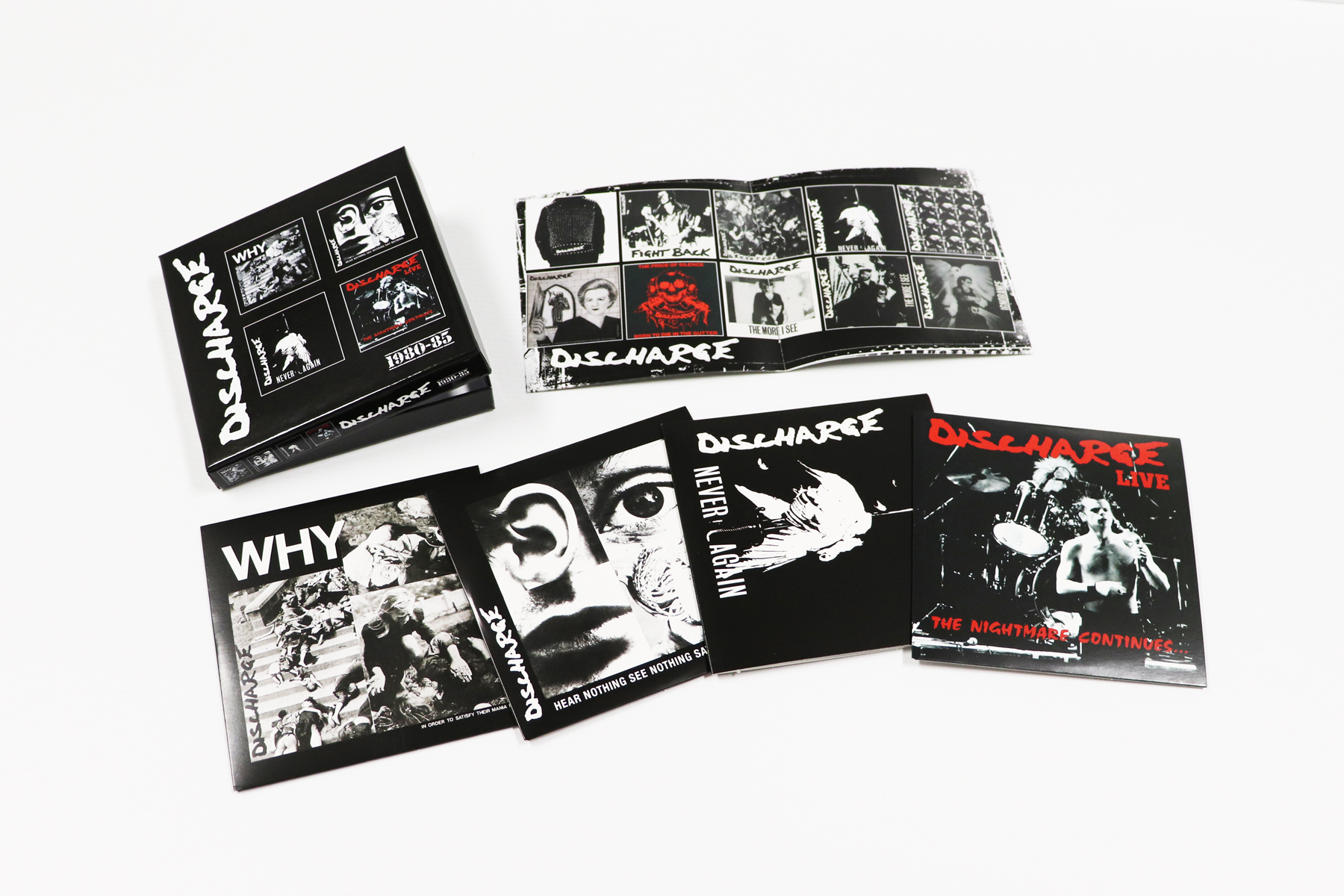 DISCHARGE: 1980-85, 4CD CLAMSHELL BOXSET
25th September 2018
0
By
John Deaux
Formed back in 1977 Discharge are one of the most important Hardcore bands ever to exist. Without them there would be no Napalm Death (or Grindcore for that matter), Metallica, Anthrax, Sepultura or Thrash metal in general. Discharge are to British Hardcore as The Dead Kennedys and Black Flag are to the US culture. They are THAT important.
This box is an absolute monster and will have you slam dancing to your heart's content. The 1st disc is the 1981 e.p WHY? which has been extended to 22 tracks (instead of the original 10) and now clocks in at just under 32 minutes. It's loud, fast and as obnoxious as it gets.  It's an education into what the music of Hardcore actually is. 
Hear Nothing, Say Nothing, Say Nothing is probably the most important album they ever produced. It happens to also contain the tracks Protest and Survive (which Anthrax covered on Attack Of The Killer B's) and Free Speech For The Dumb (which Metallica recorded for their Garage Inc album)
I cannot stress enough how good this album is. It's a must have album.
If you have the debut albums by The Ramones and Sham 69 (or if you're a fan), you NEED this album in your collection. Just buy the box for this album. It's absolutely immense.
The 3rd disc in this box is a bit of an oddity. It's a compilation of singles, B sides and alternative versions of some of the bands best known tracks such as Ignorance, The More I See, and Warning. In all honesty, it's a little bit of a waste of space that could've been put to better use by licensing another classic album (like Grave New World).
However, the 4th and final disc is simply amazing. A rare live recording dating back to 1983. 16 tracks and just under 30 minutes, Discharge thunder through an absolutely brutal set. If you thought The Ramones played fast live, you aint heard feck all yet.
At the end of the day you have 4 discs, 78 tracks and approximately 2 hours of blistering hardcore, and if that's not enough for you, the booklet contains a plethora of material. Ranging from rare images as well as extensive notes in regards to each recording and it's all housed in a really sturdy cardboard shell. Each cover for the CDs have had the original artwork reproduced for historical value.
If you're a fan of Carnivore, Suicidal Tendencies, Bad Religion, Pro-Pain and The Faction, you're going to love this. If you're wondering where a lot of the more extreme music found inspiration, you can't go wrong with purchasing this boxset of Discharge.
British Thrash owes a lot to this band and they're often the unsung heroes of the genre.
Score 10/10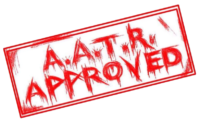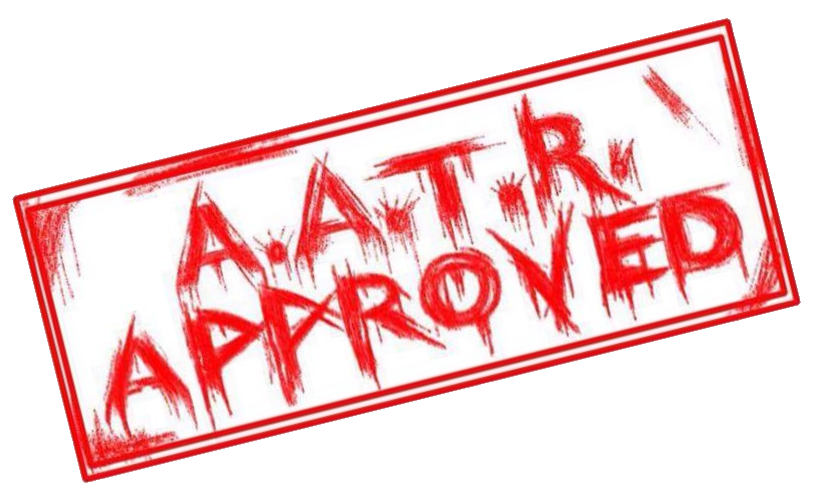 TRACK LIST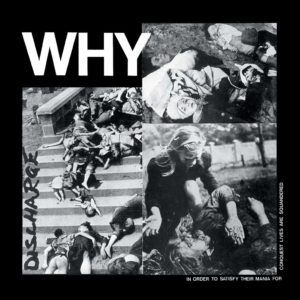 DISC ONE:
WHY?
1. VISIONS OF WAR
2. DOES THIS SYSTEM WORK
3. A LOOK AT TOMORROW
4. WHY
5. MAIMED AND SLAUGHTERED
6. MANIA FOR CONQUEST
7. AIN'T NO FEEBLE BASTARD
8. IS THIS TO BE
9. MASSACRE OF INNOCENCE (AIR ATTACK)
10. WHY (REPRISE)
BONUS TRACKS
11. REALITIES OF WAR
12. THEY DECLARE IT
13. BUT AFTER THE GIG
14. SOCIETY'S VICTIM
15. FIGHT BACK
16. WAR'S NO FAIRYTALE
17. ALWAYS RESTRICTIONS
18. YOU TAKE PART IN CREATING THIS SYSTEM
19. RELIGION INSTIGATES
20. DECONTROL
21. IT'S NO T.V. SKETCH
22. TOMORROW BELONGS TO US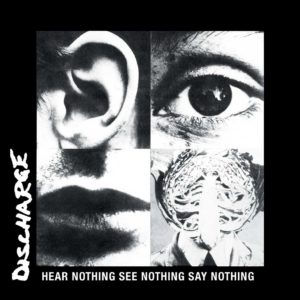 DISC TWO:
HEAR NOTHING
SEE NOTHING SAY NOTHING
1. HEAR NOTHING SEE NOTHING SAY NOTHING
2. THE NIGHTMARE CONTINUES
3. THE FINAL BLOOD BATH
4. PROTEST AND SURVIVE
5. I WON'T SUBSCRIBE
6. DRUNK WITH POWER
7. MEANWHILE
8. A HELL ON EARTH
9. CRIES OF HELP
10. THE POSSIBILITY OF LIFE'S DESTRUCTION
11. Q: AND CHILDREN? A: AND CHILDREN
12. THE BLOOD RUNS RED
13. FREE SPEECH FOR THE DUMB
14. THE END
BONUS TRACKS
15. NEVER AGAIN
16. DEATH DEALERS
17. TWO MONSTROUS NUCLEAR STOCK- PILES
18. STATE VIOLENCE/STATE CONTROL
19. DOOMSDAY
DISC THREE:
NEVER AGAIN
1. WARNING
2. NEVER AGAIN*
3. HEAR NOTHING SEE NOTHING SAY NOTHING *
4. THE NIGHTMARE CONTINUES *
5. WHERE THERE IS A WILL
6. DRUNK WITH POWER *
7. THE FINAL BLOOD BATH *
8. ANGER BURNING
9. TWO MONSTROUS NUCLEAR STOCKPILES *
10. THE PRICE OF SILENCE
11. PROTEST AND SURVIVE *
12. BORN TO DIE IN THE GUTTER
13. DOOMSDAY *
14. THE MORE I SEE
15. STATE VIOLENCE/STATE CONTROL *
16. IN DEFENCE OF OUR FUTURE
17. DECONTROL *
BONUS TRACKS
18. THE MORE I SEE (EXTENDED VERSION)
19. IGNORANCE
20. NO COMPROMISE
21. IGNORANCE (EXTENDED VERSION)
* Remix Version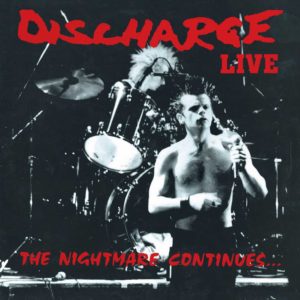 DISC FOUR:
THE NIGHTMARE CONTINUES… LIVE
1. NEVER AGAIN
2. HEAR NOTHING SEE NOTHING SAY NOTHING
3. THE NIGHTMARE CONTINUES
4. REALITIES OF WAR
5. STATE VIOLENCE/STATE CONTROL
6. HELL ON EARTH
7. CRIES OF HELP
8. POSSIBILITY OF LIFE'S DESTRUCTION
9. THE FINAL BLOODBATH
10. PROTEST AND SURVIVE
11. DOOMSDAY
12. DRUNK WITH POWER
13. WHY?
14. THE BLOOD RUNS RED
15. TWO MONSTROUS NUCLEAR STOCKPILES
16. DECONTROL
Release Date
12th October 2018
Label
Captain Oi
For all things Discharge, click HERE and to purchase this amazing collection, click HERE
How useful was this post?
Click on a thumb to rate it!
Average rating / 5. Vote count:
Related
About the author
Some say Yank My Doodle, It's A Dandy! is a biographical movie based on John. Some have even said that his favorite artist is Chesney Hawke! All we really know is he sleeps inside out and his hair tastes like candy floss.