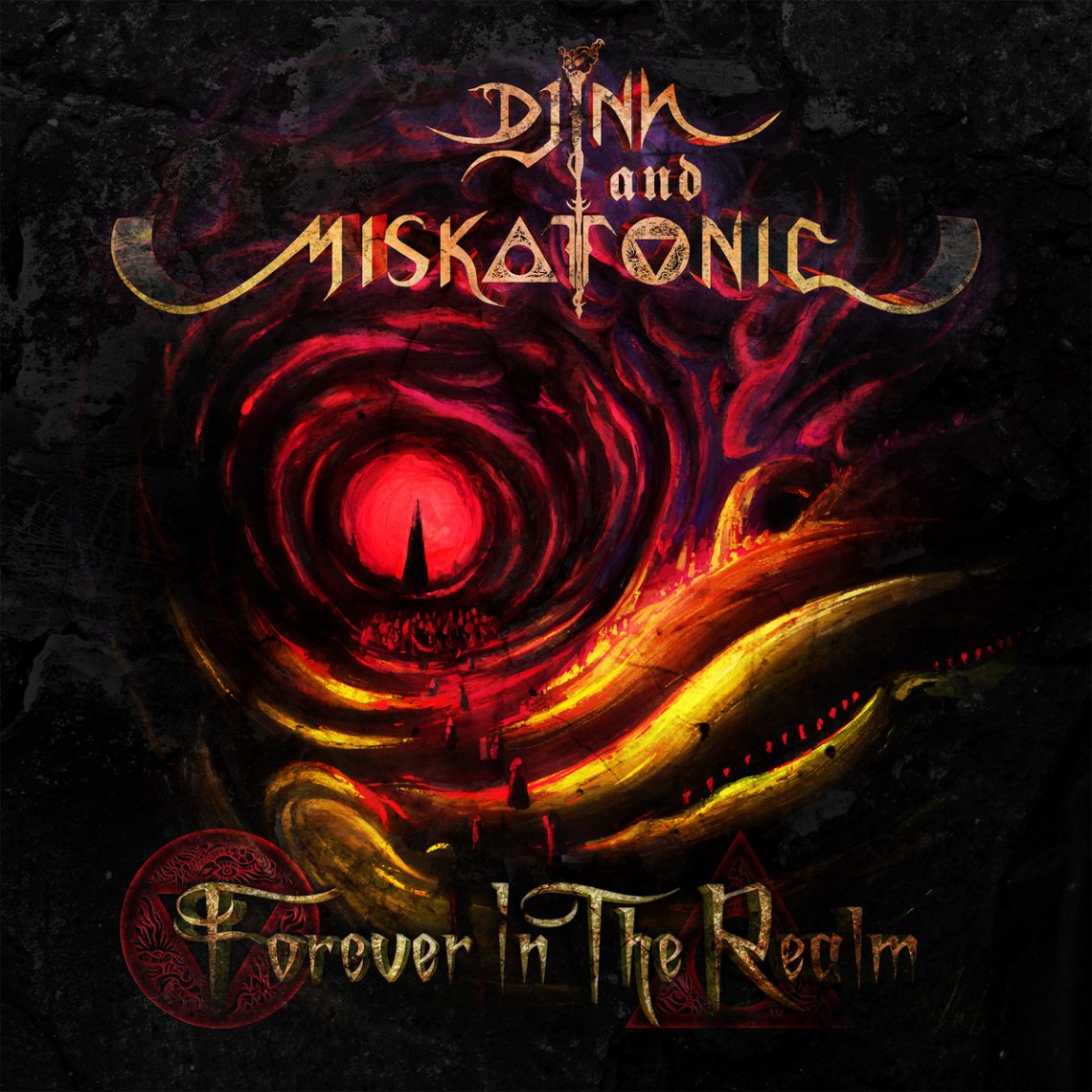 Djinn and Miskatonic – Forever In The Realm
9th November 2013
I'm a big fan of the Indian metal scene – there are a lot of up and coming bands over there who are doing a great job of creating high quality music that will appeal to fans of the bigger western bands, but without sacrificing their own unique sounds and take on things.
I've recently reviewed the excellent new Reptillian Death album, and interviewed the awesomely fear inducing Dr Hex from Albatross, and am always on the the lookout for new releases by promising Indian metal acts – so was thrilled to be sent a copy of the debut album from Bangalore based Djinn and Miskatonic for review.  This is a band who I have heard great things about and who look like they are going to go places.
Opener, 7 Year Witch, is a fantastically brooding 11 minute track that contains elements of doom metal, sludge, and stoner rock.  It's slow, eerie, and atmospheric as hell, with clear horror literature influences – which I suppose is what you'd expect from a band called Djinn and Miskatonic (a djinn is a genie or spirit, and miskatonic is the university in H.P. Lovecraft's town of Arkham).  It's a great track and sets the tone perfectly for the rest of the album.
The second track, 'Book of the Fallen', starts with a funky bassline and then the full-blown doom metal sound kicks in.  It's similar in tone to the first track, but has a few more riffs to shake things up a bit.  'Vulcan's Forge' is a song about alcoholic excesses, and is a lot more groovy in nature – though it's still a slow paced sludger of a track, with a plodding sound so catchy that once I'd heard it I couldn't get out of my head.
Fourth track, 'Voice from the Tomb' is a 1 minute track of backwards speaking – think Iron Maiden's 'Still Life' – I've no idea what it's saying but it's a nice breaker between the previous more humourous track and the final, darker, track. 'Weird Tales' continues where 'Book of the Fallen' left off – with a creeping evil sounding track that again combines stoner rock and doom metal, and tops it off with some black metal vocals.
This is an impressive debut album from a band that are already showing a lot of promise, and I will be following their career with interest.  It's also worth noting that 'Forever in the Realm' is the first release of the Transcending Obscurity India label (a sub-label of Transcending Obscurity), and on the basis of this album I will definitely be keeping an eye out for their future releases.
If you like doom metal or stoner rock, this album is definitely worth getting – it's currently available from the band's bandcamp page (see link below) as a digital album for $5, or as a limited edition CD for $10 (price includes shipping anywhere in the world!).  Check it out !
Score: 8.5 out 10
[box_dark]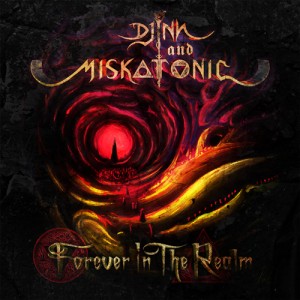 ALBUM INFO
Tracklist
1. 7 Year Witch
2. Book of the Fallen
3. Vulcan's Forge
4. Voice from the Tomb
5. Weird Tales
Release Date
28th August 2013
Record Label
Transcending Obscurity India
Website
http://transcendingobscurityindia.bandcamp.com/album/forever-in-the-realm
[/box_dark]