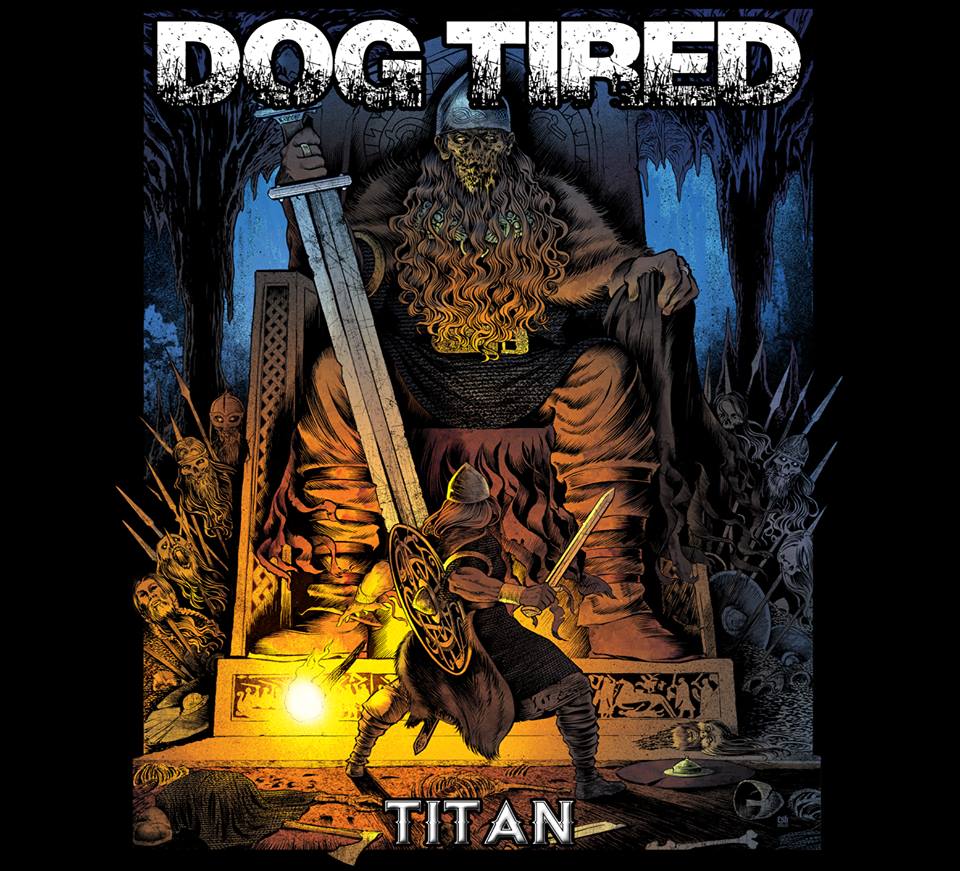 Dog Tired – Titan
22nd September 2014
On Saturday I went along to Studio 24 in Edinburgh for the album launch of Disposable's debut album, At The Foot Of The World (reviewed here at All About The Rock last week).  It was a great evening – a few good mates, the beers were flowing, and the music kicked ass.  Not only did Disposable play a blinder of a set, but they were ably supported by several other bands – including Dog Tired.
Dog Tired play brutal metal that has elements of Pantera, Soulfly, and Lamb of God to it, but at the same time manages to sound unique.  Live, they killed it, their set really getting the crowd going and creating a massive mosh pit.  I was so impressed that I had a chat with the guys afterwards and was able to get a copy of their album Titan for review.
Opening track 'Chthonic' is a gentle acoustic number that lulls the listener in… and then 'God Disease' kicks in and things get seriously fucking heavy, with the track ploughing along like an out of control juggernaut.
'Iron Sky' is slightly faster with a groove metal feel to it, but it's still as heavy as ten tonnes of solid steel.  This is the sort of track that was written to stomp round the pit to!  'The Colonel' and 'The Digital Plague' carry on in the same vein, blending groove metal and death/thrash elements to create a bastard hybrid as mean as hell.
'Impact' is faster, but doesn't sacrifice any of the heaviness.  The guitar riffs here are awesome, and this is probably my favourite on the album as a result.  'They' keeps this momentum going, while again retaining the pounding heaviness.
… as heavy as ten tonnes of solid steel… you need to check these guys out – seriously awesome !!
Rich Dodgin
'Mad Jack' slows things down again, but the guitar work is intricate with some more catchy as hell riffs.  Final track 'Cronos' starts of acoustically, but then things step up a gear and the crunching guitars, pummelling drums, and rasping vocals finish the album off brilliantly with another slab of brutality.
For a self-released album, the production is impressive – perfectly capturing the raw sound of the music without sacrificing the sound quality – and the CD comes with a full cover CD booklet containing all the lyrics.
These guys sure as hell can play, and with Titan they've created one hell of album.  If you like heavy as fuck metal, or are a fan of Pantera, Soulfly, or Lamb of God then you need to check these guys out – seriously awesome !!
Score: 9 out of 10
ALBUM INFO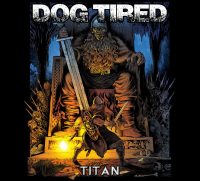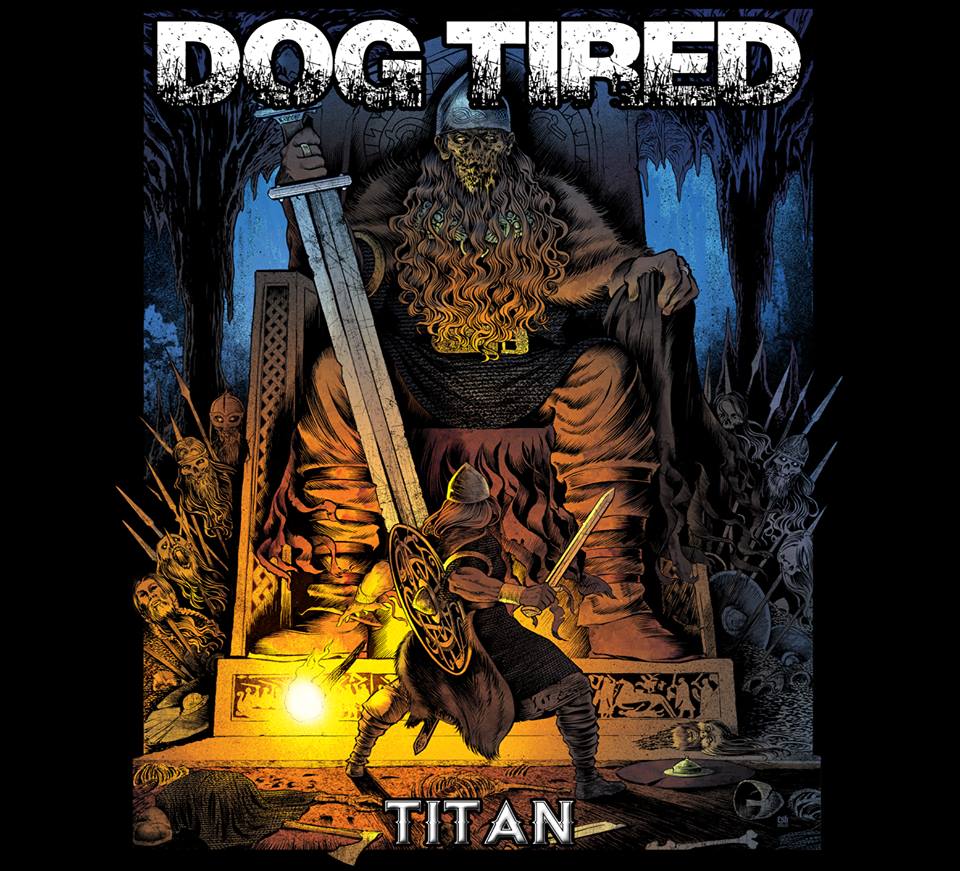 Tracklist
1. Chthonic
2. God Disease
3. Iron Sky
4. The Colonel
5. The Digital Plague
6. Impact
7. They
8. Mad Jack
9. Cronos
Record Label
Self-released
Release Date
31st May 2013
Links
https://www.facebook.com/dogtiredmetal?fref=ts
http://dogtiredmetal.bigcartel.com