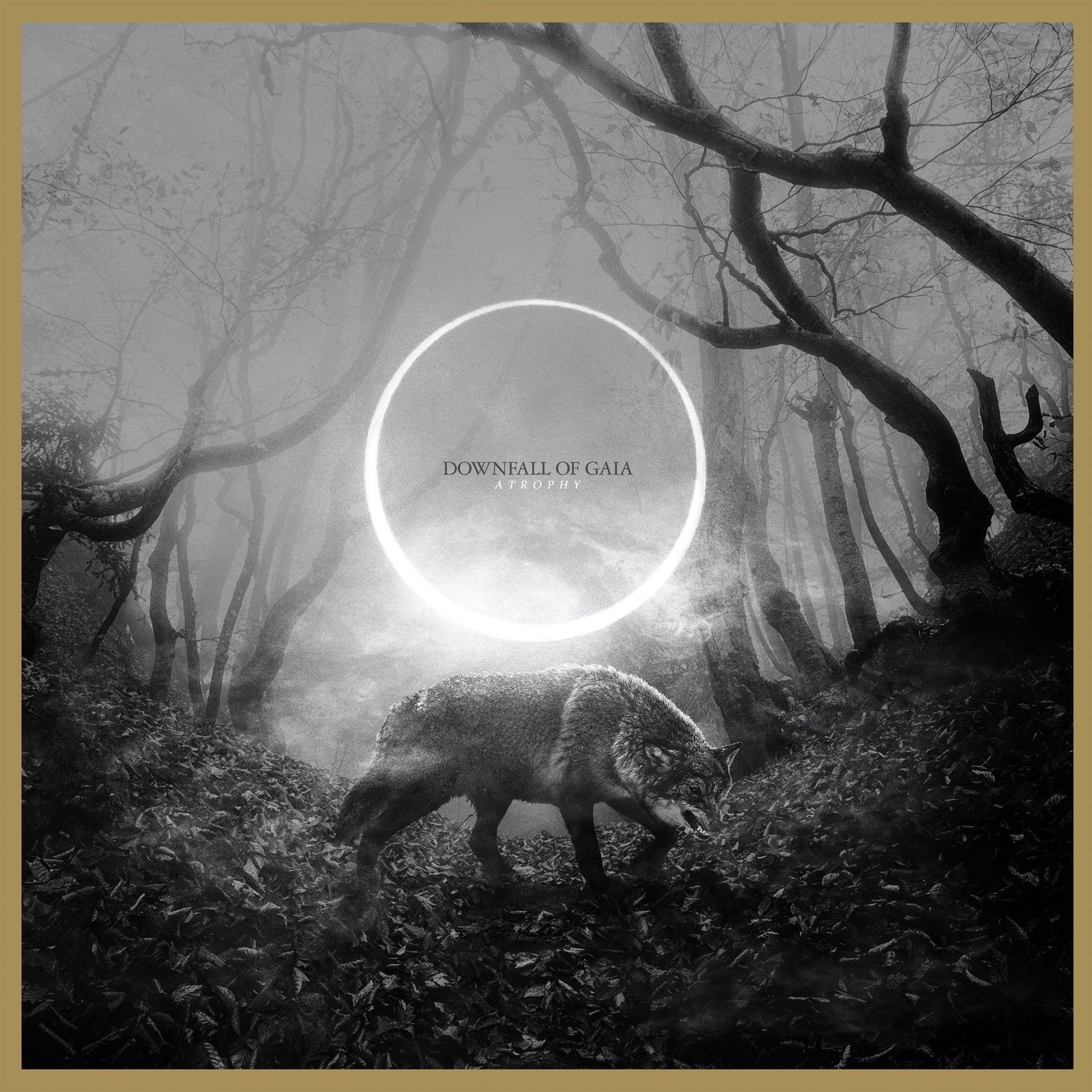 Dominik Goncalves dos Reis – Downfall of Gaia Interview
26th October 2016
Dominik Goncalves dos Reis (Vocals/Guitar) from Downfall of Gaia stopped by for a brief chat & a coffee

Your new record 'Atrophy' comes out in November, can you tell us a little bit about the album?
'Atrophy' is a concept record about the constant dialogue between life and death in which each and everyone is caught day by day, where life itself became the Sisyphean masterpiece.A story told from birth to death. It deals with the dark aspects each and everyone has to go through, questioning life and its happenings. Musically seen i would say 'Atrophy' is the straightest piece of music we've written so far.
What was the recording process like for this?
It was pretty smooth and easy. All of us were prepared pretty well so we made it in time without any bigger problems. We worked together with Jan Oberg at Hidden Planet Studio in Berlin and we couldn't ask for a better guy. Great person to work with, super relaxed atmosphere. We really enjoyed recording this album at his place!
What does the artwork on Atrophy signify and how does it tie into what is being expressed musically?
Like we also did for our previous releases we once again worked together with Sascha/Written In Black. When all of this started we exchanged ideas about the artwork, like always, but a direction was set quickly after we started to speak about it. Nature itself is breakable like glass, just like our lives itself. It is just the perfect metaphor for what is going on the record.
Did you enjoy being in the studio?
To be honest I'm not such a big fan of studio-time. I mean it is great to see a song growing and things getting together step by step but it can also be very exhausting and tiring if you are not in the right mood or whatever. But as i said before we really enjoyed recording this album!
You guys got to play 'Summer Breeze Festival' in Germany, were you able to catch any other bands while you were there and if so which bands stood out for you?
Unfortunately not. It was the first day of our tour and we had to leave the next morning pretty early. We arrived late, played around 10pm and afterwards the day at Summer Breeze was already done. But usually I enjoy walking around, checking out bands and soaking up the atmosphere. I mean, depends on the festivals but usually there is always something that grabs my interest.
What was the most memorable part of the tour for you?
I would say it was 'Amplifest' in Porto/Portugal. This is by far one of our favorite festivals around and we were really looking forward to play. Great people, amazing line up, great everything!
If you ever have the chance to check it out do yourself a favor and do it! You won't regret it. I mean every night had its own charm but since we are not that often in Portugal playing shows this one was a special night we were looking forward to.

What do you guys get up to to pass the time while traveling on tour?
There is not much you can do while sitting in the van. Listening to music, have a drink, read, talk, sleep. Of course if time allows we are doing the classic tourist stuff, exploring the city. Unfortunately because of the usual lack of time this is definitely not happening everyday. Most of the time we are sitting in the van, hanging around at gas stations or the venue.
On your days off in between shows what do you guys get up to?
All of us have to work. It is not like we could go on holidays after a tour or whatever. Usually we go back to work and live our everyday life.

Whats next for the band?
Touring! Right now we are preparing for 2017. Some tours are in the making and we are really looking forward to play the new material live!
Anything you would like to say to your fans?
It sounds cliché but thanks a lot for the support and hope to see you atone of the upcoming shows! It is highly appreciated!
Check out Downfall of Gaia HERE