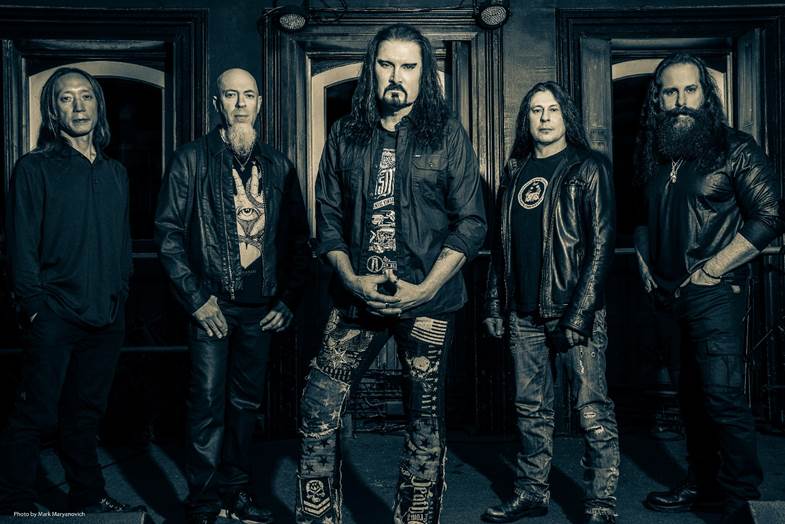 Dream Theater – "Distance Over Time"
19th February 2019
0
By
Gavin Griffiths
The year 1985 held some key moments in cultural history; Nintendo released it's now legendary NES console in America, changing gaming forever…there was THAT Live Aid concert…and there was also the birth of one of rock and metals most long-standing, respected bands of all time; DREAM THEATER. The prog rock pioneers (Now consisting of vocalist James LaBrie, guitarist John Petrucci, keyboardist Jordan Rudess, bassist John Myung and drummer Mike Mangini) have set the bar for progressive rock and metal for over three decades now and they show no signs of stopping as they unleash their fourteenth studio album "Distance Over Time". The question is…if speed equals distance over time, how quickly over the next hour will it take this reviewer to decide if this album is actually any good?
The album opens up with the lead single "Untethered Angel" and while initially starting as some soothing, softly plucked guitar piece, it quickly descends into a barrage of riffs and crushing percussion; appropriately becoming free and untethered itself, like a cathartic release through noise. Vocally LaBrie is clean and clear and brings subtle elements of power metal to proceedings in places, though there are times something a touch grittier would benefit the instrumentation. Speaking of, it's not long before we're met with lashings of solo guitar work and countering keyboard play, the latter taking on an old-school tone…properly indulgent prog rock this, very much as you'd expect. "Paralyzed" initially opens up with a deeper, chugging riff and the atmospheric slow build leads us to what sounds like it should be an enjoyable slab of metal, but again LaBrie lack's that certain oomph, and as soon as the piano comes into play, all hopes of that metal mauling are lost…which is a shame.
"Fall Into The Light" more or less does the same; coaxing you in with some more traditional metal riffage getting your hopes up, and really goes for it when the song kicks into gear with an up-tempo sense of urgency, but it's not long before the song meanders into more self-servicing; over seven minutes long, there's plenty of drawn out instrumentation and already patience begins to wear thin. "At Wit's End" goes one step further clocking in at three weeks long (I jest it's just short of ten minutes) and again, its rich in its off-kilter progressive polyrhythmic riffs and key changes, but boy does it drag on…you know, just because you can, doesn't mean you should. The title is fitting mind as by this point I really am at my wit's end. "Out Of Reach" combines elegant piano and emotive guitar play to deliver a soothing ballad, while closing bonus track "Viper King" blends hard-rock riffs and more old-school synths for a more energetic, ballsy piece, ending the album on a higher note. 
While the musicianship simply has to be applauded here; the grandiose fret-wankery and general level of instrumentation is impressive, there's no argument there, but the ten tracks run for what feels like forever…and this is meant to be one of Dream Theater's shortest records! If there was a little more substance vocally I might be more invested in this; and it'd do the riffs justice at the same time. Distance over time is sadly too far, and takes far too long.
Score: 5 / 10
Record Label: Inside Out
Release Date: February 22nd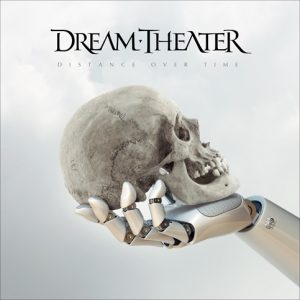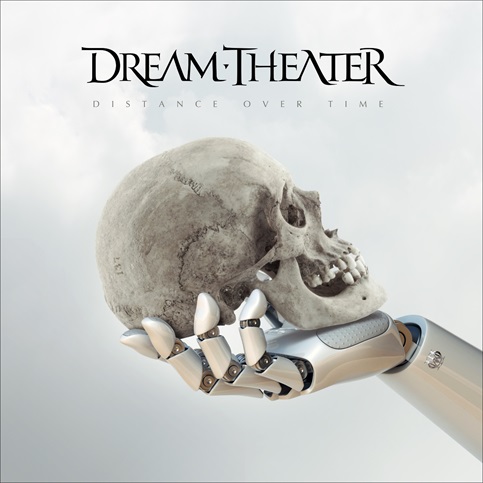 Track List:
"Untethered Angel"
"Paralyzed"
"Fall Into The Light"
"Barstool Warrior"
"Room 137"
"S2N"
"At Wit's End"
"Out Of Reach"
"Pale Blue Dot"
How useful was this post?
Click on a thumb to rate it!
Average rating 0 / 5. Vote count: 0
No votes so far! Be the first to rate this post.
Related
About the author
Gavin Griffiths AKA GavTheGothicChav 31 Based In South Wales Favourite Bands: HIM, The 69 Eyes, Paradise Lost, CKY, Rise Against, Alkaline Trio, Type-O-Negative, Turbonegro, Depeche Mode... Enjoys: Pizza, Jack Daniel's, Comedy Roasts, WWE, Horror Movies, Sloths, Panda's, Eurovision Dislikes: The Concept Of Being "Offended", Hype, Instrumental Tracks, Interludes, Overly Long Tracks