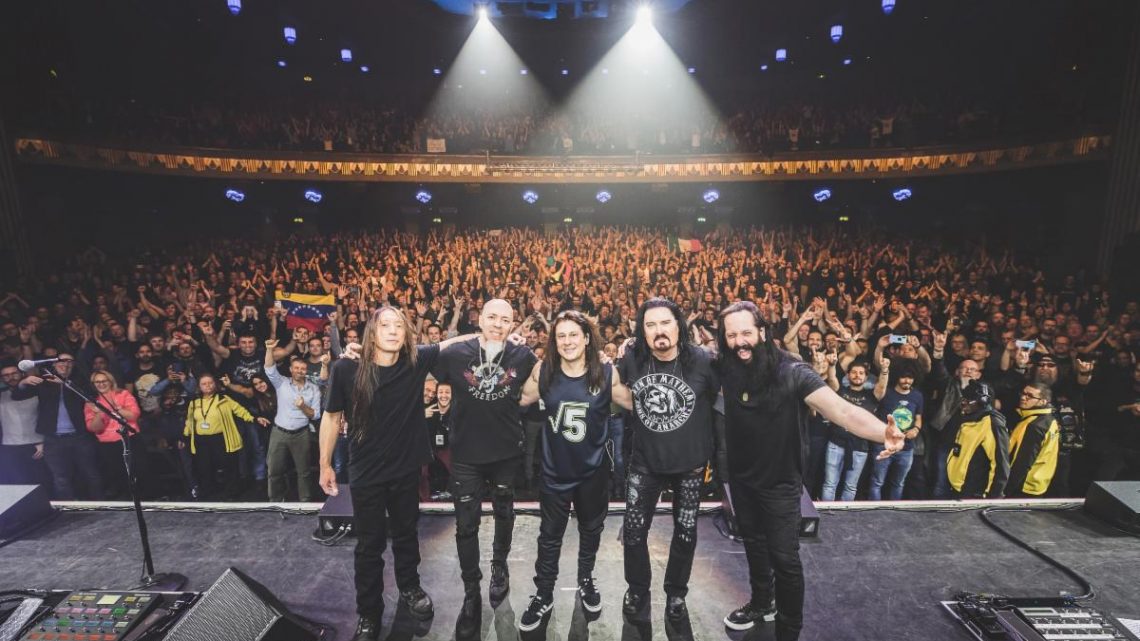 Dream Theater – Distant Memories Live In London – Review
24th November 2020
0
By
George Simpson
There is plenty to celebrate about this album, and its difficult to know where to start, or finish. Firstly, after a year where live gigs have been confined to the past for, hopefully a short time, a brand new live album is the next best thing. Secondly, the tour and this release marks the 20th Anniversary of the sublime Metropolis Pt 2: Scenes From A Memory album. It was a career game changer for Dream Theater upon its release. Thirdly, the tour was to promote the release of Distance Over Time, their 2019 follow up to 2016's challenging The Astonishing. It was a spectacular return to form. What we have here is a 3 CD/2 DVD record of their performances at London's Hammersmith Apollo in February 2020, just before everything changed.   
 Why mark the 20th anniversary of this particular album? Without a doubt, this was no ordinary album in the story of Dream Theater. Scenes From a Memory was their fifth studio album and was recorded when they were at a crossroads in their career. Having broken through with 1992's Images and Words album, they had a hit single they weren't expected to ever have with Pull me Under. This inevitably lead to label pressure for a repeat. Three further albums trying to match that success by balancing label demands with their own progressive artistic muse brought them to a fork in the road both creatively and personally. Finally given a free reign creatively by their record label, they let their progressive side run free, they went for broke and made their first concept album, the 77 minute monster recreated superbly here.
 Like Rush and Marillion before them who made their classic concept albums 2112, Misplaced Childhood and Brave when sat in the last chance saloon, the decision paid off handsomely. It's success set them on a path they've been on ever since. By following their musical instincts they have since released another nine studio albums lapped up by an ever growing fan base. This album celebrates their leap of faith recording it when failure could've been the end of the group. In a world where music becomes ever more formulaic, they went into battle with a major label, creatively, and won the war. 
 The first part of the show showcases tracks from The Distance Over Time album. Without a doubt,  the highly controversial The Astonishing double album rock opera in 2016 split their fan base down the middle. They adopted a more a back to basics approach on the follow up, and this really comes across in the live versions. Rampaging opener Untethered Angel kicks things off in fine style. Firing straight out of the blocks, as if to blow away any lingering cobwebs from the previous album. Then it's back to 2009's A Nightmare to Remember, a 16 minute epic that flies by. New tracks Fall Into The Light and Barstool Warrior are next up the former another piece of virtuoso driven metal, the latter a more reflective change of pace. 
 Watching the accompanying DVD really brings home just how talented Dream Theater are as individuals, but also as a collective. Each player is undoubtedly a virtuoso on his chosen instrument. They all manage to show off their chops, but manage to compliment each other perfectly.  As well as that, after a year where sterile streamed gigs have become the norm, to actually sit back and watch one involving a crowd again is a joy. Additionally, there is the visual element of the show too, with the obligatory screens at the back of the stage. Put all this and the quality of material being played together and it's a truly euphoric experience, and much needed in current times!
Back to the show..2007's In The Presence of Enemies Pt 1 is followed by new album standout track for me, Pale Blue Dot, before we are ready for the main event of the evening.
After a short intro, we are treated to the magnificent Metropolis Pt2: Scenes From A Memory in its glorious entirety. While it was a triumph of artistic belief by the band, it was, and still is, one of the greatest prog metal albums of all time. It's story plays out the tale of Nicholas, a young man undergoing hypnotherapy to have his dreams analyzed. Through this he discovers his past life as Victoria, and learns about her life and murder. There is also a shocking twist at the end of the album. No spoilers here, google it should you wish! Just sit back and enjoy the journey into his mind. 
  The album is recreated superbly, and while it is a very enjoyable listen, its best enjoyed on the accompanying DVD. The theatricality of it really shines through in this format. Vocalist James La Brie delivers a superb performance, adding empathy into the parts he's playing throughout. He particularly shines on Through Her Eyes  a beautiful ballad at the midway point of the album. Delivering everything across the board from instrumentals, ballads and full on metal blow outs, its simply bloody brilliant! Granted it's hard to be critical of a live performance featuring such virtuoso performances. The interplay between guitarist John Petrucci, John Myung on six string bass and Jordan Rudess throughout is a joy to watch. All backed by Mike Mangini on a kit so large even the late Neil Peart would've thought it OTT.  The highlight for me is the Beyond This Life, a superb metal track, regardless of genre. But picking highlights is hard with so much choice. 
 It's such a great performance that encoring with At Wit's End from Distance Over Time almost seems unnecessary. This is a superb package, and there is something for both the long term Dream Theater aficionado and newcomers to savour. It's the latest in a long list of superb live releases from a truly special band. Apologies for the long fanboy-esque review, but it really does deserve celebrating on a number of levels. There is so much more that could be said, but the music will do that itself when you do yourself a favour and listen to it. 
Score:  9/10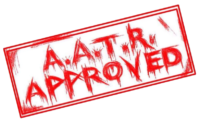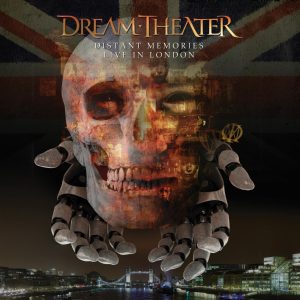 Tracklisting:
1 – Untethered Angel
2 – A Nightmare To Remember
3 – Fall Into Light
4 – Barstool Warrior
5 – In The Presence of Enemies
6 – Pale Blue Dot
7 – Scenes Live Intro
8 – Scene One: Regression
9 – Scene Two: I – Overture 1928
10 – Scene Two: II- Strange Deja Vu
11 – Scene Three: I – Through My Words
12 – Scene Three: II – Fatal Tragedy
13 – Scene Four: Beyond This life
14 – Scene Five: Through Her Eyes
15 – Scene Six: Home
16 – Scene Seven: I – The Dance of Eternity
17 – Scene Seven: II – One Last Time
18 – Scene Eight: The Spirit Carries On
19 – Scene Nine: Finally Free
20 – At Wit's End
21 – Paralysed (Bonus Track)    
Release Date:- 27th November 2020
Label: –Insideout
For all things Dream Theater, click HERE and to purchase the album, click HERE
How useful was this post?
Click on a thumb to rate it!
Average rating 4.5 / 5. Vote count: 4
No votes so far! Be the first to rate this post.
Related