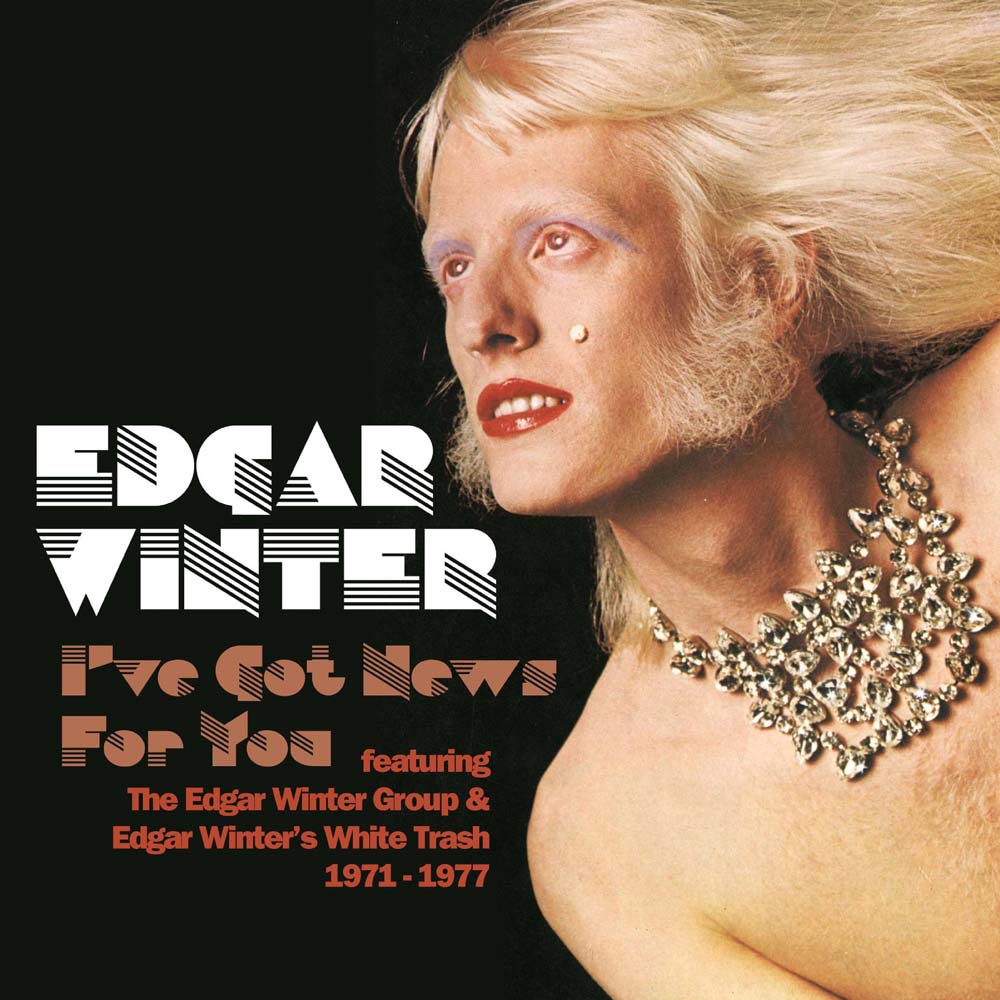 EDGAR WINTER GROUP & WHITE TRASH: I'VE GOT NEWS FOR YOU, FEATURING THE EDGAR WINTER GROUP & EDGAR WINTER'S WHITE TRASH 1971 – 1977, 6CD CLAMSHELL BOXSET
15th February 2018
What can be said about multi instrumentalist Edgar Winter that hasn't been said before? Well, this box says a lot.
Spanning 6 incredibly prolific years featuring some amazing artists like Rick Derringer and Jerry Lacroix, I've Got News For You has 6 brilliant albums that have been expanded with singles, edits and mono versions. In fact 28 tracks spread over the 6 discs.
The great thing about these albums is the amount of differing musical styles that are contained within each album. 
From rockers such as Frankenstein,
Gospel Blues of
Give It Everything You've Got, 
(which has been recently covered by Beth Hart and Joe Bonamassa on the album
Black Coffee)
and of course
I Just Can't Turn You Loose
which was featured in the classic 1980's movie,
The Blues Brothers
This box truly has something for everyone with an eclectic taste in music, and when you have sleeve notes by the musical guru that is Malcolm Dome, you know you're onto a winner.
This is an absolute monster of a set that has been put together in a stunning Clam Shell box with the albums housed in replica album artwork cardboard sleeves. If you've been looking to replace the vinyls (which now go for some silly money) then look no further.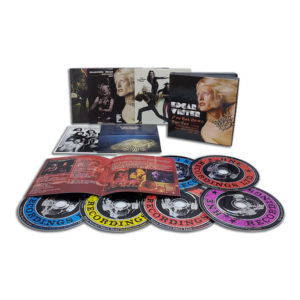 Score 7.5/10
TRACK LIST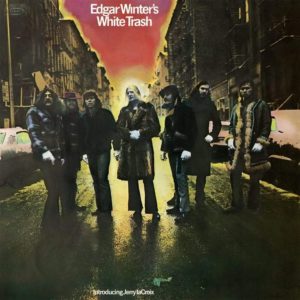 DISC ONE
EDGAR WINTER'S WHITE TRASH
1. GIVE IT EVERYTHING YOU GOT 
2. FLY AWAY
3. WHERE WOULD I BE
4. LET'S GET IT ON
5. I'VE GOT NEWS FOR YOU
6. SAVE THE PLANET
7. DYING TO LIVE
8. KEEP PLAYIN' THAT ROCK 'N' ROLL
9. YOU WERE MY LIGHT
10. GOOD MORNING MUSIC
BONUS TRACKS
11. KEEP PLAYIN' THAT ROCK 'N' ROLL (SINGLE EDIT) 
12. WHERE WOULD I BE (WITHOUT YOU) (SINGLE EDIT)
13. WHERE WOULD I BE (WITHOUT YOU) (MONO EDIT)
14. GIVE IT EVERYTHING YOU GOT (SINGLE EDIT)
15. GIVE IT EVERYTHING YOU GOT (MONO EDIT)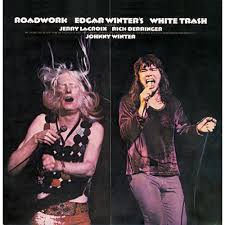 DISC TWO
ROADWORK
1. SAVE THE PLANET
2. JIVE, JIVE, JIVE
3. I CAN'T TURN YOU LOOSE 
4. STILL ALIVE AND WELL
5. BACK IN THE U.S.A.
6. ROCK AND ROLL, HOOCHIE KOO
7. TOBACCO ROAD
8. COOL FOOL
9. DO YOURSELF A FAVOR
10. TURN ON YOUR LOVELIGHT
BONUS TRACKS
11. I CAN'T TURN YOU LOOSE (MONO EDIT)
12. I CAN'T TURN YOU LOOSE (SINGLE EDIT)
13. COOL FOOL (SINGLE EDIT)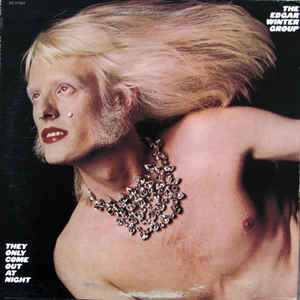 DISC THREE
THEY ONLY COME OUT AT NIGHT
1. HANGIN' AROUND 
2. WHEN IT COMES 
3. ALTA MIRA
4. FREE RIDE
5. UNDERCOVER MAN
6. ROUND & ROUND
7. ROCK 'N' ROLL BOOGIE WOOGIE BLUES 
8. AUTUMN
9. WE ALL HAD A REAL GOOD TIME 
10. FRANKENSTEIN
BONUS TRACKS
11. FRANKENSTEIN (EDIT)
12. FRANKENSTEIN (MONO EDIT) 
13. ROUND & ROUND (SINGLE EDIT) 
14. ROUND & ROUND (MONO EDIT) 
15. FREE RIDE (SINGLE EDIT)
16. FREE RIDE (MONO EDIT)
17. CATCHING UP – B-SIDE
18. FRANKENSTEIN (SINGLE EDIT) 
19. HANGIN' AROUND (MONO EDIT)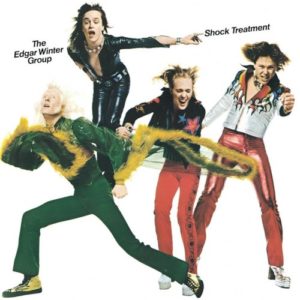 DISC FOUR
SHOCK TREATMENT
1. SOME KINDA ANIMAL 
2. EASY STREET
3. SUNDOWN
4. MIRACLE OF LOVE 
5. DO LIKE ME
6. ROCK & ROLL WOMAN
7. SOMEONE TAKE MY HEART AWAY 
8. QUEEN OF MY DREAMS
9. MAYBE SOME DAY YOU'LL CALL MY NAME
10. RIVER'S RISIN' 
11. ANIMAL 
BONUS TRACKS
12. RIVER'S RISIN' (MONO EDIT)
13. RIVER'S RISIN' (SINGLE EDIT)
14. SOMEONE TAKE MY HEART AWAY (MONO EDIT)
15. SOMEONE TAKE MY HEART AWAY (SINGLE EDIT)
16. EASY STREET (MONO EDIT)
17. EASY STREET (SINGLE EDIT)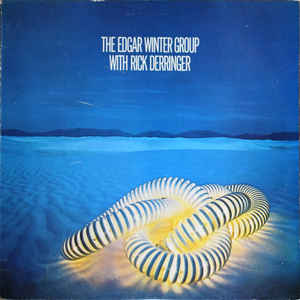 DISC FIVE
WITH RICK DERRINGER
1. COOL DANCE
2. PEOPLE MUSIC
3. GOOD SHOT
4. NOTHIN' GOOD COMES EASY 
5. INFINITE PEACE IN RHYTHM 
6. PARADISE / SIDES
7. DIAMOND EYES
8. MODERN LOVE
9. LET'S DO IT TOGETHER AGAIN 
10. CAN'T TELL ONE FROM THE OTHER
11. J.A.P. (JUST ANOTHER PUNK) 
12. CHAINSAW
BONUS TRACKS
13. DIAMOND EYES (SINGLE EDIT) 
14. DIAMOND EYES (MONO EDIT) 
15. PEOPLE MUSIC (MONO EDIT)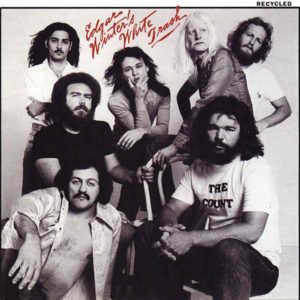 DISC SIX
RECYCLED
1. PUTTIN' IT BACK 
2. LEFTOVER LOVE 
3. SHAKE IT OFF 
4. STICKIN' IT OUT 
5. NEW WAVE
6. OPEN UP
7. PARALLEL LOVE
8. THE IN AND OUT OF LOVE BLUES
9. COMPETITION
BONUS TRACKS
10. STICKIN' IT OUT (MONO EDIT) 
11. STICKIN' IT OUT (SINGLE EDIT)
Release Date
February 23, 2018
Label
HNE Recordings
For all things Edgar Winter related click HERE and to purchase this amazing box set, click HERE