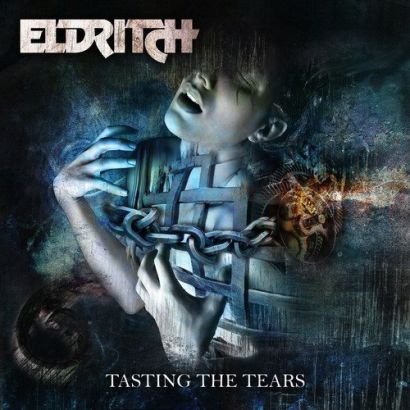 Eldritch – Tasting The Tears
13th February 2014
Am back again so quickly and next up is Italian metallers ELDRITCH album "Tasting the Tears". Like a few of you I have heard of ELDRITCH but had actually never heard anything by them but was under the influence that they were a power/prog metal band (is big in Italy)? After doing a little research into the band I have found that they have been going for 23 years and this is their ninth studio album, so there you go a little spotlight on the career of ELDRITCH.
So do ELDRITCH deliver what I expect? Well of course they do (am always right) this is 53 minutes of progressive power metal and has all the small chugs and semi-thrash guitar riffage attack, powerful vocals, verse-chorus structure, the occasional
complicated bass work and odd rhythms and geometrical guitar work swaying in and out of the foundations with finally huge slabs of keyboards adding to the songs. This album though is more melodic and melancholic than I expected, songs still mainly
have the progressive metal foundation to them. However the keyboards are more prominent in the mix and it reminds me a little of symphonic metal which some might see as a good thing and others as a bad one. The lyrical theme of "Tasting the Tears" is all about love in some form or another and goes with the music (hence probably the more melodic approach to the album). The QUEENSRYCHE cover of "I Will Remember" is good, however it does my pet hate for bands covering songs? It sounds too much like the original song, if I wanted to hear the song how the original artist did it I would listen to the original version and not a cover!!!! (rant over).
A major problem with this release is that the production is a little bit on the bad side and some songs have a buzzy sound to them and when the guitars, drums and keyboards are all vying for your attention it can get a little muddled and unfocussed. Going off this release alone ELDRITCH aren't a bad band, however "Tasting the Tears" is listenable and will be enjoyed when listened to but one I can't see you revisiting over and over again. Fans of ELDRITCH will probably love this album, but for newcomers to ELDRITCH. I have been informed that previous albums "Gaia's Legacy" or "Blackenday" will be a better place to start. In my opinion I would listen to a track or two first to see if you like what ELDRITCH have to offer on this release, if you like what you hear then this album might be for you! Although in my opinion this isn't as good as ALMAH "Unfold" (recently reviewed by me).
SCORE – 6.5
[box_dark]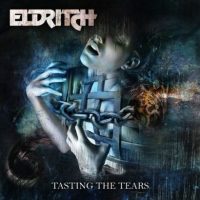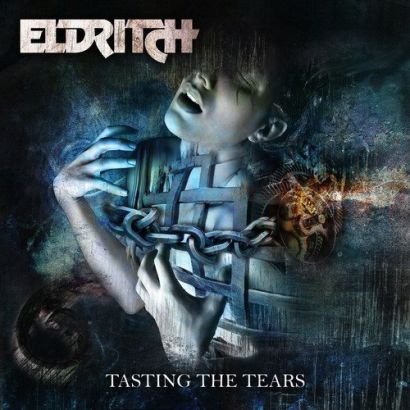 ALBUM INFO:
Track List:
1… Inside You
2… Tasting The Tears
3… Alone Again
4… Waiting For Something
5… Seeds of Love
6… The Trade
7… Something Strong
8… Don't Listen
9… Iris
10… Love From A Stone
11… Clouds
12… I Will Remember (Queensryche Cover)
LABEL – Scarlet Records
RELEASE DATE – 17th February 2014
STAND OUT TRACKS – "Inside You", "Seeds of Love" & "Something Strong"
[/box_dark]