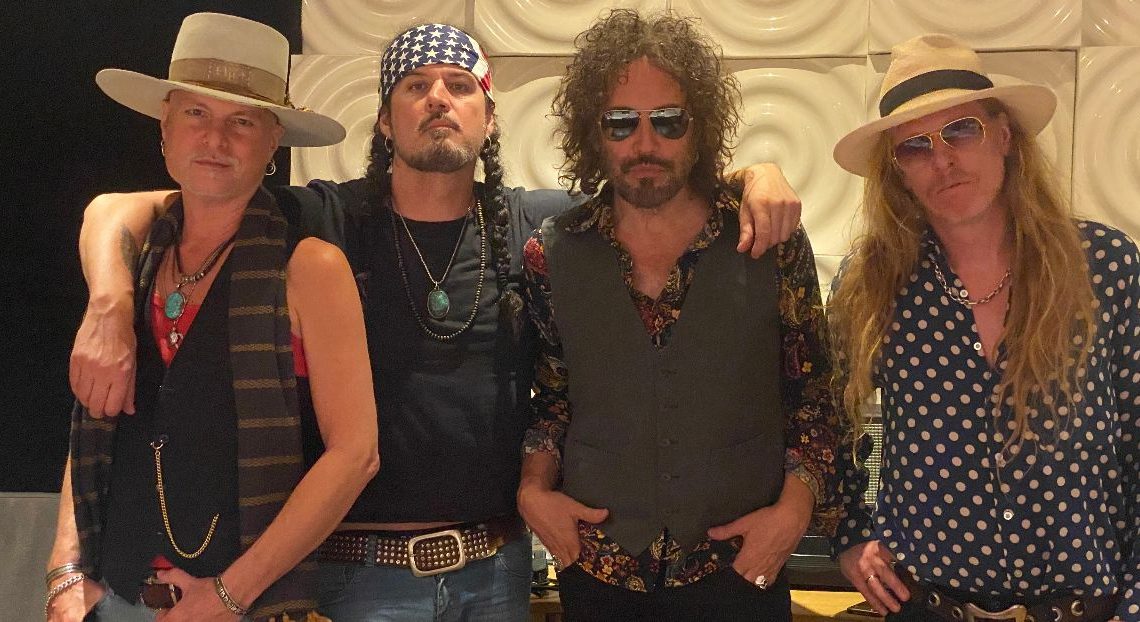 Electric Boys: new album ready
12th August 2020
Swedish hard rockers ELECTRIC BOYS went back to the Ghost Ward Studios with producer/engineer David Castillo with a fresh mindset and recorded a brand new album, titled "Ups!de Down", expected to be released in early 2021. A new tour is currently being scheduled.
The band have also announced "Slim" Martin Thomander as a new member. He was the guitar player on the third album "Freewheelin". "Due to different opinions we have mutually decided to part ways with guitar player Franco Santunione and are happy to welcome "Slim" Martin Thomander back to the fold" says chief songsmith Conny Bloom.
Niclas Sigevall, who is the band's original drummer, is still in the group, but because he's stuck in LA at the moment, the drums on this record have been played by Jolle Atlagic, who's been sharing the drumming duties with Niclas since the band's reunion in 2009.
In other news Electric Boys extended their record deal with Mighty Music for another three albums. This comes in the footsteps of last record, "The Ghost Ward Diaries", released in November 2018 by the Danish label. The Boys are right now working hard on the follower.
Michael H. Andersen, CEO Target Group, states: "How many rock bands today actually have a signature sound? Electric Boys is one of the few and as a fan and a professional I can't wait for 2021 to arrive and work hard on this new album".
"The Ghost Ward Diaries" was Electric Boys sixth full-length album it redefined the expression "back to form". It peaked to the Swedish sales charts, where it got #1 in the release week, and kickstarted a perfect year for the band, when they played in Sweden Rock Festival, toured Europe and even got mentioned by Slipknot's Corey Taylor in his 80's ultimate rock mix.
"The Ghost Ward Diaries", the latest Electric Boys album, was released in November 2018 and earlier this year the limited edition 12″ vinyl "The Lion's Roar" in connection with RSD. All released via Mighty Music and still available in the link below, both in CD and LP formats.
https://targetshop.dk/en/electric-boys