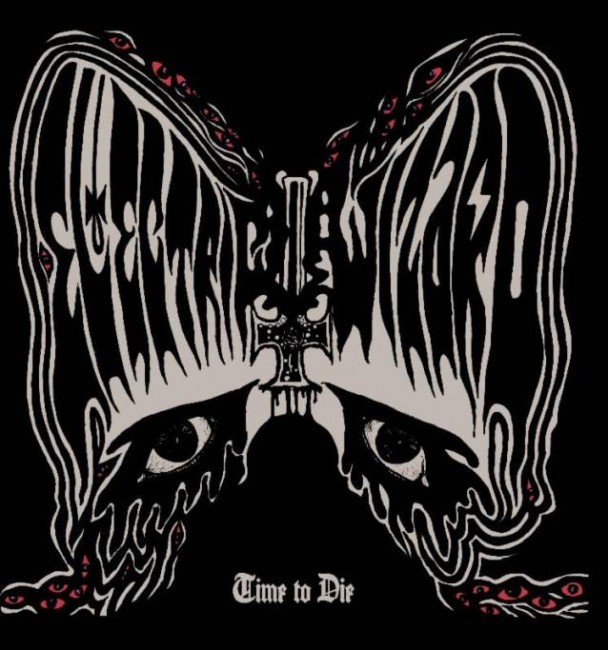 Electric Wizard – Time To Die
9th October 2014
One of the biggest names in stoner /doom metal and arguably one of the genre's most celebrated acts, Electric Wizard has been the soundtrack to more fuzzy, smoke filled hangouts than arguably any band in the last twenty years.
Formed in Dorset, England in 1993, Electric Wizard took the stoner metal genre to new highs (no pun intended) with classic albums such as "Come My Fanatics", "Supercoven", the vicious and experimental "Let Us Prey", and perhaps the pinnacle of heavy bongrippers, 2000's "Dopethrone".
Despite being only a three-piece, Electric Wizard managed to create some of the heaviest albums imaginable characterized by thick, fuzzy, distorted guitars, bombastic riffs, a notably low and a thick bass, and drumming that followed a steady, brooding rhythm without trying to do too much or too little.
After ten years of legal troubles, drug problems, inner turmoil, and creative differences, the original Electric Wizard split in 2003 with drummer Mark Greening and Tim Bagshaw moving on to form Ramesses and guitarist / vocalist Jus Osbourne carrying on the wizardry with three LPs; 2004's "We Live", 2007's "Witchcult Today", and the most evil and expensive coaster I've ever bought in my life – 2010's "Black Masses".
Whereas Ramesses expanded on the sound of Wizard's "Let us Prey" with abrasive doom metal with aggressive vocals and a misanthropic aesthetic, Electric Wizard's three albums since the original lineup's dissolution have seen the band embrace a more palatable sound influenced by more 70s hard rock, psychedelic music, and less of an emphasis on a tense and punishing atmosphere. Jus Osbourne specifically has altered his vocal delivery quite a bit since the band's beginnings and forgoes the heavily distorted singing for a more decipherable wail. While Ramesses and Electric Wizard A.D. have enjoyed considerable success since the departure, neither band has been able to recreate the doomy vibes of the original Wiz.
This is precisely why fans (including yours truly) were so excited to hear that "Time To Die" would be the first album since 2002's "Let Us Prey" to feature original drummer Mark Greening. Although a reunion of sorts for the band and their most impressive and inspired outing in a number of years, a full return to form "Time To Die" is regrettably not. The new (ish) piece of the puzzle, Greening's performance is solid and one of the highlights of the record. Although not the most obviously technically proficient drummer in metal, Greening does a lot while seeming to do very little. His tom and snare work builds these tracks brick by brick in the manner he used to, giving the riffs character and helping to create an ominous, anxious atmosphere. Almost hypnotic at times, Greening's steady beats are the lifesblood of many of the tracks and, in the case of some songs including "Time to Die", seem to resurrect the riffs to avoid stagnation. I particularly enjoyed the way Greening did this on that track and others and his signature light symbol work gives the songs another interesting vibe as well.
Another newcomer to the fold is bassist Clayton Burgess from Satan's Satyrs fame. Like Greening, Burgess holds more than his own on "Time to Die" and he seems to be in perfect unison with Greening throughout the record. The signature fuzzy, thick bass sound of Dopethrone even makes a return here on most of the tracks and the brooding sound works perfectly on tracks like "Lucifer's Slaves" that are steadily groovy throughout.
While Greening and Burgess lay a perfect foundation for a classic Wizard album, Osbourne and Liz Buckingham really drop the ball on this record for me. In many ways, "Time to Die" sounds like a tug of war between two sides jocking for creative position. What the listener is left with is not an atmosphere the thrives on the tension in the way "Let Us Prey" did so effectively, but an album that sounds like there is a basis for an atmosphere that is trying to be built but consistently gets knocked down. "Time to Die" is, so far, Electric Wizard's longest record with "Dopethrone" clocking in at longer lengths only in terms of silence after the last track.
For me, Electric Wizard does not use this added time to their advantage and miss many opportunities to take this record to the next plateau. One thing that makes this evident is Buckingham's lack of assertion on the record. At no real point does she as a guitarist make her presence truly known. The previously mentioned song for example, "Lucifer's Slaves", begins with a tremendously powerful groove-oriented riff that begins the song rather interestingly with Greening and Burgess setting the listener up perfectly for a drone-filled trance. Rather than add the kind of harsh effects reminiscent of "Supercoven", Buckingham seems to just hang on the track with Osbourne.
At 6:15 of the 8:45 song, the groove is back and the listener is left with a feeling of blue balls. Granted, there is a guitar lead toward the end of the song but its ugly, lazy-whammy sound is too little, too late and the thought of what could have been still lingers in my mind.
Along with Buckingham's unimpressive underplaying (I find it amazing that this band was heavier with one guitarist!) are Osbourne's vocals which, quite frankly, do not fit the music on this record. Although I haven't necessarily minded his change in vocal style over the last few records, the lack of vocal effects and the overall vocal production actually contradicts at times the mood and atmosphere the music tries to create. "Time to Die" vocally and lyrically sounds downright silly at times and Osbourne generally lacks the emotion, anger, and passion of his early albums.
Overall, "Time to Die" will most likely be praised by fans of the band's newer material and, for many fans, somewhat of a return to form. Is it a bad record? Absolutely not. Is it more inspired than their last few efforts? Absolutely. Is this record worth your time? I'm sure you waste your time on worse things. What is certain is that the departure of Greening ensures that "Time to Die" will not act as a mechanism for Electric Wizard's future. For fans, this may be at most a half-hearted tip of the hat to the past.
Score: 7.5 out of 10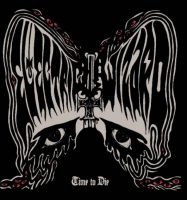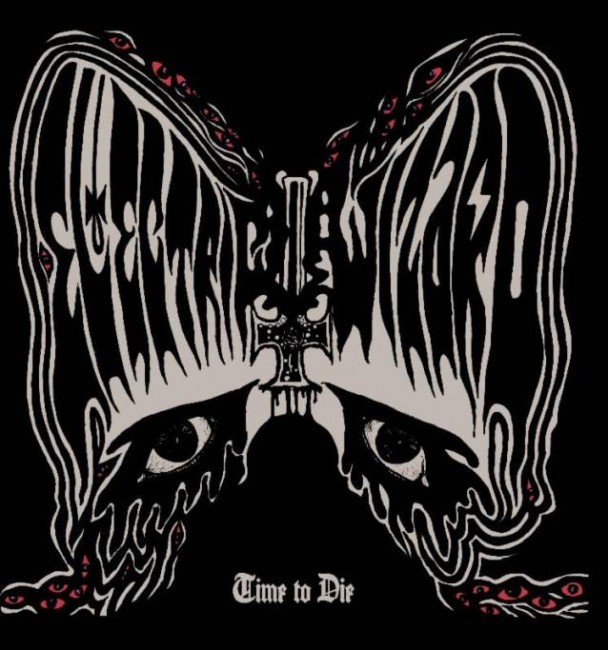 ALBUM INFO
Track List
1. Incense for the Damned
2. Time to Die
3. I am Nothing
4. Destroy Those Who Love God
5. Funeral of Your Mind
6. We Love the Dead
7. Sadiowitch
8. Lucifer's Slaves
9. Saturn Dethrone
Label:
Spinefarm
Release Date:
September 29th, 2014