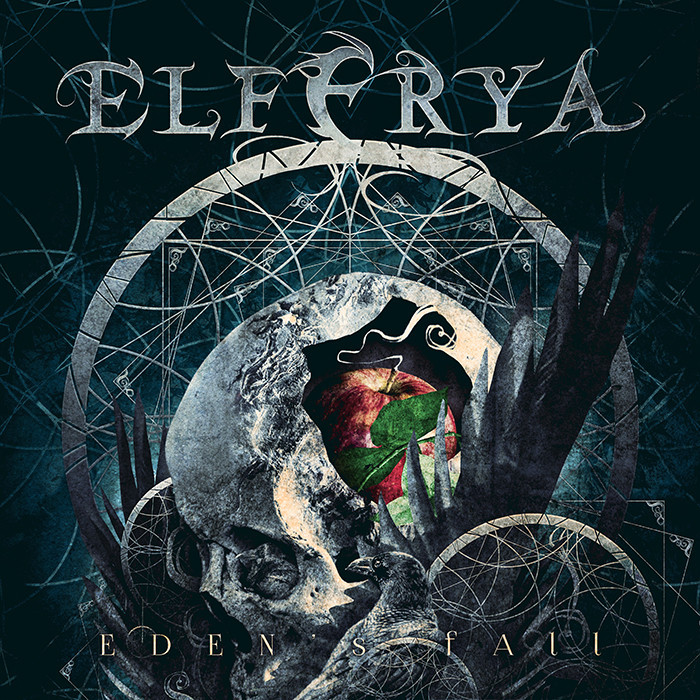 ELFERYA – EDENS FALL – CD REVIEW
30th November 2015
Gothic Metal band Elferya from Switzerland issued their latest self released album Edens Fall back in September of this year & is the first record to feature new singer Melody Dylem.  She has sung with some of the most famous artists, including Phil Collins, Michael Jones and Christophe Cérino and was semi-finalist in the international contest of the Montreux Jazz Festival in 2003.
Self produced & self released this album is a great slice of gothic/symphonic metal & is perfectly executed.
Melodys vocals soar like an eagle over the violins of Mathihilde Sonney who has a wonderful gypsy/celtic style sound & feel, who accompanies the piano/keys of Lionel Blanc with great effect.
Greg Turnini (who has now been replaced by Samuel Python) drums punctuate against the throbbing of Thibaut Jehannos bass & the shredtastic Valery Veings guitar playing.
The album leads with a hugely cinematic opening track Edens Fall before flowing seamlessly into the first single 'With All My Love'
After which the songs on the album quite simply melt into each other.
That doesn't mean to say that you can't just pick out single tracks to play oon their own as each track does work as a stand alone. It's just that as a whole it's really difficult to pick out a single track & I think the band have been very brave in picking out 'With All My Love' as the lead single as it must have been a tough decision.
The stand out track for me is the 8th track  'Across The Earth' which features a bass solo before Valery takes over with a great solo of his own. It's such a beautiful track that has so many pretty moments coupled with heavy riffs. Such a great instrumental track that shows off each individual musician to their fullest
The whole album just works. There is nothing weak about it. The musicianship & songwriting is brilliant & is really well executed, just like a common criminal in the middle ages.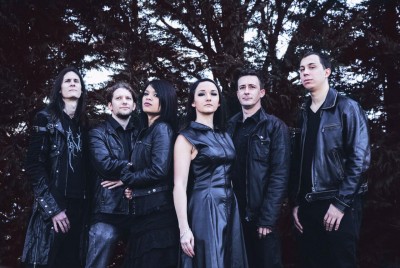 From L-R: Valery Veings, Lionel Blanc, Mathilde Sonney, Melody Dylem, Thibaut Jehanno and Samuel Python.
The Eden Tour started on September 11th of this year with the release album concert in Yverdon (Switzerland), with a new show and a new drummer (Samuel Python). Hopefully they make it to a city near you soon as I think they could be great fun & really intersting to see live.

For fans of Within Temptation, Therion, Orpheous Blade & After Forever
Track List:
01. Eden's Fall
02. With All My Love
03. Elferya
04. Ghost Of Mary
05. Cruel Night
06. The Dreamcatcher
07. Toys Of A Modern Man
08. Across The Earth
09. Alone With You
10. Metal Hearts
11. Close Your Eyes
Running time – 45 minutes
Score 8/10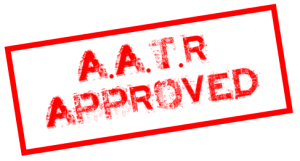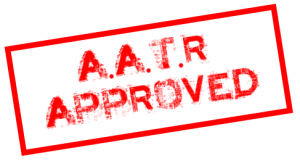 Available now via the bands store https://elferya.myshopify.com/ where you will also find tha bands other 2 releases as well as clothing