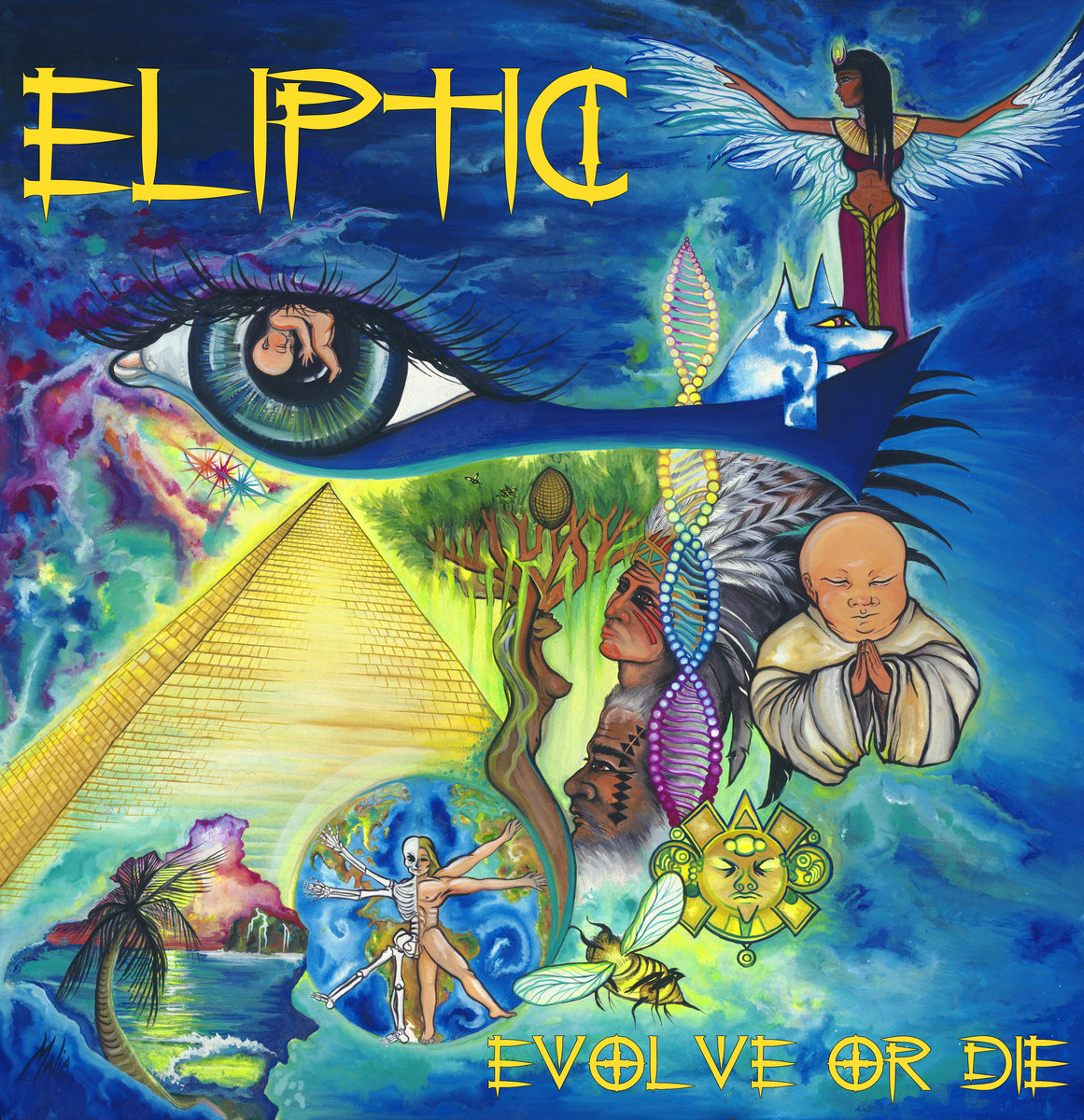 Eliptic – Evolve or Die
12th October 2016
Eliptic are a female fronted band from Hawaii & come with a huge statement. "The band was formed from the molten lava's of Hawaii. It is a conscious metal/rock band created in the center of a gateway between Earth and the unknown Universe".  But do they have the cojones to back it up?
If you threw Otep, Alice in Chains & Pantera into a mixing pot, add a pinch of very pissed off attitude, you end up with Eliptic. A good example of this is the track Chariots of Fire.

No track is over the 4 minute mark which makes this a short & sweet album.
Malia is a strong vocalist with quite a range of techniques, from clean yet effected vocal, to full on death growl which sounds like it comes from the bowels of Satan after a Jalfrezi.
Joes guitar has the crunch of dry breakfast cereal, Coreys drums pummel like a prize-fighter & Arjunas bass rumbles like a volcanic eruption.
Eliptic have already been causing a bit of a stir (winning 3rd place in Sonoma Wire Works, Riff Rumble )
In answer to the question posed earlier, Eliptic do indeed have the cojones. 
They will be a band well worth looking out for in the future as they just might come to a city near you soon.
Head HERE & enjoy the album & it's also available to purchase, which is recommended.


Score 7/10
Evolve or Die album information
For fans of In This Moment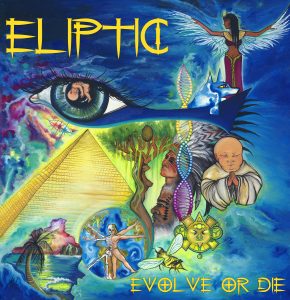 Track List
1.Evolve or Die
2.Beyond Death
3.Dirty Tool
4.The Menacing
5.Island of Misfit Toys
6.Cynical
7.Kumara
8.Chariots of Fire
9.Chaos
10.Stuck
11.Eyes of Ra
12.Bad Monkey
13.Prolific Antagonist
Label
Self Released
Check out Eliptic HERE
How useful was this post?
Click on a thumb to rate it!
Average rating / 5. Vote count: