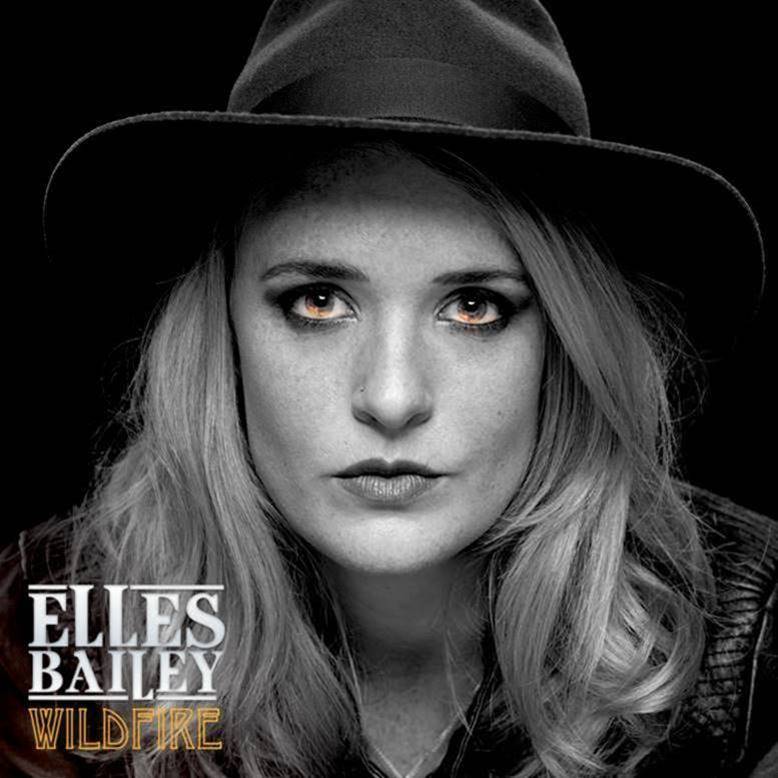 Elles Bailey announces her debut album 'Wildfire' and shares new single video 'Same Flame'
31st May 2017
Bristol-based Elles Bailey has a talent for crafting and seamlessly weaving rootsy blues, country, and soulful rock, with a contemporary edge. What's more fate has blessed her with a 'smoky vocal' style that perfectly fits her music.
 
Elles's trademark husky, lived-in voice may sound like this young songstress keeps up a 60-a-day habit, but was actually caused by a serious childhood illness. At the tender age of three, Elles contracted both viral and bacterial pneumonia. Ever-resilient, Elles recovered,but her voice had changed completely.  An ENT visit revealed no permanent damage, but as the specialist prophetically observed, "If she ever wants to sing, she'll be a natural blues vocalist!"
 
Now, the miracle girl with the made-for-the-blues voice is about to release her debut album, 'Wildfire', on 1st September, 2017.
 
The opportunity to record 'Wildfire' arrived sooner than expected when a planned family road trip across the Southern States of the USA saw fate step in once more. "We'd arranged to cut a demo in Nashville along the route," explains Elles, "You know, 'when in Rome' and all that? But what was meant to be just one solitary track took on a life of its own. Before I knew it, boom, we had a whole album!"
 
In Nashville, Elles drew together an amazing pool of musical and production talent and expertise, who were so taken with her that they went the extra mile (and then some), giving her not just the chance to create a demo, but to lay down an entire album!
 
"It was always my plan to release my debut album in 2017," says Elles, "It had been a long time coming, but I could never have imagined getting the opportunity to make it in Nashville, at a studio like Blackbird Studios, where so many iconic albums have been made! I'm very excited about sharing this record with the world!"
 
Produced by Brad Nowell 'Wildfire' assembled a host of Nashville's finest, including Grammy Award winner and two-time CMA 'Musician of the Year' Brent Mason on guitar, three-time 'Musician Hall Of Famer' Bobby Wood on piano, joined by Chris Leuzinger (Garth Brooks) on guitar, Mike Brignardello (Lynyrd Skynyrd, Amy Grant) on bass, Wes Little (Stevie Wonder, Melissa Etheridge) on drums, and even legendary Ivor Novello Award-winning songwriter Roger Cook came on board to help add some extra sparkle. Blended together back in the UK with the likes of Jonny Henderson (Robyn Ford, Matt Schofield) on Hammond organ and Joe Wilkins on blistering guitar, the result is a unique trans-Atlantic coming together of styles.
 
The single 'Wildfire' has already secured spot plays/sessions with Radio 2 and BBC London, Bob Harris and BBC Introducing and play listed on Planet Rock.
 Having played extensively throughout Europe, and supported UK soulstress Jo Harman on her UK tour, Elles' insatiable desire for live performance continues apace across the Summer of 2017, encompassing a series of headline shows and festival dates alike.
ALBUM PRE-ORDER LINK –http://www.pledgemusic.com/projects/elles-bailey-wildfire
 
For more information on this exciting singer-songwriter, check out www.ellesbailey.com.
 
Tour Dates
 
June 
24th June             Buckle and Boots Country Festival, Manchester
 
July
8th July                Saddleback Blues Festival (main stage) 
9th July                Richmond Music Festival 
15th July              Rhythmtree Festival (main stage) 
22nd July             Upton Blues Festival (main stage) 
29th July              Café Rene Rhythm and Blues Festival 2017, Gloucester
12th August        Lakefest, Eastnor, Ledbury,
 18th Aug              Old Bush Blues Festival, Callow End, Worcestershire  
27th August        Great British Rhythm and Blues festival (main stage), Lancashire 
29th August –       Ropetackle Arts Centre, Shoreham (Special guest support for Lucky Peterson) 
WEBSITE: www.ellesbailey.com
FACEBOOK:/www.facebook.com/ellesbailey
TWITTER: twitter.com/EllesBailey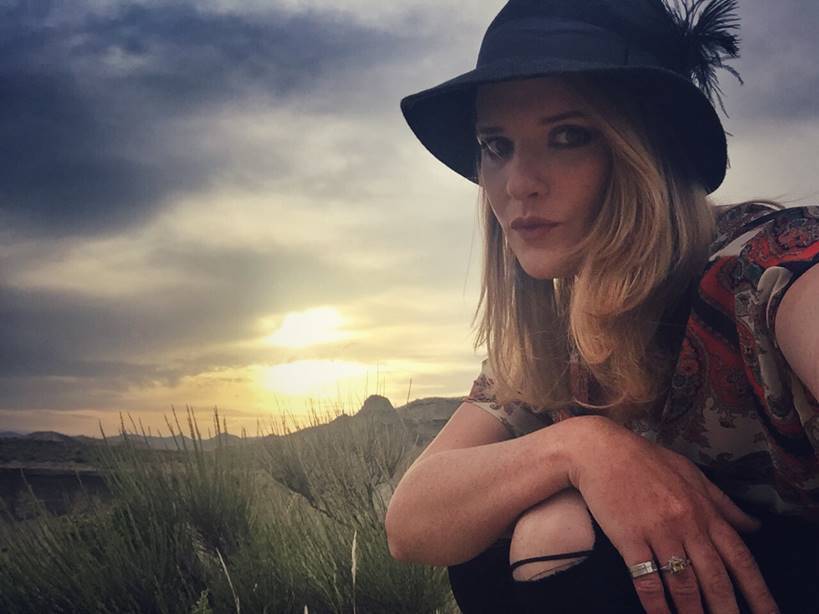 CRITICAL ACCLAIM FOR ELLES BAILEY 
 
'It's safe to say that Miss Bailey is probably the best new blues prospect in the last decade and this latest set only goes to confirm that' 
The Rocker
 
'One to watch for 2017'
Country Music Magazine
 
A Great Voice'
BBC 6 Music
 
'Smoky Blues that fizzles with Pop Appeal'
Songwriting Magazine
 
'You have the most incredible voice'
Gaby Roslin BBC London 
 "The Sultry blues of Elles Bailey is hard not to love"
R2 Rock and Reel 
 
'2016 has seen Elles and her band create major waves around the UK with their dazzling blend of rootsy blues and soul, with a recent bout of writing and recording over in Nashville and dates with Wille & The Bandits, Elles continues her rapid ascent to the top'. 
Slap Magazine
 
'Gritty, southern, smoky vocals that have a real bluesy/country feel to them' 
Maverick Magazine
 
 
"Elles Bailey gave it all, the complete package, energy, swagger and soul, whilst her band matched her passion and drive laying down hook after hook. Blues Princess, maybe, but with performances like this Elles will soon be taking the throne by storm" 
Blues in Britain
 
'This six track EP impressed me on every level. And wow, what a great voice, too'
Blues Matters
 
How useful was this post?
Click on a thumb to rate it!
Average rating / 5. Vote count: