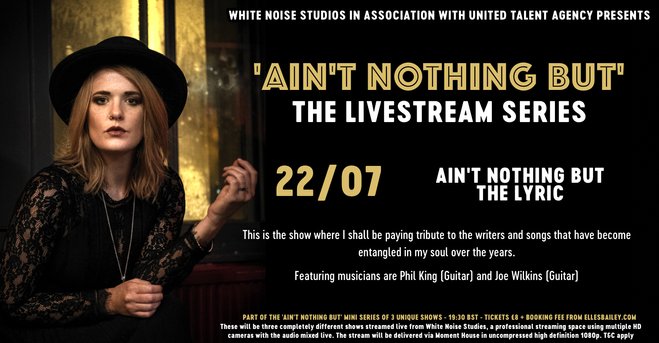 Elles Bailey Live Stream – 22nd July – 'Ain't Nothing But' The Lyric – 19:30 BST
22nd July 2020
So tonight is the night – the first of three 'Aint Nothing But' live streams from White Noise Studios. 
** AND I'M EXCITED **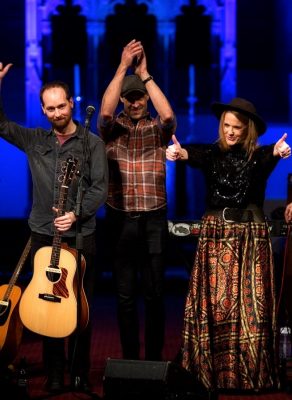 We all have our favourite songs, you know, the ones we can't live without. I've loved picking some very special tunes to share with you this evening and with Joe Wilkins and Phil King sharing the stage with me – you don't want to miss it!! 
For those who have bought the tour tee already I am still waiting to get them in stock but I should get them on Monday and will get them straight to you!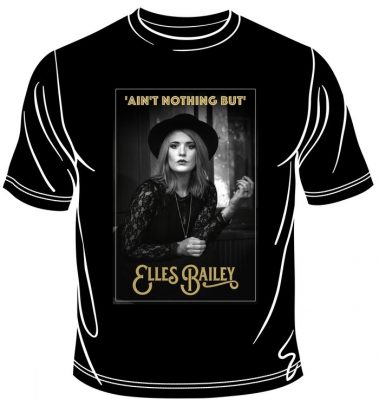 Also just to let you know – some sizes are almost sold out cuz you guys are legends 😛 
'Ain't Nothing But' Elles Bailey Tee
Phil and I got together last year and recorded this little video. We won't be playing this track tonight but it will give you a little taster of what to expect …. just add Joe Wilkins, a full-on recording studio and 6 HD cameras!! 😛 
This 'Ain't Nothing But' is a mini-series so if you fancy joining us for the next two Wednesdays as well you are more than welcome 🙂 Tickets below and if you get all three you can get a free download of the request show! All the shows will feature Joe Wilkins on the guitar but we shall have special guest musicians on every show! 
<< EB Requests >> Don't forget to email me your requests!!<< Blues Tickets >>
This week's special guests on my show 'Putting Down Roots' on Feedback Radio are True Strays! Tune in from 8pm BST tomorrow (Thursday 23rd) to hear the best in Roots, Americana, Country, Soul and Blues!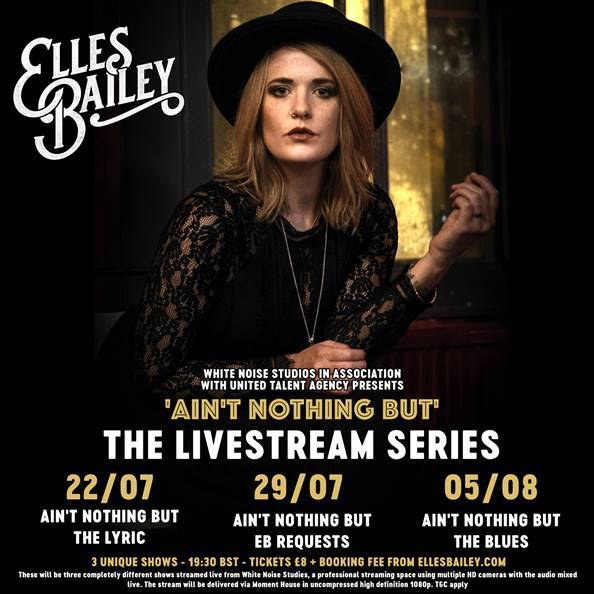 << TUNE IN >>
#DreamTeam
See you later guys – I can't wait 🙂 
Elles
XoXoX