Embr release new single 'Eyes Like Knives' / Debut album '1823' out 17th July (New Heavy Sounds)
13th May 2020
Birmingham, AL quartet 

EMBR

 have shared the 2nd single from their forthcoming debut album '1823'. Listen to 'Eyes Like Knives' now
'1823' is their first release on 
UK label New Heavy Sounds 
(
Mammoth Weed Wizard Bastard
, 
Vodun
, 
Blacklab). 
Musically, '1823′ could be categorised as 'Doom'. However, on this debut it's obvious that 
EMBR 
have range, drive and a desire to add to the genre, to broaden it whilst staying true to its core fundamentals. 
Rest assured, the band have all the nuts and bolts in place. Mark Buchanan (guitar), Alan Light (bass) and Eric Bigelow (drums) keep everything tight and weighty. Massive drop-tuned guitars, chest rattling low end, pounding drums, fuzzy distortion, it's all there. But they also add in synths, a bit of grunge and alt rock flavors. 
The vocal talents of Crystal absolutely soar and strengthen the music. Her range, patterns and harmonies transport the band's music skyward. Crystal adds soul and an air of melancholia to the musical creations. If a pointer were needed, think Mastodon meets Witch Mountain with epic sweeps and a shade of gothic drama.
Tracks like 'Prurient' and 'Where I've Been' combine thick heavy riffs with Crystal weaving through, powerful and epic, yet soulful and intimate. Musically, the bands core vibe is keep it slow and low' but EMBR aren't afraid to mix it up a bit. 'Stranger' takes it down, allowing Crystal's voice to float over the softer elements and riffs in an almost folk-like manner. 'Powder' channels throat ripping growls and soaring clean vocals in one loping relentless journey. 'Eyes Like Knives' , 'Your Burden' and 'Vines' are epic doom fests, drenched in gothic veils and dripping with thick distortion.
The lyrics are deep and are usually written collectively by Crystal and Eric with one of them sometimes taking the reins on certain songs that they identify with. For instance, "Powder" is a song Eric wrote about past struggles and trying to power through them with relentless determination and positivity. "Prurient" was written by Crystal and initially was based on the 2016 movie The Boy but also was inspired by her past experiences with a haunting figure in her life.  
The songs on '1823' are loud, brutally beautiful, aggressive, abrasive and at times atmospheric, uplifting and emotional. Welcome to the next chapter of EMBR.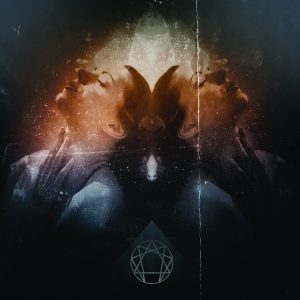 '1823′ will be available on LP, CD and digital on 17th July, 2020 via New Heavy Sounds. Pre-orders are available now: