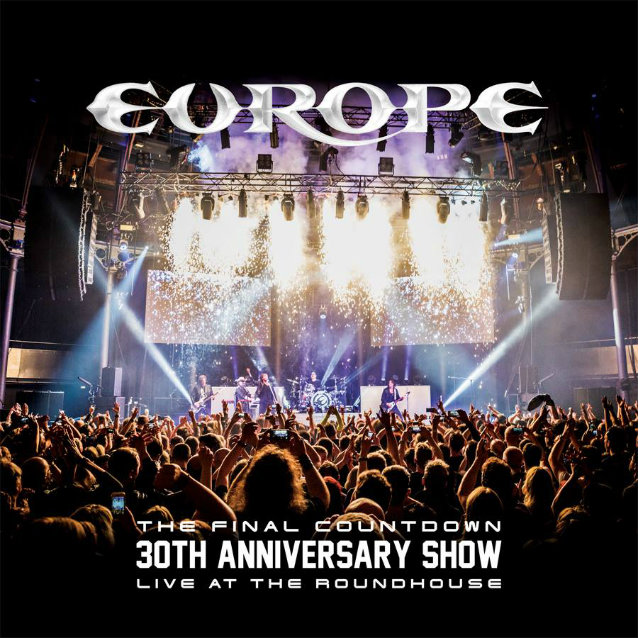 Europe – The Final Countdown – 30th Anniversary Show CD & DVD
2nd August 2017
Sadly, I'm old enough to remember the studio version of The Final Countdown album the 1st time around. This is a time when spandex & big hair was king & rock music was verging on becoming pop. It was with great trepidation that I was sent a copy of this DVD & CD set. I firstly made sure no-one was home, I then closed the curtains, locked all the doors placed the DVD the machine, sat on the sofa & pressed play. I was not prepared for what followed.

The 1st half of the live show is made up of the War Of Kings album which I had never heard. I can honestly say I was impressed. Europe have grown some balls since I first listened to them 3 decades ago. Loud, heavy & sounding great. John Norum is still one hell of a fantastic guitarist and immensely underrated, as for Joey Tempests voice, WOWZERS is all that can be said. My jaw hit the floor.
The performance is ridiculously good and the sound is immense. The camera work is OK. Although there are a number of dodgy moments where the camera operative struggles to keep moments in frame or even the camera straight (especially with band member close-ups.) I'm not sure if this is intentional and meant to be arty or if it's just sloppy editing but I did start to suffer with motion sickness.
The second half of the show is of course The Final Countdown in its entirety. This shocked the hell out of me. Not just because it didn't sound how I remembered it to be 30 years ago (this had some swagger) but the sheer crowd response. All the melody lines were being sung as well as every word on every song. Watching this DVD, makes me wish I was actually at this show & part of te audience. It looked incredible and would've been a great experience.
My only complaint about the DVD is that there's no bonus features. Such a shame and a wasted opportunity. Interviews or a back stage tour would've been great but I guess you can't have it always.
My only complaint about the audio CDs is that they sound flat in comparison to the DVD. 
I have to be completely honest and say that although I have never been a fan of Europe, I thoroughly enjoyed listening to and watching the show (just don't tell anyone, this is our secret)

Score 7/10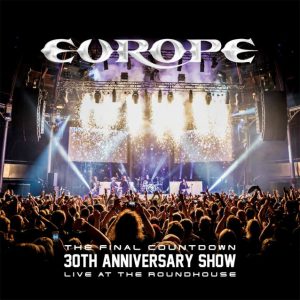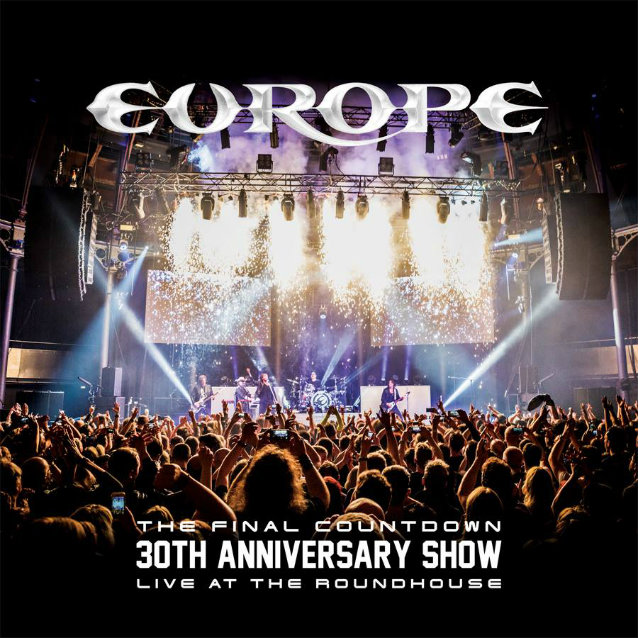 Track List
Disc 1 War Of Kings Live
1 Hole In My Pocket
2 The Second Day
3 Praise You
4 Nothin To Ya
5 California 405
6 Angels (With Broken Hearts)
7 Days Of Rock 'N' Roll
8 Children Of The Mind
9 Rainbow Bridge
10 Vasastan
11 Light It Up
12 War Of Kings
Disc 2 The Final Countdown Live
1 The Final Countdown
2 Rock The Night
3 Carrie
4 Danger On The Track
5 Ninja
6 Cherokee
7 Time Has Come
8 Heart Of Stone
9 On The Loose
10 Love Chaser
11 The Final Countdown (Reprise)
Disc 3
1 The Final Countdown 30th Anniversary Show – Live At The Roundhouse (DVD)
Release Date
11th August 2017
Label
Hell & Back Recordings
Check out Europe HERE & Purchase the different album versions HERE
How useful was this post?
Click on a thumb to rate it!
Average rating / 5. Vote count: