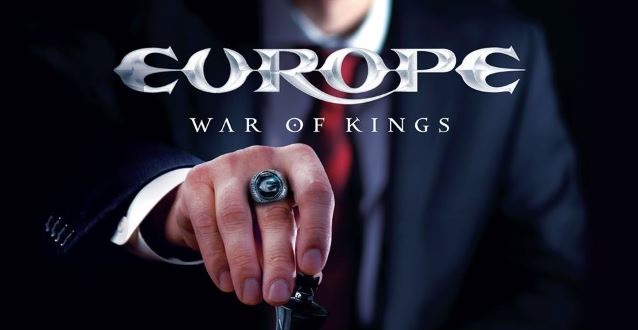 Europe – War of Kings
15th February 2015
Following on from the groundwork established from last album "Bag Of Bones" Europe were always going to have to come up with something special to move forwards with. Personally for this reviewer I thought "Bag Of Bones" wasn't as satisfying as it's predecessor "Last Look At Eden" due to there not being as much material, but it was a recognized step to an album that was deep in the blues and a sign that Europe were growing and moving forward.
Opener "War Of Kings" is different than the material since their re-union, a hint of material source that could have come from their first two albums yet with the weight of "Last Look at Eden" behind it. "Hole In My Pocket" follows and it's straightforward rock with churning guitars and driving force similar to "Eden's" "The Beast". "The Second Day" is next and it's more unique and standalone than the Europe we know. " Praise you" is a step back to the blues with keyboards and somber pace to start before it builds to the chorus.
"Nothin to ya" is a song that could easily belong on Bag Of Bones with an undercurrent of blues throughout backed with heavy guitars and pounding drums whilst "Days Of Rock and Roll" again shows a shout back to Europe's earlier days with a rawness of hunger and reminiscent guitarwork.
As the album unravels it feels as though Europe have pulled from their entire back catalog, tipped their hat to where they came from and then presented the new way forward, treading new steps. "Rainbow Bridge" shows eastern keyboards and "Angels" is a heartfelt blues ballad that's stripped back and honest.
Europe have taken the rawness and hunger from their early work, and delivered an album that's a varied musical ride but consistently delivers, it won't be as easily accessible for some fans from the start but the more you listen the more it demands your attention….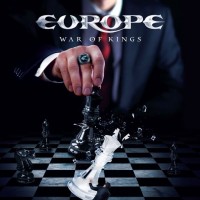 ALBUM INFO
Tracklist:
01. War Of Kings
02. Hole In My Pocket
03. The Second Day
04. Praise You
05. Nothin' To Ya
06. California
07. Days Of Rock 'N' Roll
08. Children Of The Mind
09. Rainbow Bridge
10. Angels (With Broken Hearts)
11. Light It Up
12. Vasastan (instrumental)
Band official site:
http://www.europetheband.com/