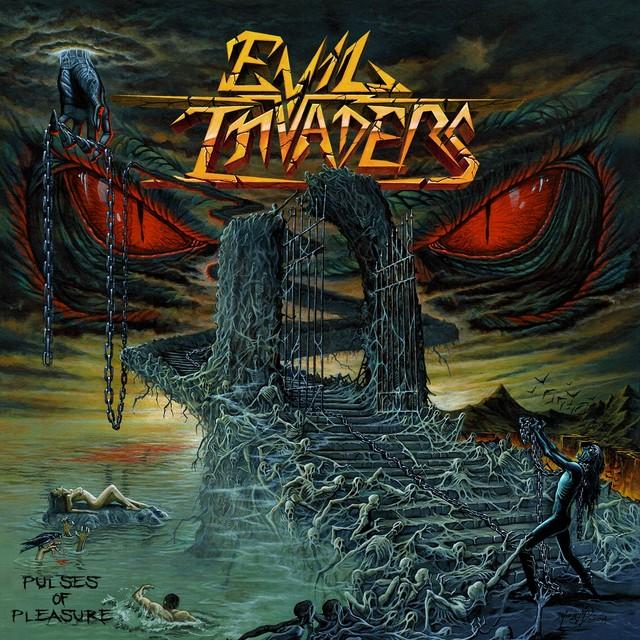 Evil Invaders – Pulses of Pleasure
4th April 2015
Well EVIL INVADERS have infiltrated my iPod and I have the debut album from these Belgian Speed Metal freaks "Pulses of Pleasure" The logo, artwork and everything about this release screams 80's speed/thrash metal, so is that what I get? Of course… what did you expect from a band that take their name from the 4th album by speed/thrash metal band RAZOR? The album opens up with "Fast, Loud 'n' Rude" and that is what EVIL INVADERS set about doing! The duelling, wild double guitar assault, loud pounding drums and ball bursting vocals complete the sound. However when the band do slow it down a notch the IRON MAIDEN esque riffs show how diverse they are and can still mix up the speed metal so that everything isn't neck breaking speed and over to quickly! Although I must admit some thrash enthusiasts might be slightly upset with EVIL INVADERS as they have took the main elements of Speed Metal and mixed  it with NWOBHM. They seem to have toned down the hostility, aggression and harsher sound that thrash metal is associated with, which might not sit that well with some!
Now much has been said about the vocalist in EVIL INVADERS, he sounds like a cross between Martin Walkyier, Rob Halford, Paul Baloff, King Diamond and Erik A.K and to be fair any other ball bursting vocalist! He is a talented vocalist and fits the music well, however he should stick to one style of singing as sometimes his voice just grates you the wrong way on a few songs! While a few people will automatically be put off by his vocals and that's the real shame as EVIL INVADERS know how to write amazing songs and he actually carries a few of the songs ('Fast, Loud 'n' Rude', 'Master of Illusion' are prime examples). However on the tracks when the vocals get a tad to comical and silly they are saved by the raucous guitar riffs, solos and tandem that the two guitarist have and all the playing is superb, they manage to catch the 80's speed metal vibe and bring it kicking and screaming into the modern era without ruining the nostalgia.
A bit pointless is the instrumental towards the end of the album "Blinded", however it does lead into the brilliant "Master of Illusion" with the previously mentioned MAIDEN-esque riffs and closes the album perfectly. EVIL INVADERS are definitely one to watch and hopefully they can grow on to big and better things after this release? Another, very little gripe/complaint, is that EVIL INVADERS sometimes overrun the songs by a minute or two and this can take away from the impact of the songs…but that's nothing to bad!
SCORE – 8.5 out of 10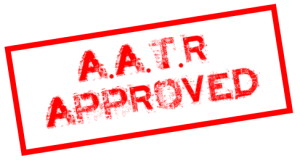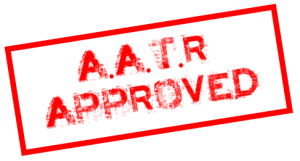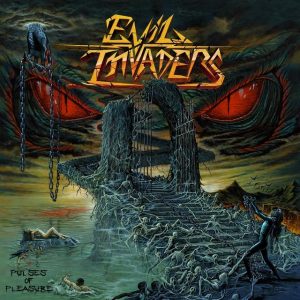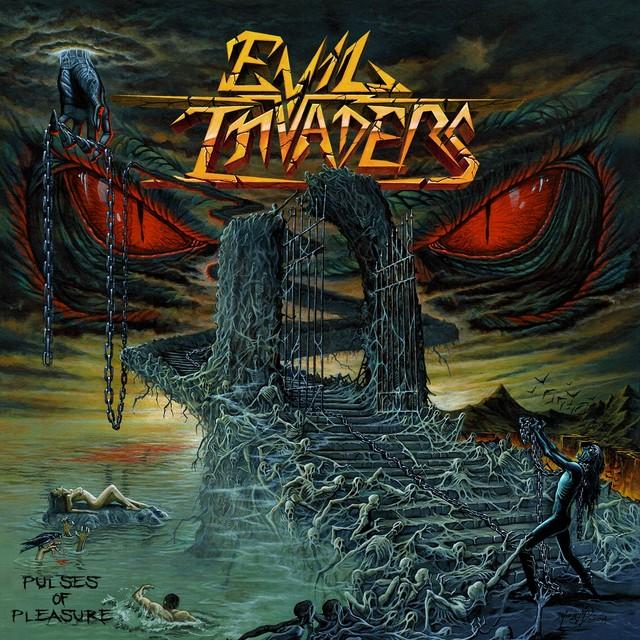 ALBUM INFO
Track List:
1…Fast, Loud 'n' Rude
2… Pulses of Pleasure
3… Eclipse Of The Mind
4… Siren
5… Stairway to Insanity
6… Shot To Paradise
7… Venom
8… Blinded
9… Master of Illusion
LABEL:
Napalm Records
RELEASE DATE:
28th February 2015
SONGS TO DOWNLOAD:
"Fast, Loud 'n' Rude", "Pulses Of Pleasure", "Stairways to Insanity", "Venom" & "Master of Illusion"