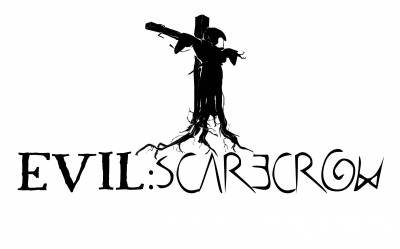 Evil Scarecrow – Road To Download Tour
26th March 2015
Evil Scarecrow start their lead up to Download Festival by hitting the road across the UK & Ireland for some shows, kicking things off in Manchester next month.
9th April – Satan's Hollow, Manchester
11th April – Voodoo Lounge, Dublin supported by Psykosis, Enshrined, Displaced
12th April – Voodoo, Belfast
27th May – Bierkeller, Bristol
28th May – Phoenix, Exeter
29th May – Sound Circus, Bournemouth
30th May – Slade Rooms Wolverhampton, Midlands Metal Crusade 4 with Heart Of A Coward
13th June – Download Festival, Derby
The excitement is rising in the Evil Scarecrow camp and plans are afoot to create an even more fabulous show than was seen at Bloodstock last year, in the words of Dr Hell: "We are working on a very special show for this, one that will defy the world of physics!"
The Download show is something the band have been looking to play since their inception, not only will it be the hometown show for these Nottingham maestros of metal, it's going to be another big first for them. If last year's Bloodstock show at 11am on the Saturday to upwards of 12,000 people is anything to go by, this one's going to be an absolute stunner. Make sure you're in the 3rd stage tent early as I can guarantee space is going to be hard to find when Evil Scarecrow hit the stage. Expect the usual shenanigans, fabulous metal mayhem and much more!
The band on just what it means to play Download:
Dr Hell: "The first festival I attended was Metallica at Donnington Park in 1995. Since that life altering occasion it's been my lifelong ambition to play this hallowed ground and I finally, finally get to shout "Scream for me Donington!" We are totally stoked beyond all belief. We are working on a very special show for this, one that will defy the world of physics."
Kraven Morrdeth: "It's an honour to be able to play the hallowed ground of Download. So many bands I've grown up with have played their most iconic shows there so we have a tall order to fill, bring it on!"
Monty Blitzfist: "We have been mentally preparing for this chance in the hope it would come around, now it's here we feel so lucky and we're going to put something ridiculous together."
Brother Pain: "I have been going to Download Festival for over a decade now and it's an honour to play on the hallowed ground of Donington Park! This will be a lifelong dream realised!"
Princess Luxury: "To play Download is the one wish I have as a member of the band…..apart from world domination."
Tickets available from venues and all usual outlets, Ticketmaster, Seetickets, Alt-Tickets etc
http://www.evilscarecrow.co.uk/
http://www.amazon.co.uk/Galactic-Hunt-Evil-Scarecrow/dp/B00NFSCCZK
https://itunes.apple.com/gb/album/galactic-hunt/id930126422
http://www.cdbaby.com/cd/evilscarecrow4