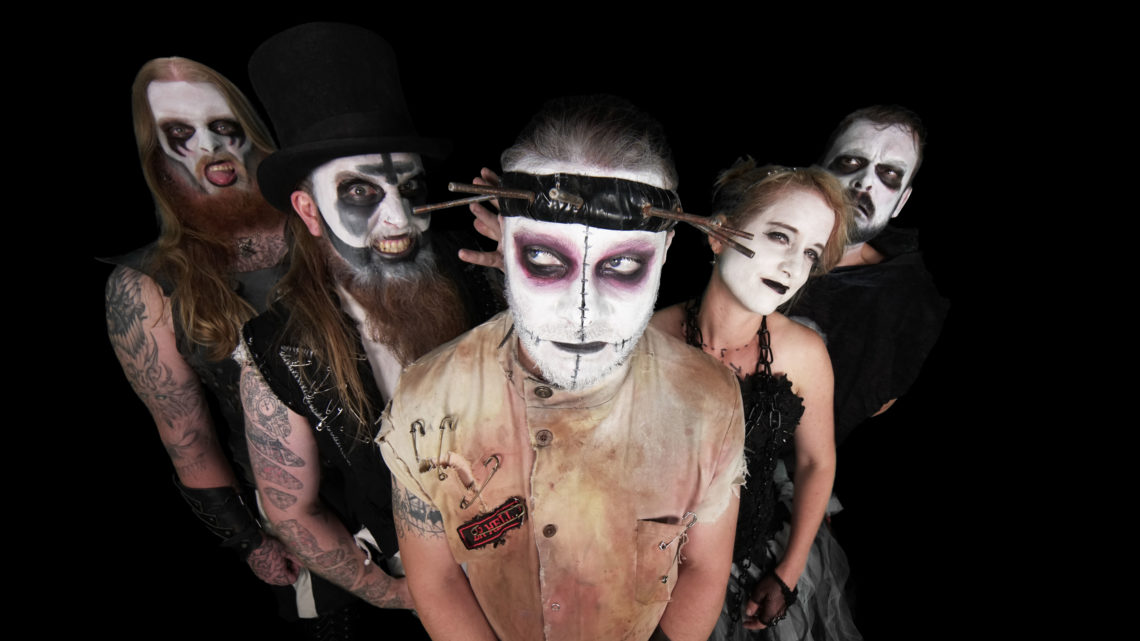 Evil Scarecrow's Chapter IV: Antartarctica final tour dates start on the 24th Jan
21st January 2019
0
By
John Deaux
Evil Scarecrow's Chapter IV: Antartarctica final tour dates are coming up at the end of January, early Feb.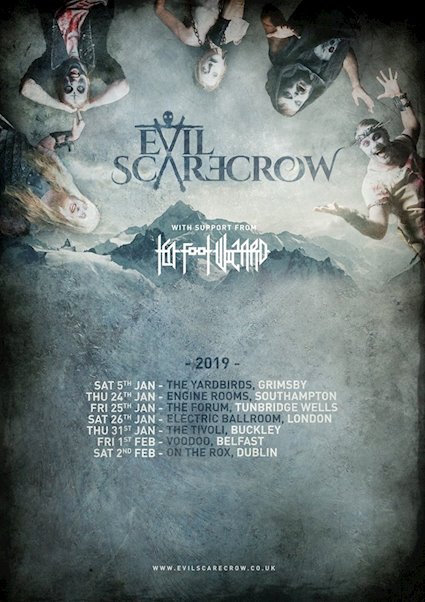 Saturday 5th January 2019 – The Yardbirds, Grimsby
Thursday 24th January 2019 – Engine Rooms Southampton
Friday 25th January 2019 – Tunbridge Wells Forum
Saturday 26th January 2019 – Electric Ballroom, London
Thursday 31st January 2019 – The Tivoli, Buckley
Friday 1st February 2019 – Voodoo Belfast
Saturday 2nd February 2019 – On The Rox, Dublin 
EVIL SCARECROW's album 'Chapter IV: Antartarctica' was released at the end of 2018.
Evil Scarecrow's fourth album sees them take another giant leap forward with the release of this sumptuous monster of a record, blending metal and melodies with riffs, roars and razor wit, it is everything you would expect from these multi-talented and exceptionally creative musicians. Chapter IV: Antartarctica sees this unique band keeping their own surreal space-time continuum moving ever onwards & upwards, running as smoothly as only Evil Scarecrow can.
Order "Chapter IV: Antartarctica" from Amazon today:  https://www.amazon.co.uk/Chapter-IV-Antartarctica-Evil-Scarecrow/dp/B07GJ4FS97/ref=sr_1_1?ie=UTF8&qid=1535554206&sr=8-1&keywords=antartarctica
https://www.pledgemusic.com/projects/evil-scarecrow-antartarctica
Hurricanado: https://www.youtube.com/watch?v=zsghNj-zyF0
Polterghost: https://www.youtube.com/watch?v=4pma3Cp7QS0
Red Riding Hood: https://www.youtube.com/watch?v=eIXO2aXhwxE
Polterghost kicks off the run up to the album release in truly unique Evil Scarecrow
style and with 'Chapter IV: Antartarctica', expect more riffs, roars and rampaging mad men (and women) than ever before.
Chapter IV: Antartarctica was produced by Russ Russell at Parlour Studios and will be distributed by Cargo Records.
http://www.evilscarecrow.co.uk
https://www.facebook.com/Evil.Scarecrow
https://twitter.com/EvilScarecrowUK
Evil Scarecrow are:
Dr Rabid Hell, vocals, guitars, Brother Dimitri Pain, guitars, Kraven Morrdeth, bass, Princess Luxury, keyboards, Ringmaster Monty Blitzfist, drums
How useful was this post?
Click on a thumb to rate it!
Average rating / 5. Vote count:
Related
About the author
Some say Yank My Doodle, It's A Dandy! is a biographical movie based on John. Some have even said that his favorite artist is Chesney Hawke! All we really know is he sleeps inside out and his hair tastes like candy floss.