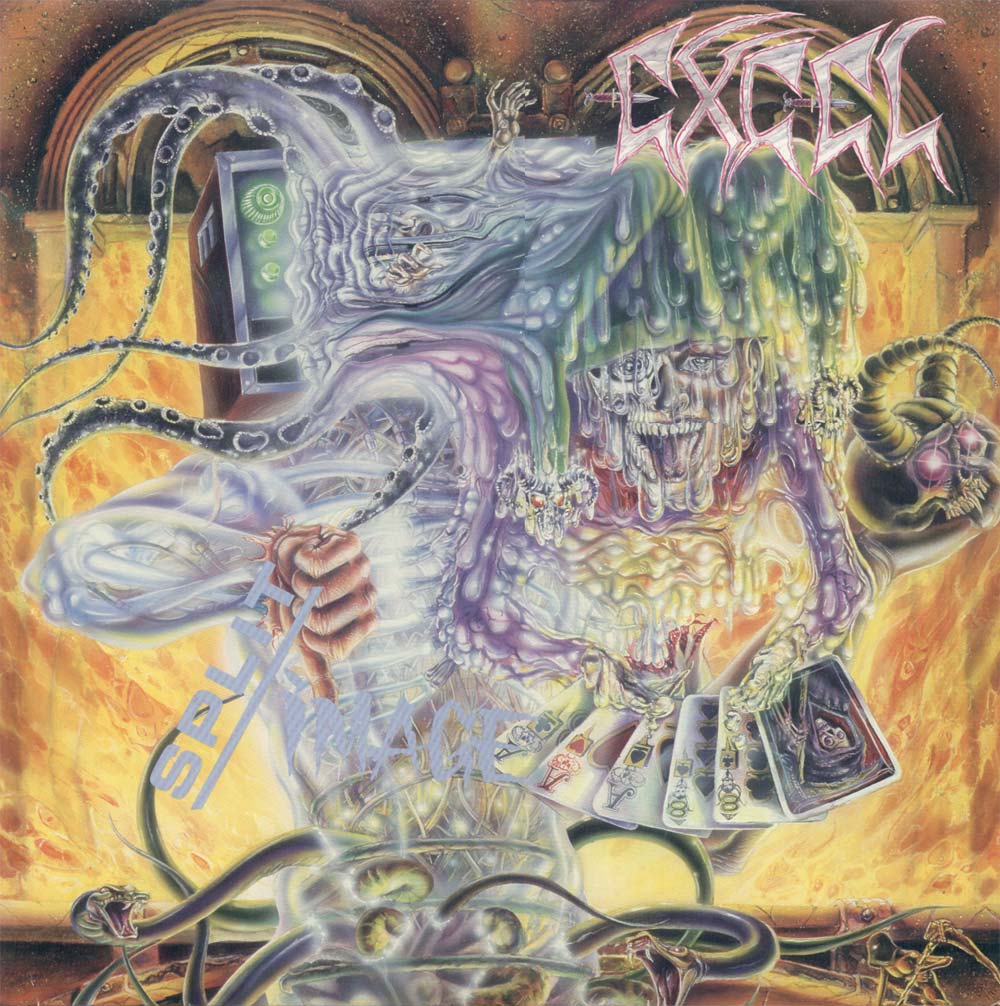 EXCEL to reissue Split Image album
28th April 2014
Following their reunion in 2012, Venice beach hardcore / thrash metal crossover band EXCEL have announced that their 1987 debut album, Split Image, is to be reissued this summer by Southern Lord Records.
The reissue will contain bonus material, including the Sonic Decapitation, Personal Onslaught and Refuse To Quit demos, their Welcome To Venice and Thrasher Magazine compilation tracks.  It will come with alternative album cover art and a previously unreleased photo booklet.
Although the album was previously reissued by Rotten Records in 2000 (also containing some of the above bonus tracks) this is the first time that the album will also be available on vinyl since its original release.
EXCEL will also be releasing a replica of their second demo, Personal Onslaught, as a limited edition preorder item.  This will also include their third demo Refuse To Quit on the b-side.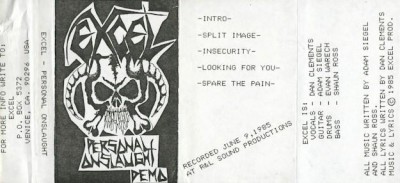 EXCEL were an active part of the Venice crossover scene.  Formed in 1984, and active until 1995, they released three studio albums (1987's Split Image, 1989's The Joke's On You, and 1995's Seeking Refuge).
The band reformed in 2012 and played their first reunion show at a private party at RVCA in Los Angeles, California on March 30, 2013.
The current lineup of Dan Clements on vocals, Shaun Ross on bass, Mike Cosgrove on drums and Alex Barreto on guitar, will play a showcase in New York at Brooklyn's St Vitus on Tuesday, June 17.