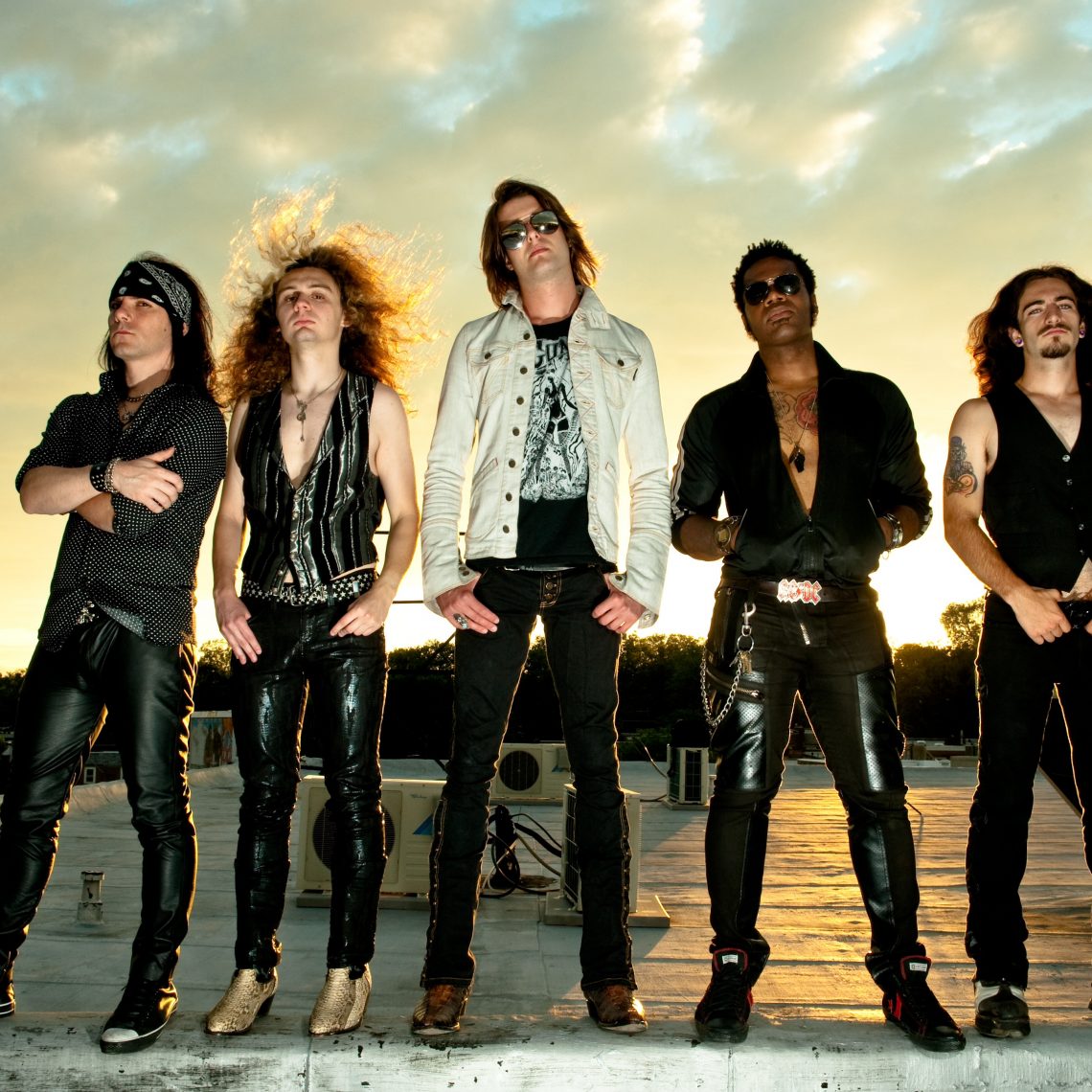 Exclusive Premier Stream: Mach22 'Backslider'
15th April 2014
Philadelphia Hard Rockers MACH22 to Release 'Sweet Talk Intervention' on May 6 and All About The Rock have an EXCLUSIVE STREAM of 'Backslider' for you taken from the album!
Sweet Talk Intervention, the debut album from Philadelphia Hard Rockers MACH22 will be released on May 6. MACH22's rise is set to mach speed with no turning back. With killer riffs, bluesy rhythms, and soulful delivery, the band's songs span the emotional spectrum, capturing that classic rock feel with a modern edge. It's no wonder guitar icon Slash chose them Grand Prize Winner in Guitar Center's Onstage with Slash contest.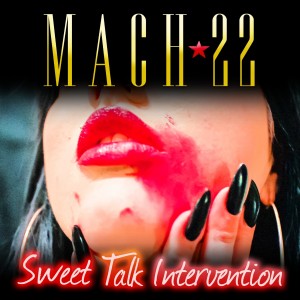 Sweet Talk Intervention will be available for purchase through the band's website www.mach22music.com, iTunes, and damn near everywhere else. The album was Produced by Jeff Labar (CINDERELLA) and recorded at Dragon Sound Studios in Nashville, TN. Engineered by Ronnie Honeycutt (JACKYL). Additional engineering and tracking done at Tribe Sound Studios in West Chester, PA by Brian Davis and mastered at Sterling Sound in NYC by UE Nastasi.
MACH22 will be appearing at the highly acclaimed ROCKLAHOMA festival, which will be held May 23-25 in Pryor, OK. Visit http://www.rocklahoma.com/ for more information.
Track List:
1. Constant Denier
2. Go Ahead
3. Dont You Give Me
4. I'm Just a Man
5. Stone Rose
6. Backslider
7. Made To Love
8. Radio
9. One Trick Pony
10. Nevermind
"From the first track to the last track you'll be banging your head and enjoying the music." – Zack Slabbert (All About The Rock)
 "It's rare that you come across a band who is so obviously musically intelligent, diverse yet have power, punch and attitude. MACH22 fits the bill. They have what it takes to appeal to rock fans, soul aficionados…anyone who enjoys into songs oozing class." —Malcolm Dome (Metal Hammer UK, TotalRock.com)
"MACH22 create songs that are a mishmash of hard rock, soulful melody and funk…it's good that they don't stick to one particular musical formula!" – Black Velvet Magazine
"MACH22… A great live show and talent that really shines through in well written, confident and catchy songs with solid rock riffs and engaging lyrics. I really look forward to hearing all that this band has to offer." Jaxson, 93.3 WMMR-FM Philadelphia
 "MACH22 is a perfect blend of rock and soul…their live show is not to be missed!"
 "Big fuzzy guitars and leather clad funk outfit the raw soul of Lamont Caldwell's voice–creating a sound that is classic for an audience that is Eclectic!"
—Keith Donaldson, 88.1 FM-WMBR Boston
BIO
A young band, MACH22's already racked up some impressive credentials: opening for Slash, Steel Panther, Tom Keifer, Cheap Thrill, and performing for an audience of 75,000 at Jay-Z's Made in America Festival. MACH22 also picked up several product endorsements including an endorsement by PRS Guitars.
So who are the men behind the music? Founding member Lamont Caldwell is a versatile musical force. After joining the band of soul singer Bilal Oliver as a saxophonist, Lamont toured with Erykah Badu, Common, Kirk Franklin, Dave Matthews Band, The Roots, and Jay-Z.
Sebastian LaBar, son of legendary guitarist Jeff LaBar (Cinderella), was personally trained by his father and quickly set out on his own.
Jaron Gulino is a skilled musician who spent time on the road with thrash and death metal bands. His own group, On Top, gained worldwide press with its debut album. An in-demand bassist, Jaron recently played several shows with Charm City Devils.
Ted Merrill may be the youngest member but he has a long list of notable credits. His previous band The Euphorics provided support for national acts Dizzy Reed (Guns N Roses), Smile Empty Soul, Uli Jon Roth, Ionia, and Charm City Devils. Ted was also voted a finalist in the Mark Tremonti shredding contest by Baltimore's 98 Rock radio listeners and is officially sponsored by PRS Guitars.
Drummer Damian MonteCarlo has opened for many of the bands he grew up listening to: Ratt, Skid Row, Warrant, Vince Neil, and Dokken. Before joining MACH22, Damian fronted and played guitar in numerous bands and self-produced three full-length albums and an EP.
In between tour dates, MACH22 recorded their debut album, Sweet Talk Intervention, at Sound Dragon Studios with Jeff LaBar (producer) and Ronnie Honeycutt (engineer). Mastered at Sterling Sound in NYC by UE Nastasi, (AC/DC, The Ramones, and Led Zeppelin).
Check out the official video for "Go Ahead":
MACH22 is:
Lamont Caldwell – Vocals
Sebastian LaBar – Lead Guitar/Vocals
Ted Merrill – Rhythm Guitar/Vocals
Jaron Gulino – Bass/Vocals
Damian MonteCarlo – Drums
www.mach22music.com
www.facebook.com/mach22
www.reverbnation.com/mach22
www.soundcloud.com/mach22music
www.twitter.com/mach22theband
www.youtube.com/mach22music